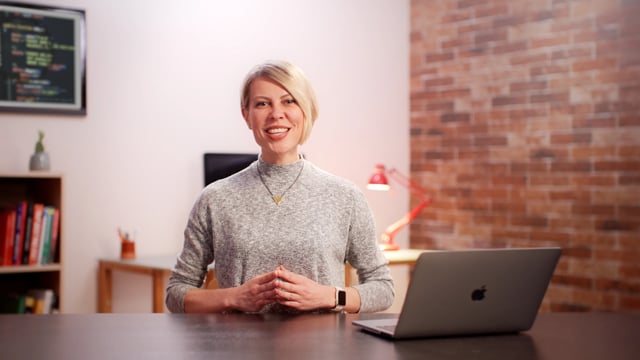 How to use this course
In this course, we're going to show you how to use basic Python operation for data analysis.
You'll code in a console throughout the course, but we recommend you install Python via Anaconda and Jupyter notebook to code along. We'll see how to do just that in a few minutes!
What is Python ?
Python is a general-purpose language, which means it can be used to build just about anything!
Professionally, Python is great for backend web development, data analysis, artificial intelligence, and scientific computing. Many developers have also used Python to build productivity tools, games, and desktop apps.
For instance:
Instagram is built in Python.

It is one of the three official languages used by Google engineers.

Netflix uses Python to power its data analysis on the server side.

Dropbox uses Python for its desktop client.

Reddit is coded in Python.
For Data Science, Python is especially useful for data manipulation and visualization, thanks to the many different libraries that are available.
Installing Python through Anaconda
We recommend that you install Anaconda as it will install Python, Jupyter Notebook, and other commonly used scientific computing packages and data projects.
To begin, download the Anaconda distribution: https://www.anaconda.com/distribution/
Install Anaconda on Windows or Mac
Answer the different questions - default options are usually sufficient! Once installation is over, you can check that everything went well by launching Jupyter.
Install Anaconda on Linux (Ubuntu)
Download the Anaconda installer for Linux.

Enter the following to install Anaconda for Python 3:
bash ~/Downloads/Anaconda3-5.3.0-Linux-x86_64.h
The installer prompts "In order to continue the installation process, please review the license agreement." Click enter to view license terms. Scroll to the bottom enter yes to agree.

Say yes to the following question:
Do you wish the installer to prepend the Anaconda3 install location
to PATH in your /home/ec2-user/.bashrc ? [yes|no]
The previous command added the Anaconda path to the .bashrc file. You can now launch Anaconda with the command anaconda in your console. You may need to restart your computer.

You can check that everything went well by launching Jupyter (c.f. below).
Launch Jupyter
On MacOs, launch Anaconda Navigator through Launchpad.

On Linux, open a console and launch: anaconda-navigator .

On Windows, launch Anaconda Navigator in your program list.
Once this is done, you will have several application as your disposal. The next step is to launch Jupyter Notebook: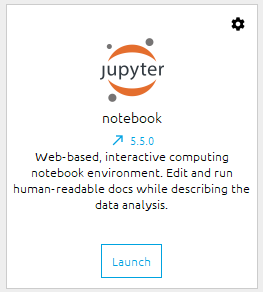 Now that you have installed Anaconda and Python, you're going to discover the tool data scientists use for programming in Python. It's easy to use and powerful, so let's get started with Jupyter Notebook.