Mission
At OpenClassrooms, the responsibility of the Human Resources team is to build and grow a world-class team with care and kindness. That means placing trust and positive relationships at the heart of everything we do.
They promote and incorporate their principles and beliefs into every single HR process or policy. Diversity and inclusiveness, inside and outside OpenClassrooms, is a constant driver. They make sure that employees, advisory boards, and impact committee reflect the world in terms of diversity of profile, origin, gender, culture, etc.
Using transparency to earn trust and respect, they make sure that the employees of OpenClassrooms feel comfortable and free to share ideas, thoughts, and data that is of interest to the community.
HR implements innovative solutions so people can grow and thrive. This best-in-class team support allows employees to work serenely and meet the mission to make education accessible.
Roles
Here are the different roles you can see on the HR team.
Talent
They're in charge of hiring and supporting OpenClassrooms employees through their journey. They are usually your first contact at OpenClassrooms!
First, we want to hire the best people whose mindset and behaviors fit our principles. Then, we want to make their candidate experience amazing, including a unique onboarding time.
Once on board, employees enter a lifelong learning experience where they get the time, feedback, and access to training, individual development, and career opportunities. The HR team wants to bring people through a unique and exceptional individual and professional journey during their career with OpenClassrooms.
Compensation & Benefits
They're in charge of salaries and all kinds of employee perks.
OpenClassrooms is progressively moving toward salary transparency across the company. This starts with a clear understanding of the jobs and their purpose, their contribution to the strategy and mission of the company, and the required competency blocks. Employees can then monitor their career and compensation with their manager. This helps us achieve a fair and consistent compensation policy for employees and the external market.
People Management
They're in charge of directly supporting our team of managers.
Our people management philosophy is based on three pillars:
First, we manage performance within a framework of SMART goals cascaded from company goals down to team goals and then individual goals.

Second, we develop and train people so they can be promoted or change roles and grow with the company.

Third, we ensure that everyone adheres to behaviors in line with our values and beliefs (respect, transparency, honesty, giving and receiving feedback).
Managers have a structured flow of meetings with employees, including one-to-one bi-weekly meetings, one mid-year performance review, and one end-of-year performance review.
Employee relations
They're in charge of the relationship between OpenClassrooms employees and top management.
Since July 2018, a CSE (Comité Social et Économique/Works Council) is elected and represents the OpenClassrooms employees. As we grow, it's helpful to have one forum where employees can collectively address topics such as safety and security, organizational changes, and a training plan.
Work place
They're in charge of our… offices!
From free fresh fruit, nuts, and drinks to workspace and commuting management, the facilities director ensures that nothing impacts our efficiency. The facilities team always looks for innovative solutions and makes smart investments to serve the daily activities and priorities.
Of course, as any team at OpenClassrooms, we have to do this while keeping the focus on our principles and values, caring about our team members, establishing a transparent, honest and comfortable work environment, opening spaces for debates, constructive feedback, permanent learning and never giving up when facing the impossible! Not an easy task, but we're working on it!
Who's Leading?
Xavier has experience in education, sales management and global HR in media & entertainment, communications, telecom, software, services, and IT. His passion has always been to deliver the best-in-class HR organization and delivery model in support of growth, innovation, and long-term business success.
Meetings or Habits
We hold a weekly stand-up to discuss ongoing topics. Once per quarter, we have an offsite day to go through team goals and to review timelines and priorities.
We have adopted a goldfish, (Isabella), which stands on our desk and... looks happy so far! 😄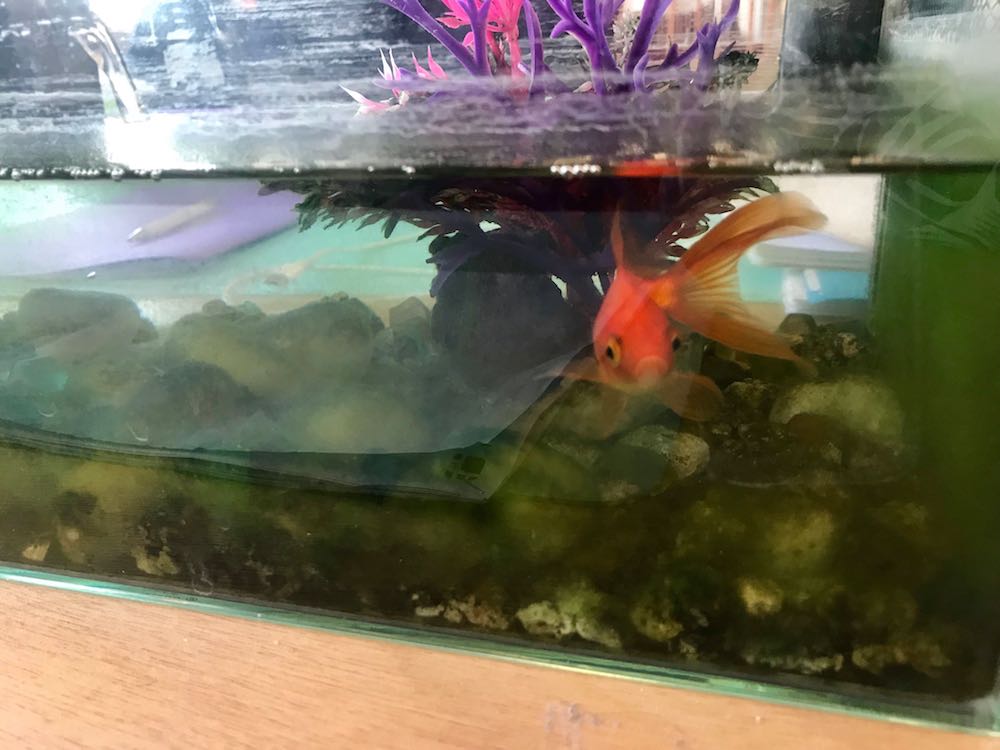 Collaboration With Other Teams
Like other support departments, they collaborate with all departments and with every single employee! The HR team is accountable for the employee satisfaction rate, called the eNPS (Employee Net Promoter Score), that we measure monthly.