Mission
The Communications team's main mission is directly linked to OpenClassrooms' mission: the more students and employers know about OpenClassrooms and its products, the more education and job opportunities get created.
They work on a rich and ambitious balance of content, media, events, and advertising to make sure that people hear about and consider OpenClassrooms when looking for a potential career change - or even when they want something new!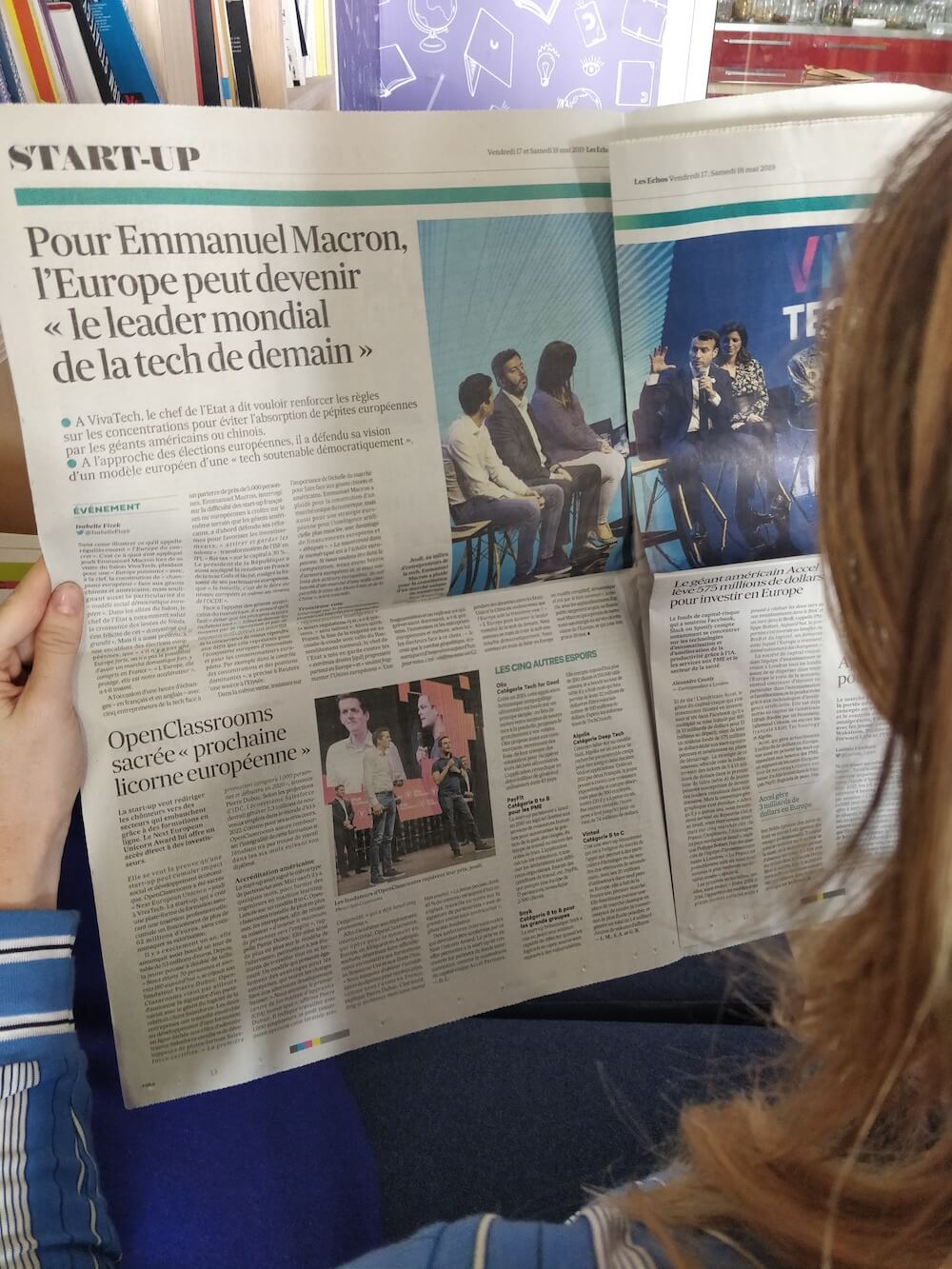 Roles
There are several roles on this team:
Content: Our Content Managers each have their own niche markets: B2C for our French-speaking markets; B2C for our English-speaking markets; B2B in both languages. Their main mission is to produce dynamic content in the form of rich blog posts, newsletters, presentations, brochures, and videos that inspire prospective students and B2B partners to convert.

Social Media: Our Head of Social Media manages OpenClassrooms' social media platforms in both English and French. Current platforms include LinkedIn, Twitter, Instagram, and Facebook. These accounts promote social-first content, rich blog posts, and videos created by Content Managers, courses and programs, events, partnerships, and campaigns.

Art Direction: The Art Director designs and maintains the look and feel of the brand. He designs everything from blog headers, advertising banners and newsletter templates, to our diplomas, presentational assets, business cards, swag, and all manner of documents.

PR: Our PR Manager orchestrates media coverage and events to raise awareness and elevate the reputation of our brand. 
Who's Leading?
Thomas is our VP of Communication and leads the team. He has previously held the same role in fast-scaling companies such as Easyjet and Uber.
Meetings or Habits
Every role on the Communications team is intertwined with the next. Team members work together to launch campaigns, build strategies and calendars, plan events, proofread, and design new content.
The team has a weekly Monday morning meeting where each member talks about their tasks for the week and their progress toward monthly goals. During this chat, team members devise plans on how they can support and collaborate with each other.
Each member also meets individually with Thomas on a weekly basis to check in about progress, direction, and budget.
Collaboration With Other Teams
The Communications team collaborates with all other departments in the company. Each department relies on them to communicate things such as program updates and releases, mentorship developments, student support, and career coaching news.
The Communications team works closely with the Employers and Students teams. Their perspective helps create content that addresses the needs of customers and partners.
No silos here!