Make the Most of This Path!
Welcome, Designers! Let's Get Started.
Here are a few things you should know before starting this path:
You don't need previous design experience or know how to draw to be a UX Designer. It's all about the ideas and making sure you communicate them clearly.

Curiosity is your best ally. Question everything. Go exploring. Close your computer and get into the real world.

Design is a process and can be messy at times. You may encounter some roadblocks along the way. Trust the process, and take advantage of your meetings with your mentor!

What is easy for some people may be more challenging for other people. That's completely understandable. Always be learning and discovering new things, both online and in the real world.

We want you to fail. Accepting failure is part of the creative process. Therefore, we give you full permission to fail in order to learn from your experiences. Get used to hearing "fail early, and fail fast."

All the resources, videos, and tools are included to enrich your experience. Take the time to take a closer look. Even if you don't use them right away, we have a hunch they'll help you down the line when you're on the job. Keep adding to your own library as you go.
Tracking Ideas
So, where do ideas come from?
The design process can get messy as Damien Newman's Design Squiggle shows: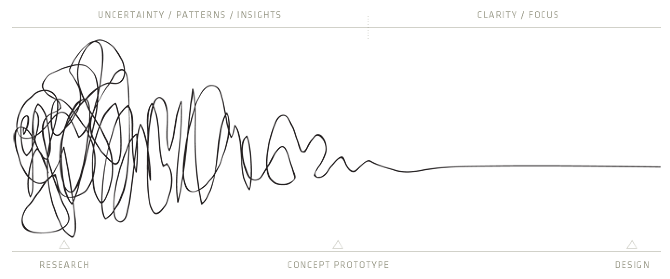 Marty Neumeier points out that creative process isn't always as clean and straightforward as we'd like. He shares his "no process process":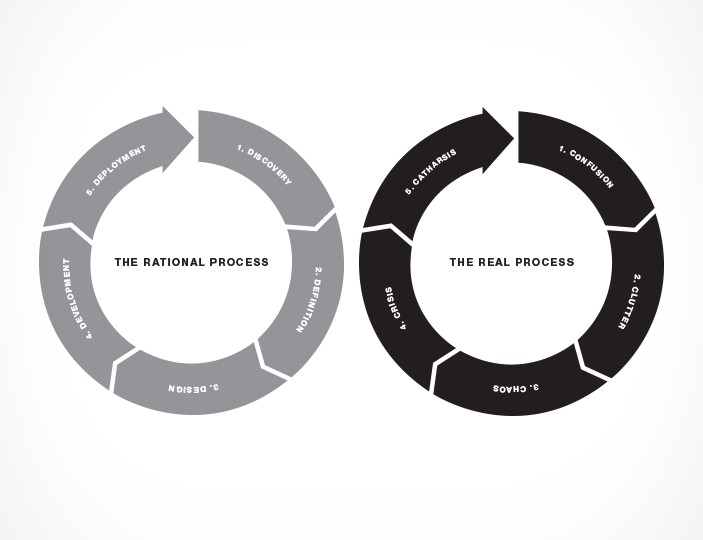 Design Your Career
Design can exhibit itself in many ways and mean many things to different people. Making the most of this path does not necessarily mean eventually landing a job with the title of UX Designer. Regardless of your background, expertise, or areas of interest, you'll be able to integrate design into your life and work. For now, start a document or spreadsheet to start saving different possible career paths you might want to take. Don't worry, this list is definitely not set in stone. Seeing all the possibilities will help you further focus and develop your projects.
Stanford professors Bill Burnett & Dave Evans wrote a book based on their popular class "Designing Your Life," which applies design thinking principles and methodology to your own life. They share more resources on their website if you want to give it a go.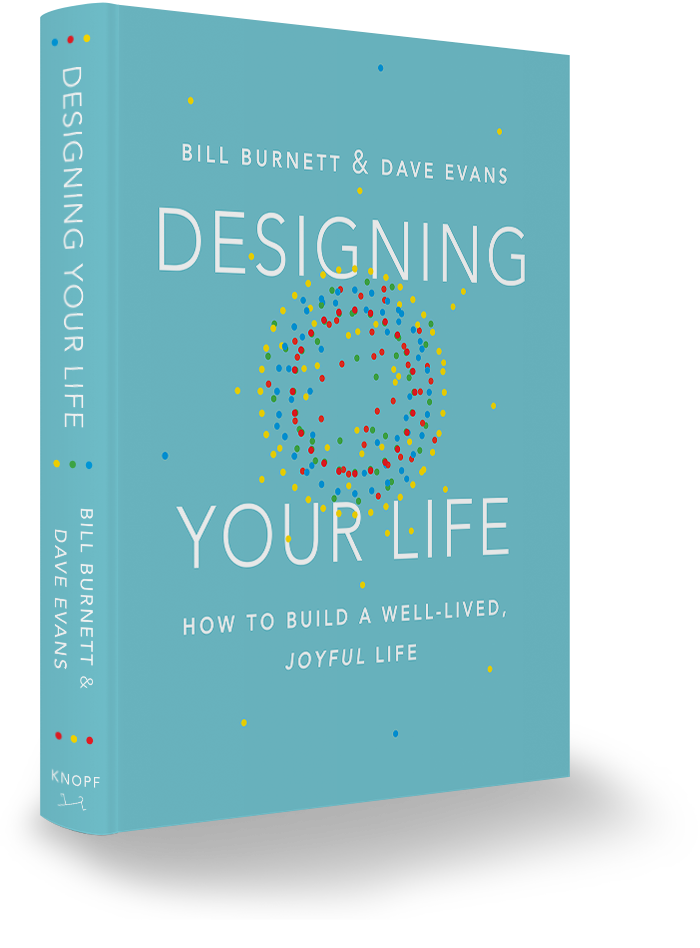 Creating Confidence
If you ever feel stuck during this path, you may want to check out the book Creative Confidence by Tom and David Kelley. "At its core, creative confidence is about believing in your ability to create change in the world around you. It is the conviction that you can achieve what you set out to do. We think this self-assurance, this belief in your creative capacity, lies at the heart of innovation."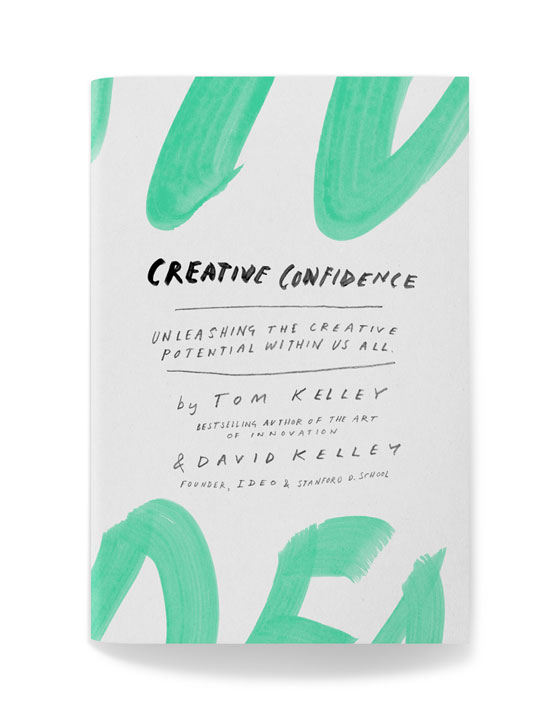 P.S. Don't forget to follow this Twitter list if you haven't already!