What motivates and drives our mentors? Let's check it out together!
Mentor motivations
We've identified the key reasons why people become mentors:
Share (your knowledge): you'll have a clear and direct impact on the lives of your students. For them, their education is a major life decision leading them to their next jobs and to their futures. They'll be eternally grateful for the help you give them.

Earn (money): all mentors are paid for their time.

Acquire (experience): mentors often say they learn a lot from their students. Mentoring isn't about imposing one's worldview on others. It's about knowledge, support, and listening. These are important skills to have!

Enjoy (flexibility): mentors set their own schedules. You can have only one student to start and increase to 5, 10, or more later if you want. You can work where you want, anywhere in the world, as the whole gig takes place online.

Develop (networks/skills): mentors will grow their own personal and professional networks by connecting with people from all over the world in the same field. You will also hone your own skills by teaching and learning from others.

Achieve (goals): mentors are helping students all over the world to achieve their career goals.
Those are just our words though! Check out what real mentors say.
Mentor testimonials
Here are some testimonials from a few of our mentors!
Mathilde
I've always enjoyed sharing my knowledge. I gave private lessons in math when I was in graduate school. OpenClassrooms has placed their confidence in me by giving me the opportunity to use my experience as a mentor.

In addition to accompanying students and people who are changing careers, mentoring keeps me on my toes professionally, because I'm constantly evaluating why and how we do things in my field. It's also really rewarding to see students progress week by week.
Josh
Helping people grow as always been a passion of mine. Yes I help with code, but I get to help them develop an attitude to push past challenges, and stay excited at the same time. I've attended a code camp as well and went on to successfully changed careers - so I know what it takes. Watching my students have that moment when it 'clicks' and seeing them progress is the most enjoyable part of mentoring students. Some students I have to help more than others, and some students teach me new things. It's a great way to expand past my day job and maintain a well rounded knowledge base of other technologies currently being used in the space.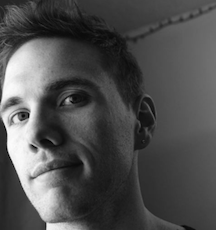 Alexandre
I've always wanted to be a teacher or trainer, and there just aren't enough developers in programming. With the help of OpenClassrooms, I managed to turn my passion into my job 8 years ago, and it's a great feeling to able to give back and share my enthusiasm and skills with students who are working to become developers!
Thomas
Doing Mentorship on OpenClassrooms has helped me keep my finances stable while I run my own business. It's also a great opportunity to share my hard-earned know-how and experience, especially on how to work through set-backs and challenges.

Working with students every week gives us the opportunity to form solid relationships with them, which also gives us the possibility of enhancing our professional or personal network.
Stéphane
Being a mentor on OpenClassrooms means participating in an educational revolution: distance education has been around for a while but now, you really interact with a learner, without even leaving your home!

As a mentor, I can work from anywhere in the world, when it suits me, and it's an enjoyable way to work.