Ok, so you've decided to become a mentor. Great!
In this part, I'll walk you through the application process. Let's go!
How to apply
You can apply at any time. Check out our "Mentoring Jobs" page to see the different types of mentors we're looking for: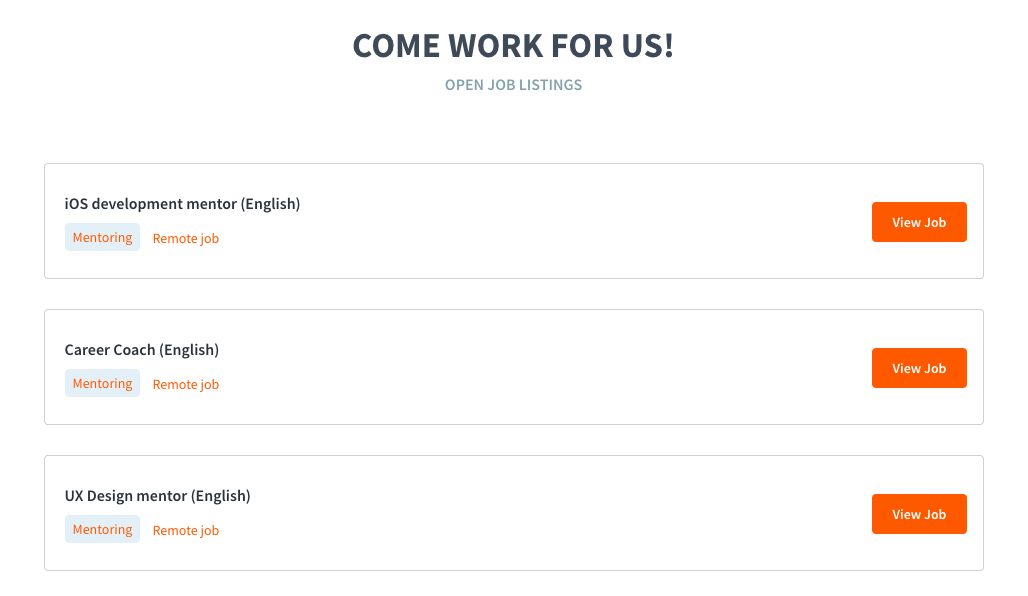 Once you've found the offer that interests you, read it carefully, and click "Apply for this job".
What job should I apply for?
We'll let you figure out the skills for which you're comfortable mentoring. Bare in mind that we don't require experts -- just educators! If you're comfortable explaining a particular concept to a friend, you're likely able to be a mentor for it.
Fill out the form the best you can. While not fields are required, the video and completion of this course are required and fundamental to the application process.