Ok, so you've decided to become a mentor. Great!
In this part, I'll walk you through the application process. Let's go!
How to apply
You can apply at any time. Check out our "Mentoring Jobs" page to see the different types of mentors we're looking for: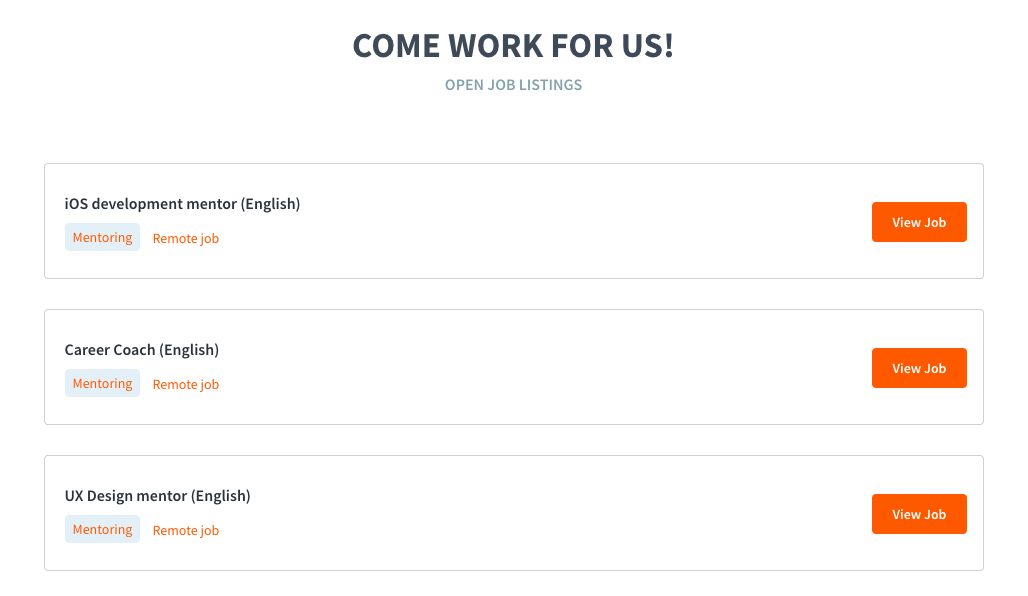 Once you've found the offer that interests you, read it carefully, and click "Apply for this job".
What job should I apply for?
We'll let you figure out the skills for which you're comfortable mentoring. Bare in mind that we don't require experts -- just educators! If you're comfortable explaining a particular concept to a friend, you're likely able to be a mentor for it.
Fill out the form the best you can. While not fields are required, the video and completion of this course are required and fundamental to the application process.
Any way is fine! If you already have screencast software, like Camtasia, this is great.
Otherwise, do not panic! The easiest way is to create a Youtube live event in private mode (yes yes, it's possible). This will create a private Youtube video that you can share with us.
To get to YouTube Live, click "Live Streaming" in your Video Manager, and then click "Events." From here, you'll create your livestream.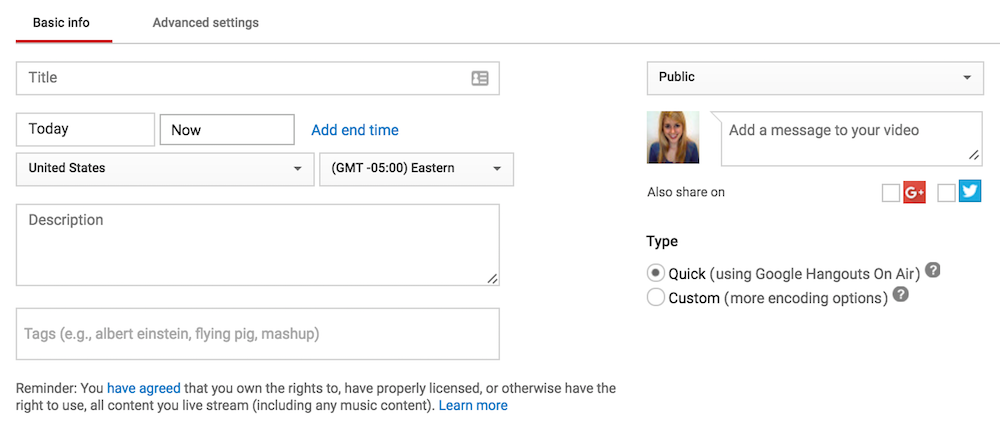 Go on and give your recording a title (putting your name for example) and select Unlisted in the dropdown privacy menu. Don't select Private; this makes sharing the video with your mentor network much more complicated.
Select "Quick" for the type with Google Hangouts.
Now, click "Go live," and send the video URL to your student(1). Once your student has arrived, click on the green start button (2) at the bottom of the screen to start recording.
You can then find the videos immediately after having recorded them in your "My videos" section. Send the link to your contact at OpenClassrooms to complete this step to applying.