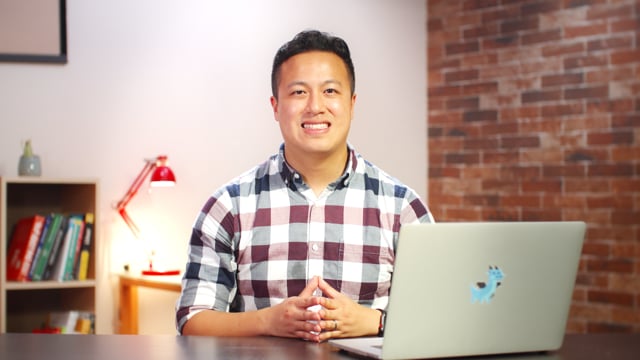 Meet Your Teacher: Ben Hong
I am a self-taught full-stack engineer on the Meltano team at GitLab. I'm also a Vue.js Community Partner, and thus an active contributor to the community of Vue.js prospectives and enthusiasts. I'm passionate about technology, user experience, traveling the world, and teaching.
Videos and Text
To get the most out of this course:
Start each chapter by watching the video to get an overview of key concepts.

Read the text below the video to learn how to implement those concepts.

Practice along with me by replicating my examples.

Learn at your pace. Take the time you need to understand the concepts and master the learning outcomes. At some stages you might find yourself advancing very quickly, while at others you might need to spend more time, revisit, repeat, in order to move ahead confidently. That's normal!
Exercises
It is important to apply what you've learned with each chapter exercise. Throughout this course, we will be building a web application for a French bakery called "Cafe with a Vue." You can find the source code for the exercises in the course GitHub repo in the cafe-with-a-vue folder.
To get you started with each chapter's exercise, each chapter will have two branches:
Begin is where you will start each exercise.

Solution is there to help you verify your work or show you how I did it.
As an example, Part 1 Chapter 2 exercises can be found in the branches:
These exercises will help to reinforce concepts you are covering in each chapter so that you can get more hands-on experience. Learn by doing!
Quizzes
Use the end-of-part quizzes to check your understanding of key concepts and get additional practice with immediate feedback.

Return to the concepts and tasks that proved to be the most difficult before moving on.
See you in the next chapter!