Use GitHub Marketplace for additional tools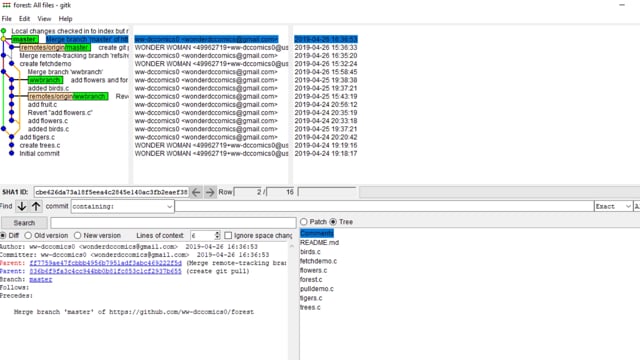 Let's go back and take a look at the GitHub website again. If you are logged in, you will see a black menu bar at the to that looks like this:

Click on the Marketplace link, and let's look at what's inside.
The GitHub Marketplace is a collection of tools available to improve your workflow. We've talked about having a branch workflow, but there are also a lot of tools that help you every step of the way.
If you scan the categories, you will see that there are tools from learning to project management. Let's start with the project management tools. The popularity of different tools change all the time, but they all help organize teams.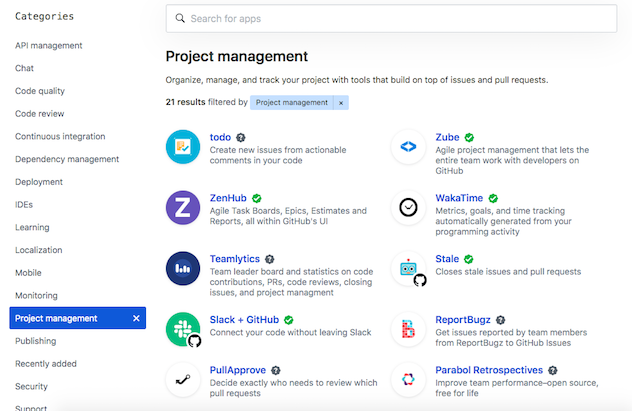 Project management tools include connecting GitHub with chatrooms or project management software. There are also tools that help a project manager assign issues and pull requests to specific team members. On top of that, its all on a GUI interface.
The security tools are pretty cool because they can do a static code review, and find known vulnerabilities in your code!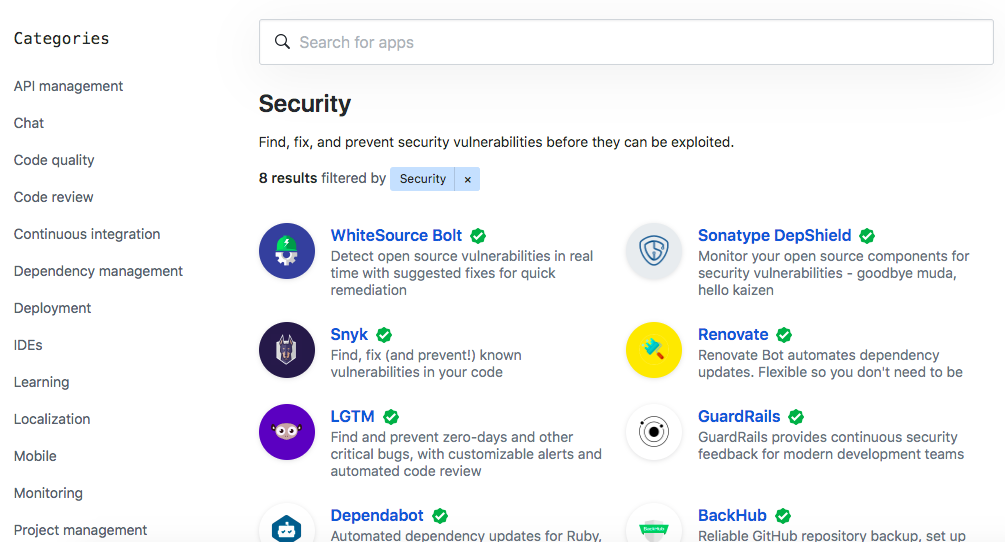 This is important because vulnerabilities come up all the time, and when you have a lot of dependencies in your code, it's hard to track the vulnerabilities in them!
Chat tools are always fun! There are some that send reminders about pull requests or add a chat function in your IDE so you can talk with your teammates and code in real time.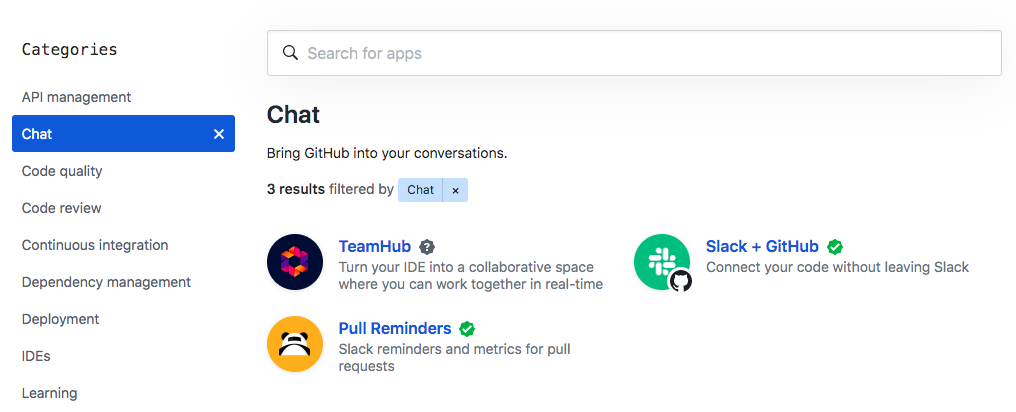 Use diff tools to compare two files
You may have noticed that when you look at a document after a commit, then make a change, it is tracked using Git Bash. Additionally, if you type in git status, you will be shown (in red) what line has changed. There's also a cool GUI tool called diff that can show you the same thing!

Diff, like other interesting tools, won't show up right away when you look through the categories. Search for it in the main marketplace using the search function.
Use badges to communicate with contributors
Another cool tool that adds a spark to your project is badges. They are little colorful images that you can add to your README files, and areas where you want to get contributors attention like the issues tab. Here's a cool website where you can get your badges. You can liven up your issues tab to give the contributors an update on the issues!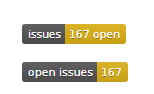 Maybe you want to add some badges to your README file to give potential contributors some information on how active your site is!

A lot of active sites will add little things to make their GitHub repository more attractive, and that attention to detail makes a huge difference!
Let's recap!
The GitHub Marketplace has all kinds of tools available to make using Git easier.

Project management tools, security code auditors, and chat tools are a few useful tools that make using Git more efficient and fun.

Use a GUI diff tool to quickly pick out modifications in documents.

Use badges to make your GitHub documents more interesting and fun to look at.