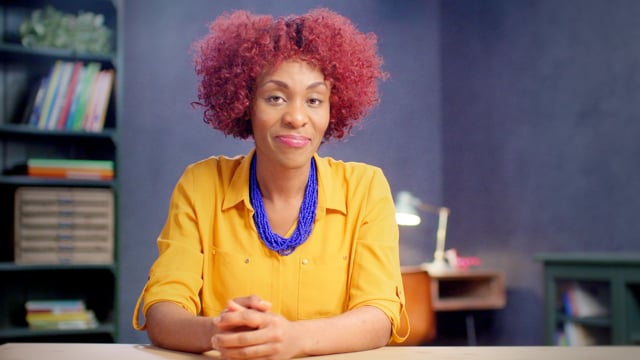 As I mentioned in the previous chapter, my client Alice's big goal was to transition careers from her finance job into creating a healthy lifestyle a start-up business. However, she didn't have a lot of self-confidence and was afraid of rejection when it came to pitching her idea to get investment.
Through exploratory questions, we have started to help her see that she does indeed have access to resources to help her overcome her barriers. Now it is time to dive into this more deeply by using specific career coaching techniques to help her to understand her Strengths, Weaknesses, Opportunities and Threats using a SWOT analysis. Once Alice is aware of that important context we can work on building her action plan using the GROW method.
The SWOT analysis focuses on four areas:
Strengths,

Weaknesses,

Opportunities

Threats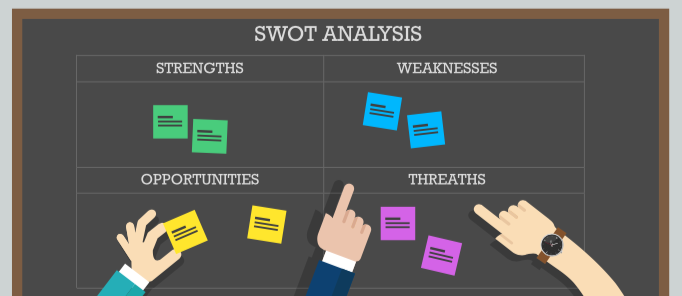 Imagine this scenario:
We will use my client Alice and her current scenario to help us perform an effective SWOT analysis.
Look at the table below and use this as an example to follow when creating your own SWOT analysis.
Profile - Alice
Age - 26 years old
Current Job - Finance adviser
Goal- Change jobs and create Healthy Lifestyle Startup
No prior experience and fear of speaking
Knows that there's a market for this
No prior business development experience
Strengths

Weaknesses

Opportunities

Threats

*Studied the subject

*Knowledge of the industry

*Has personal experience of a healthy lifestyle

*Has no prior experience of working in it

*Self-Confidence

*Fear of rejection

*Public speaking

*Has done the research

*Will be pitching to investors

*There's a market for it

*No prior business development experience or pitching

*Privacy, how many people know about your idea.

*Are there other businesses like this with the same name
Here are questions you could ask to dig deep into the SWOT analysis with your client.
Strengths
What do you do better than anyone else?

What personal resources can you access?

Do you know anyone working in this industry or have connections?
Weaknesses
What do you avoid doing because of a lack of confidence?

What personal areas would you like to improve?

What areas of skills or training would you like to improve?
Opportunities
Do you know organizations that can help you with business advice?

Are you on social media? Can you learn how to use it?

Does your job offer you flexibility in terms of time?
Threats
What obstacles do you currently face in your transition?

How stable is your current job, and is there any room for growth?

What will happen if you don't improve your pitching skills?
Once your analysis is complete, make sure you clarify that they've understood. If they are unsure, please go through it briefly and remind them that they will get a copy at the end.
GROW Coaching Method
When your client comes to you with a problem, goal, or an idea, they are usually struggling with a way to achieve that goal on their own.
They might have already tried a few options which didn't work. Or maybe they don't know how to and feel powerless.
Many methods one goal
There are many coaching methods to choose from. I want to teach you GROW. It is a method that I use regularly and that many other coaches also use with great results.
The reason why I would recommend GROW to any new coaches is that it is:
Easy to follow

It generates quick results which come naturally

Provides reflection, insight, making choices and pursuing them

It doesn't require a lot of experience and knowledge
What does GROW stand for:
Goal - what specifically does the client want?

Reality - what is the current situation?

Options - what options are available to them? What could they do?

Will - agree on what you Will do
Goal
To ascertain a high-quality goal it should be SMARTER that is to say it should be specific, meaningful, achievable, realistic, time-bound, easily evaluated and re-adjustable.
What specifically do you want to achieve in this next step in your career?

How will you know when you have achieved it?

What time frame do you want to achieve this in?
Reality
To dive into this we ask questions about what is currently the case. As demonstrated in the prior chapter.
What is happening now in relation to your career goal?

How is that impacting you?

How is that impacting others?
Options
This is all about asking questions to help the client identify actions they could take to resolve their challenge or move them toward their goal.
What could you do?

What would your best friend advise you to do?
Will
This is all about the action plan - what your client agrees to and commits to doing.
What will you do?

Which of the options you created are you prepared to commit to?
Let's recap
SWOT analysis allows you and your client to explore their career goal more deeply.

The GROW method is very easy to use and is a great stepping stone for further reflection and insight and moves you towards action planning.
Remember to complete the quiz, before going on to the next part where we'll be looking at how to help your client identify solutions.