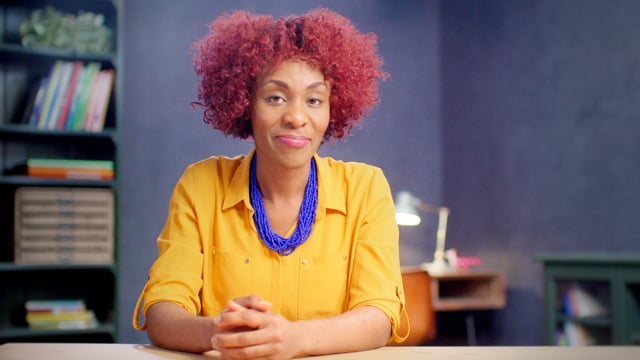 If you have come this far with a happy and satisfied career coaching client, then you are on the right track!
This part will seal every other agreement you've previously discussed. I'd like to use the metaphor of what it is like when wrapping up your takeaway food in a restaurant so you can take it home, and enjoy it.
Here is what you need to do.
Recap and review the whole session
Your recap is for you and your client. It's a review of everything you've been talking about to make sure you are clear on what you are going to do, your individual responsibilities, the assignments you have given them, everything you've talked about in your action plan, technical and logistical topics, and that you are both on the right track.
In your recap you will need to remind your participant of:
What you have agreed to do in the action plan

Clarity, do they have any questions?

Motivating them to move forward with their plans

Reminding them of the next session date/time and what to bring with them
Logistics and Clarity
So that everyone is on the same page, explain to them what will happen now.
At this stage, your client is either satisfied, excited or halfway there and they should have a least a few questions, even if it's just one.
Give them an opportunity to ask those questions. Remember to use open-ended questions but be aware that some people need time to reflect and may not have questions that arise till after the session has ended. That is ok, let them know how they can contact you inbetween sessions if that is something you offer and if not let them know they can bring any further questions to the next session.
Examples:
Were their areas you wanted me to clarify?

Were their areas you weren't sure off during our session?
It is very easy to ask the question and then close the session quickly. However, you must give the participant a moment to digest everything that has been discussed.
Silence is good
Why is silence good for you and for your client?
Silence is a very uncomfortable thing for coaches, counsellors and mentors but it's a great tool because it gives us all space to make a decision. Salespeople use it all the time to get people to trust and buy into them.
Remember you want your client to trust you and continue to build rapport. So, start getting comfortable with it. You don't have 30 min to give them because you're wrapping up the session but 1-2 min will be fine. If they say nothing, ask them again;" Were their areas you wanted me to clarify?". Then wrap-up.
Go ahead, give the participant a moment of silence, to think about it whilst you either write some notes or tidy-up your desk.
Reassure
Continue to build trust always. Let them know that they can contact you between sessions if they are stuck or have questions.
This should also be included in the coaching agreement. Make it very clear:
How frequently they'll be able to communicate with you?

From what time to what time?

Phone or e-mail?

How long it may be before you get back to them - usually within 48 hours is reasonable.
Schedule your next session
Now that client has agreed and is clear on his responsibilities and yours, schedule your next session straight away. Make sure it's a time that suits both of you.
When will it be?

Where will it be?

Will it be in person, online video or phone session?

And what time?
What happens after the session
Have you ever heard the term "Me time"?
Where you get to use up a specific amount of time in the day to do whatever you like. Well, this is that time. I'm using this term loosely.
What I mean is; it's the time allocated at the end of the session, for you to write down your summary, at least 10 to 15 minutes.
This means that; if your session is 45 min, you can choose to add 10 min, or include that time as part of your work in the session after your client has left.
This summary is more for you, the coach, to help you remember important information or insights.
Also, things that could be warnings or red flags. I.e; Client was recently fired from their job suffering from depression.
In general, these are notes for yourself and for your own reflection or anything else to do with the session.
Recording
If you've been given permission by your client about recording, at the beginning of the session, you are free to use this as extra notes. The benefit of this is that it can help you recall and also help you reflect how the session was delivered.
Always remember to confirm all this information with a detailed e-mail and copies of documents, as promised.
Follow the checklist below and feel free to add to it as you progress in your sessions. You can also print it at the beginning of each session so that you don't forget anything.
Checklist
Has the client read and signed the agreement? Do they have any questions about it?

Confidentiality and data protection?

Asked permission for recording?

Clarified any questions?

Has the client received a copy SWOT Analysis and action plan?

Scheduled your next appointment? Where and when?

Set 10-15 min for writing a summary

Scheduled to send detailed confirmation e-mail?
Let's recap
Recap the whole session with your client to make sure you are both on the right track.

Don't be afraid of moments of silence. It can help build trust and makes for better decision making.

After the session, take time to write down a summary to help you remember the specificities of your client.
I hope that you now feel able to conduct your very first career coaching session with your first client with confidence, competence and credibility.
There is one last activity to complete and you will have completed the entirety of this course. You will create your own action plan.