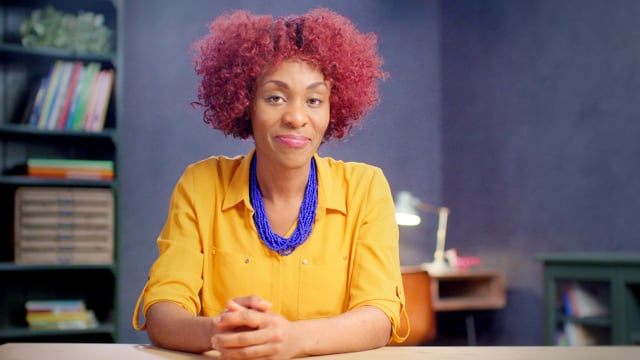 Preparing For Your First Career Coaching Session With Your First Client
In this chapter, we will look at what needs to happen before you lead your first coaching session with your first client. It is likely you will have had a discussion with your first client before you start working with them unless they have been allocated to you by a third party such as a job centre of outplacement company. If they are a private client then you may have had a Clarity Session - even if you didn't know that was what you were doing... so what is a clarity session?
Clarity Session
The clarity session is an introductory session for clients who have expressed an interest in your career coaching services perhaps as a result of meeting you at a networking event, hearing you speak or seeing an advert online or in a local paper/magazine.
It helps to answer questions about coaching, it supports the individual in making the right choices about what support they need to decide upon and reach their career goals, and determines the possibility of how working together with a coach can help them.
This session can also be used by the coach to collect data, information and insight from the client so can help the client immediately in their first session.
The Clarity Session is a combination of a coaching conversation and a sales conversation because without securing clients you cannot build a sustainable living as a coach.
You may, or may not, have conducted a clarity session with your very first client as they may have come to you already bought into the idea of working with you. If so that is great news well done!
However, if you intend on building a private coaching practice and working with people who may not know you so well, conducting effective strategy sessions is a skill you will need to develop.
So I have my first coaching client, what do I do now? Wait till our first session?
As tempting as it sounds, it wouldn't be a wise move.
Preparing effectively for your first career coaching session ensures you build a structure that establishes confidence in your approach and improves your mindset, because you can be confident knowing you have prepared. It also helps you to be organized and professional, which is essential for maintaining a good reputation as a career coach. It's a great foundation, and it will work wonders if applied correctly.
What do I need to prepare?
Pre-Session Actions
It is important to:
Send an intake form

Review client materials

Prepare your environment

Prepare yourself

Send confirmation and reminders

Be ready to book in dates for future sessions
1. Intake Form
You can send your client an intake form which could be as simple as an email asking them to reply to your questions or you could create it as a form online using something like SurveyMonkey.
Questions you might include :
What motivated you to invest in working with me?
This is a powerful question that can give you very useful insight into what their biggest drivers are, what is most important to them. It also gives you priceless market research into the kind of language they use which you can later use in future marketing efforts.

What area in your career do you want the most help with?
This will help you focus your attention on what they want most which will help with client retention.

Please indicate at least 1 tangible outcome you want to see in yourself, or your career, as a result of our work together.
This will help your client and you to measure success and you will ask at the end of working together if they achieved the aim they stated at the beginning.
You can ask more questions to really drill down whether they have the skills and resources that you will coach them to develop during your time together but these 3 are a great starting point.
2. Reviewing client materials
This includes reading any notes / recording you made during their clarity session to remind yourself what their career goal is (if they have clarity on that yet) plus any documents they have provided so far, such as their current CV / LinkedIn profile, applications for jobs they have applied for but were not been invited to interview, so you can assess where to focus your attention on first.
3. Prepare your environment
Whether you are delivering the session face-to-face or online via video call or even using a landline, you need to create an environment that is conducive to creating a positive experience for your client. One that also enables you both to focus on the topic at hand - their career!
Therefore it is important to have the right room set up, ensuring it has privacy, is comfortable and quiet, has refreshments such as water available plus facilities such as toilets if face-to-face.
When coaching online it is important that you have a solid internet connection. This can often be improved by hard wiring your ethernet cable into your router.
You also need to consider your background as that is what they will see behind you on your video image. Is it professional, engaging, not too distracting, does it represent you and your brand well?
4. Prepare yourself
You might be nervous before your first career coaching session with your first client, so give yourself time to relax before the session. You might listen to relaxing music, meditate, go for a walk. Whatever helps you to feel relaxed and at ease, so you can confidently and competently coach your client in their next career goal even if that goal is to work out what their next career goals are!
5. Send Confirmation and reminders
That way no one forgets or misses the appointment.
Email them confirmation of the career coaching session including address/phone/ Skype details.

Put the event in your diary and send them a meeting request

Send them a reminder email 24 hours before you are due to meet.
This reduction of risk of no shows or cancellations is also improved by having a clear client agreement and having them pay upfront for their coaching package rather than on an hour-by-hour basis.
Where a client is not paying for the coaching themselves as perhaps it is being offered to them by the jobcentre or their university the client may be less committed and more inclined to cancel.
To mitigate the risk of cancellations and no-shows (they fail to attend without cancelling) some coaches will even send 2 reminders and a text on the day for those clients that are less committed.
Hold on, isn't the client and participant responsible for keeping an appointment?
Yes, they should be. However, there might be a million and one other things happening for them. So it helps to include follow up emails as standard practice. They are still responsible for showing up, on time and taking any actions they commit to.
Most coaching agreements will have a clause that the cancellation of an appointment must be made 24-48 hours and if this has not adhered to the session will still be chargeable.
Here's a short sample e-mail reminder
Dear Jane
I hope you've had a great weekend. Ready for our appointment today? We start at 10 am UK time. Have you completed your intake form? If you could, please complete them before we start the session so it doesn't eat into our time for the session. Looking forward to seeing you tomorrow!
Our Skype session. Here is my Skype name: Yourfavouritecoach77. Please message me for any problems.
See you tomorrow!
Kind regards,
Your coach
Yes, if you have gained permission during the clarity session, you can always send a quick text an hour or 30 min before the meeting. If your client is running late and you haven't seen them in 30min, by all means, call them. If you're invested, your participant will be invested too.
Be Ready To Book In Future Sessions
Look at your diary ahead of your first session so you can be ready to book in future sessions. Know what availability you have and and be able to guide the client through what is likely to be covered at each session; career goal session, LinkedIn session, CV session, making applications, preparing for interview etc.
Of course you can be flexible to respond to their needs if they change but it helps the clients motivation if they have a clear sense of the tangible outcomes you will be helping them achieve.
Let's recap!
Preparing for your first career coaching session with a new client is essential, as is preparing for each career coaching session after that!

You are responsible for asking for information such as through an intake form, ahead of the first session that will make the coaching experience as impactful as possible.

Send reminder e-mails to demonstrate professionalism and avoid cancellations and no-shows.

Always arrive in advance of your session.

Prepare yourself mentally so you are on the best possible form for your client.

Be ready to book them in for their next few sessions!
In the next chapter, we will be looking at establishing the aims of your first session with a new client.