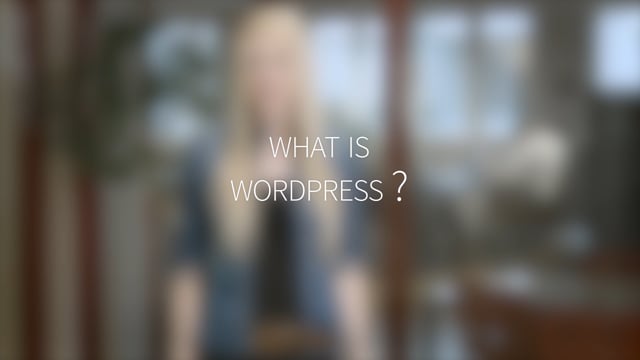 WordPress is a CMS, which stands for Content Management System. It's much more than a blogging service, which is often the first use that comes to mind upon hearing its name! The platform allows the construction of robust, fully-functional websites at almost any level of complexity.
Considering the World Wide Web has been around since 1991, WordPress itself is relatively young. WordPress was cofounded by Matt Mullenweg and Mike Little in 2003 as a spinoff of a previous project on which they worked, called b2/cafelog. Over time, the platform has matured with an explosion of features, customizations, and security improvements. It has a current team of core developers as well as a large community of people that regularly test and push the platform to its limits.
Many websites you use every day run on WordPress for some or all of their functionalities, including The New York Times, Best Buy, Mashable, TechCrunch, and even one of Jay-Z's websites. Use WordPress for your projects, and you'll be in good company!
Beyond these well-known bigger players, WordPress is used by 31% of all websites; this means it controls 60% of the CMS market. Here's the breakdown of popular content management systems that will give you a sense of WordPress's popularity as well as names of other similar platforms.
Uses
WordPress has enjoyed extreme popularity since its launch, but as a web developer, you might think, "Why would I use a mainstream platform like WordPress when I could build something different?" A lot of WordPress sites have similar looks and features. If a WordPress user doesn't change any site appearance defaults, it's very obvious that the person used WordPress to build the site. This can lead to poorly structured content and an uninteresting user experience.
However, you can really start to harness the power of the platform once you customize the WordPress experience for your own content needs!
A basic WordPress site looks like this:
Raise your hand if you've seen a layout like this before!
[every internet user raises their hands]
The post-based front page with a content sidebar probably looks very familiar. Many bloggers and web hobbyists leave WordPress layout and navigation defaults in place, thereby contributing to a very saturated landscape of websites that scream "I'M A WORDPRESS SITE!"
Don't worry though, WordPress can also be intensely customized. For example, here's TechCrunch's front page, also a WordPress site:
Imagine how TechCrunch got from point A -- the basic WordPress layout -- to the above, fully-customized interface. It's a significant amount of work, but using WordPress as a base lets you focus on custom user-facing criteria that suits your projects.
In this course you'll see how to have the best of both worlds, like TechCrunch: you'll harness full functionality of out-of-the-box WordPress and adapt it to suit your own very specific web development needs. The good news is you don't even need to be a seasoned web developer to do so (though you can go that route too)! Through features like pages, posts, plugins, and most importantly themes, any website built for personal needs or for a client can be fully customized and powered by WordPress.
Vocabulary
Here are some of the concepts that WordPress includes in its platform. You'll often hear these words in this course; synthesizing the following elements in your site can lead to a project suitable for any personal project or client request.
Pages
Pages are one of the two main content types within WordPress. This is a distinct page within a WordPress site that has its own title and content. It can either be the main landing page or a separate page afterwards, like "About" or "Contact." Adding one in WordPress is as easy as clicking a button.
Posts
Posts are individual entries that are grouped together on a page. Many WordPress sites feature a main landing page that lists all posts in reverse chronological order. This works great for blog and news sites but less well for other types of content.
Plugins
Plugins are individually addable functionalities that extend the power of a WordPress site. Some plugin examples include a simple captcha you could add to your site, security boosts, contact forms, image customization, analytics options, and more.
Themes
Themes are a group of files and style rules that will determine the look of your site. By choosing and tweaking the right theme, you'll end up with a great color scheme, font collection, and visual feel of your site.
What more could you need? These elements work in harmony to produce awesome, unique websites on WordPress. Let's get started!