We've heard that you went through the job interview process and that you're going to join us. That's great news! We can't wait to have you there! 🤗
We'd like to end this course by talking about your first day here. What will happen, what should you expect?
Relax!
Many people appear a bit anxious on their first day, especially when it's one of their first jobs. They shouldn't!
If you've been hired, believe it or not, it's because we now believe in you. You passed the interviews, and we picked you over 10-100 other people (sometimes more!).
Some have the impostor syndrome: "I'm not as good as they expect me to be, I'll be discovered really soon! 🙀 ". Please, cool down. We don't expect you to be a war machine on your very first day. We know that you have to learn how we work, that you have to discover new tools. But, again, let us repeat this because it's important: we have chosen you because we believe in you.
Keep your energy to learn new stuff, and remember: there is no shame in not knowing. Ask questions all the time, be curious!
Meeting with your gear
You'll receive your own Macbook computer, usually a Retina MacBook Pro or a MacBook Air. You'll be asked to sign a letter stating that you have received this Macbook as part of your work. ✍️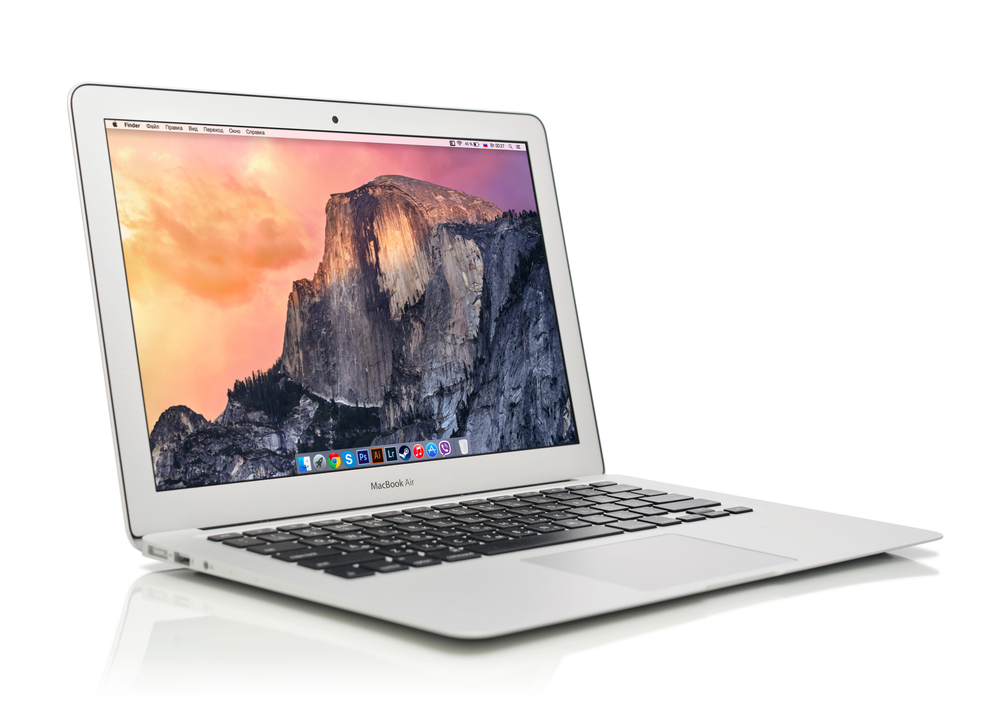 You'll have to log in to your Mac. There is a temporary password that you will have to change. Here, we recommend that you use the same password as your Okta master password (this is the only exception where it's ok to have the same password twice). Go to Preferences > Users > Change Password to do this.
To connect to the network, you have 2 choices:
Wifi: use OC-Staff (and not OC-Guest). Your computer should already know the password.

Ethernet: more reliable and efficient, you can connect an Ethernet cable to your computer. You'll need an Ethernet adapter for this that we'll provide you. We'll print your initials on it, as well as on your charger, so it doesn't get lost within the company.
You'll also receive an OpenClassrooms T-shirt and tote bag, provided that we have enough of them left (otherwise, don't worry, you should receive them a bit later).
You'll have to set up your software, which will take a while (usually half of the day):
Connect to your Okta account

Install Slack

Install Dropbox (if you need it)
It's important to follow the process in the right order. Because there's so much to say, there's a whole chapter dedicated to starting with your software. Please read it carefully.
By the way: you won't be alone to do this! You'll be assisted by someone experienced within the team. Don't be afraid to ask questions if you don't understand.
Meeting with the team
We like to organize a small breakfast to welcome new people. It's a great way to start the day in a less formal environment: our kitchen. You'll have plenty of coffee, tea, croissants, chocolate croissants, and... our beloved chouquettes!
During the breakfast, you'll be able to meet several people from the company.
We're used to presenting you to everyone here by going to the different desks for a short introduction. Don't worry if you don't remember everyone's names and roles! This is just a way to say hello. 😃
Lunch
When you've met (almost) everyone in the company and installed the software you need, it should be noon. Go grab a lunch with your new colleagues and play a foosball game if you'd like to.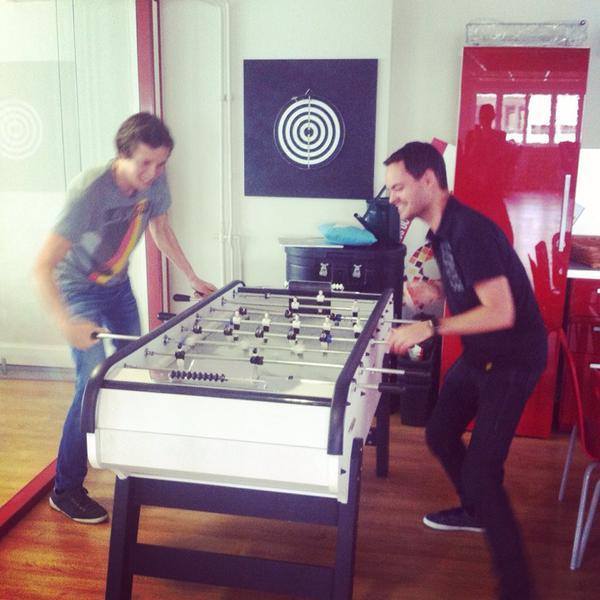 Follow OpenClassrooms courses
Now, what will you do in the afternoon? Follow OpenClassrooms courses, of course!
We'd like you to:
Following these 2 courses on OpenClassrooms has many advantages: you'll learn plenty about OpenClassrooms and our environment, and you'll have the actual experience of following a course like our millions of users. Which... is important, isn't it? 😉
And... that's it! Your first day will go very fast, we promise. At the end of the day, you should have your 2 courses certificates. If you didn't have the time, don't worry: you'll finish the next day.
First-day checklist
Have you done everything on your first day? Here is a handy list to help you check that you're not forgetting anything:
Create a new Okta Master Password, that you've never used elsewhere

Connect on Slack

Ask someone from your team to give you a free Premium account on OpenClassrooms by adding you to the team group

Get your "How do we work at OpenClassrooms" course certificate

Start at least the first videos of the "Understanding the Web » course
Then, you'll be able to start working! It all depends on your team: they will tell you what they expect from you.
Have a nice flight with the OpenClassrooms crew! 🚀