We're approaching the end of this course about OpenClassrooms. The last chapters are practical: explaining how we use the office, when we usually come to work, where we eat, and what to expect on your first day here.
Let's start with the obvious: our office!
How Our Space Is Organized
We have 1,300 square meters of office space next to the Cité des Sciences at La Villette. There are several options for your commute:
Metro: Line 7 - Corentin Cariou

Bus: 71 - Porte de la Villette

Tram: 3B - Porte de la Villette

RER: B - Rosa Parks

Bikes: Velib and other bike-sharing stations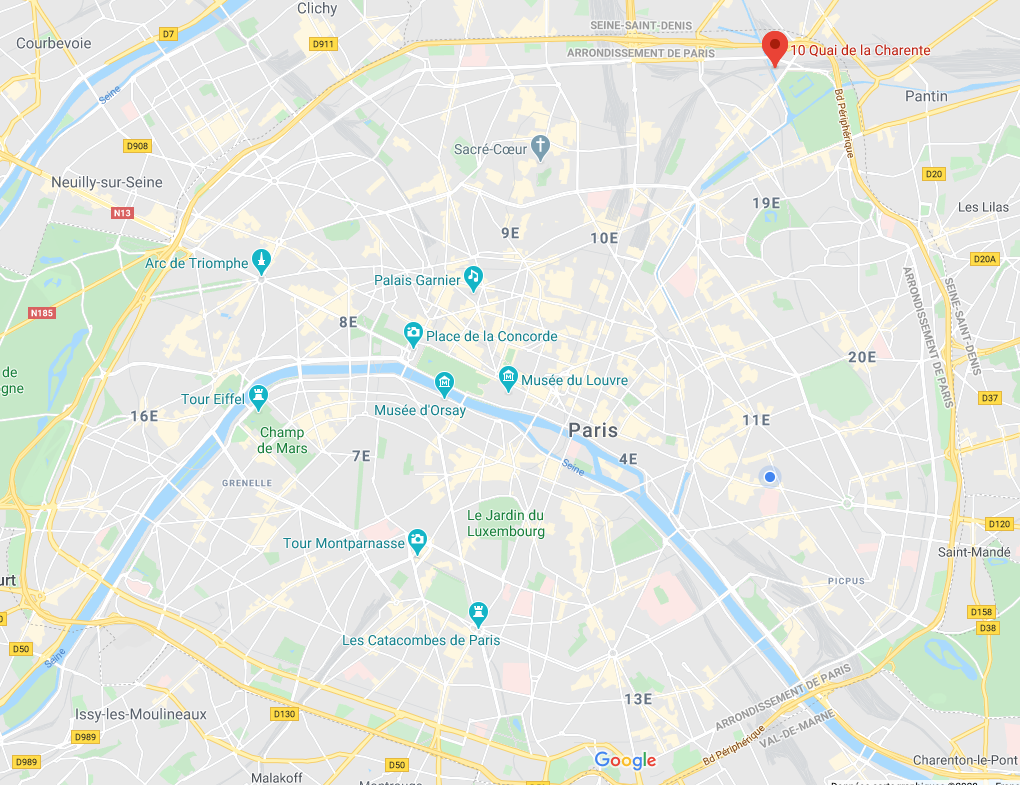 We occupy the entire building with lots of different types of spaces:
Welcome area: You enter the building via our huge, OpenClassrooms-branded space.

Ground floor: You'll find lots of meeting rooms on this floor, as well as a huge cafeteria where you can eat and work, alone or with others. It can also convert into an all-hands/conference room.

Acoustic phone booths: Need to make a call or work alone? Grab one of 15 booths spread throughout the building.

Basement: Chill out in our Zen space or game rooms!

Outside: Have a seat and enjoy the fresh air in our garden.
The All-Hands/Cafeteria Space
As mentioned, this vast space has several uses, but let's focus on eating! At lunchtime, you can enjoy your meal here, whether it's homemade or delivered. Some eat out now and again, but many prefer to eat here. The cafeteria can also host after-work parties!
Wondering where to eat? Check out our lunch option document for inspiration.
You're welcome to use one of the five microwaves in the kitchen, as well as cutlery and crockery (remember to wash them afterward!).
Feel free to use the dishwasher, just empty it if it's full, instead of putting your stuff in the sink. There's always someone around to help!
The kitchen is frequently stocked with everybody's favorite snacks (madeleines, waffles, etc.). Many bring sweets and snacks to share, especially when returning from a trip.
For healthy snacking, a big basket of organic fruit is delivered twice a week, on Mondays and Wednesdays, and there's also dried fruit for nurturing your mind! Help yourself! 😀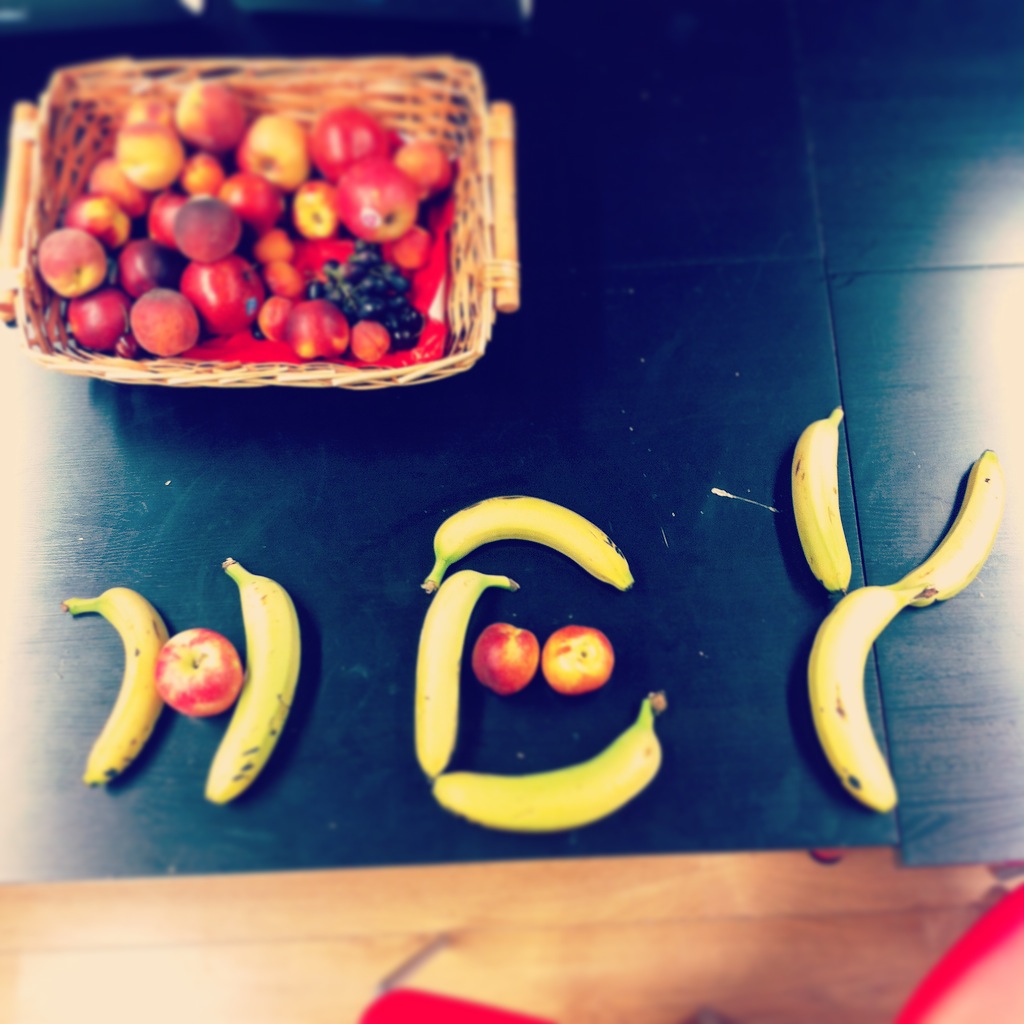 Of course, as we're French, you'll find the usual coffee machines for your daily dose of caffeine. We also have a great selection of teas! 😋
You can use the fridge and freezer whenever you want, but don't leave them for more than a week because we clean the fridge weekly!
How We Work at the Office
Let's talk about how we work at the office. You've probably got a thousand questions. Let's try to answer at least a few of them!
Office Hours
What time do we arrive at the office, and when do we leave?
These questions are on almost everyone's lips! The answer is - it depends.
When do we arrive? While some early birds arrive between 8 a.m. and 8:30 a.m., most arrive between 9 a.m. and 9:30 a.m.. Some people arrive a bit later.

When do we leave? Most leave between 6 p.m. and 7 p.m., but you'll find folks in the office until approximately 8 p.m.
On your first day, you'll receive a badge giving you access to the office at any time. However, we ask you to arrive after 8 a.m. and leave before 8 p.m. on workdays.
Outside of these hours (and in exceptional cases only), ask for authorization from the HR team via hr@openclassrooms.com. The office has security patrols and cameras. There's no general rule when it comes to office hours, just a set of habits.
That said, there's an important message here: We're fully aware that we work in a knowledge economy. Working more hours doesn't always mean doing more work.
Yes, we're hard-working, because that's how we build a great product. But you'll never hear us boast about how many hours we've worked.
Please connect with your manager if you work shift hours.
A general rule of thumb: If you feel exhausted earlier than usual, don't wait, leave! It's OK; you'll work less that day. Maybe you'll work longer the next day. Just listen to how you feel.
If you're hanging around on Facebook while looking at the clock, you're doing it wrong. We value the work you produce, not the time you spend on your chair.
Breaks
Do we take breaks? Of course!
How you spend your break is up to you. Smokers often go outside the building (they're easy to spot), while others join them or relax on a couch.
We also have tea time in the afternoon, when people argue whether it's better to drink tea or coffee. ☕
Holidays
Holidays (or vacations to North Americans) are a whole topic at OpenClassrooms, and for a good reason: they're unlimited! We've dedicated an entire chapter to holidays so you can understand how OpenClassrooms views them.
Remote Work
Even before the first lockdown related to Covid-19, we were allowing employees to work remotely. Later in 2020, we decided to facilitate access to remote work and deployed a "Remote-first" policy. According to this new standard, remote work became a new norm, and office presence became an exception. Except for some specific roles closely related to the office life, our employees are allowed to work remotely all the time. If they decide to come to the office, they just need to book a desk. With the Robin app, it is very easy, and you can see who else is coming to the office the same day.
Exercise
OpenClassrooms offers unlimited sports training through Gymlib. We pay for 100% of your membership, which gives you access to a wide range of sports facilities: gym, yoga, aquabike, CrossFit, etc. Check it out!
We have a zen space in the basement; feel free to bring your yoga mat and breathe!
After a bike ride to work or a lunchtime run, you can take a refreshing shower before going back to work! The welcome desk even provides shower packs with soap and shampoo. All you need is a towel
Dress Code
You may be wondering if there's a dress code at OpenClassrooms. There isn't. Come as you are.