What's the classic mentor workflow? There are a few tools you'll need to know in order to become a mentor.
The Mentor Profile on OpenClassrooms
Sign in to access the mentor interface by accessing the drop down menu in the upper right hand corner and selecting "Mentorship dashboard":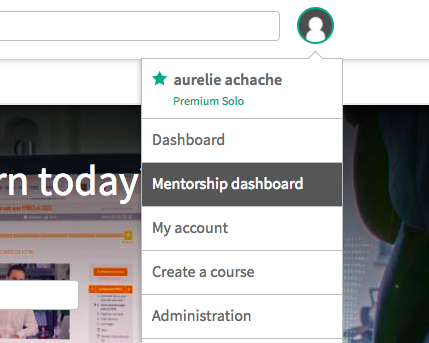 On the next page, you can find information about your planned mentoring sessions (obviously, you won't have any when you first start).
Click on "Edit" to change information in your profile:

Fill out the following information :
How many students can you mentor? For example, if you have 10 slots available to mentor each week, in theory you can mentor ten students.

Keeping track of your availability? If you have decided you can mentor a maximum of 10 students, and you already have 9 students signed up, then the system will automatically update your availability.

Would you like to mentor student with with disabilities? In this case, it's recommended that you have experience, and that you should be prepared to change your methodology to accommodate students who are blind, deaf, hard of hearing, etc.

For which projects are you capable of offering support? Indicate the names of all the projects for which you think you are qualified to mentor.
Once these fields are filled in, we can then assign you your first student. They will then appear directly in your mentor profile.
Receive and manage my students:
You will have access to your student's dashboard by clicking on their name, their course and the path they are currently following.

Via this dashboard you can make an schedule a session time with your student.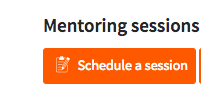 You can see your upcoming sessions, the history of all your sessions and any session that has no action. It is obligatory to assign a status to all sessions.

You will then complete and give a status to the current session or a session that has just ended. After each session, you are required to write a note on the progress of the student (objectives achieved or not, objectives for the following week, particular obstacles, additional information ...) These notes allow you to follow the progress of the student, so please be thorough.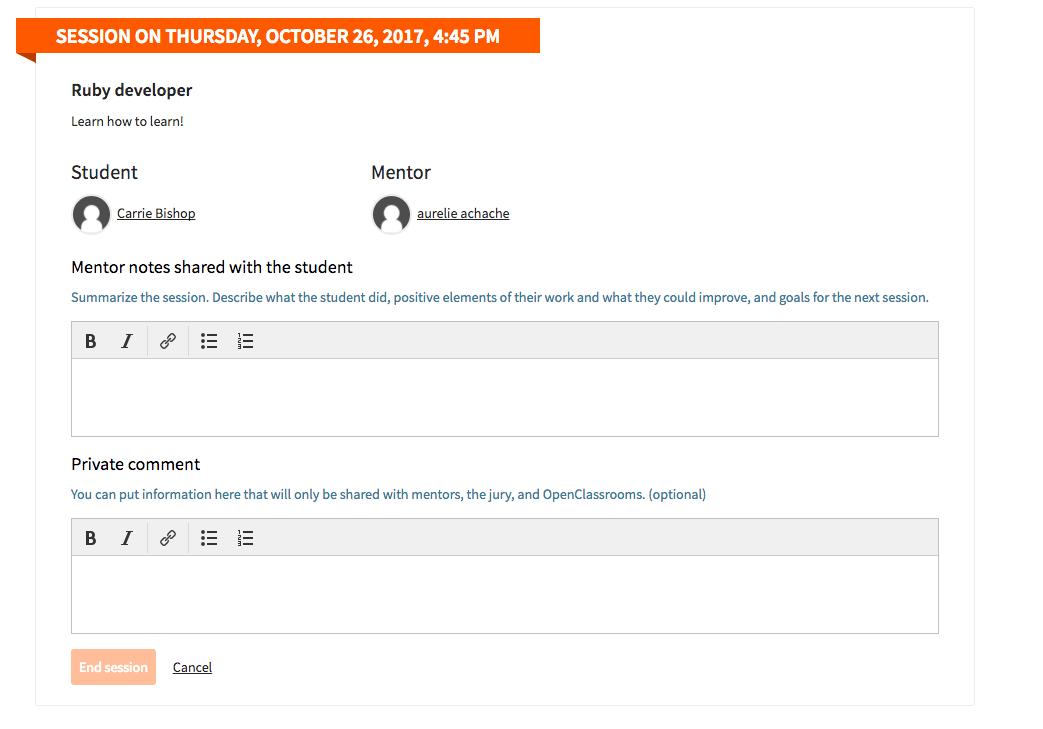 Once your report is written, you need to click on "end the session". This action will complete your session and give it the status of "complete". Here's what the session will look like: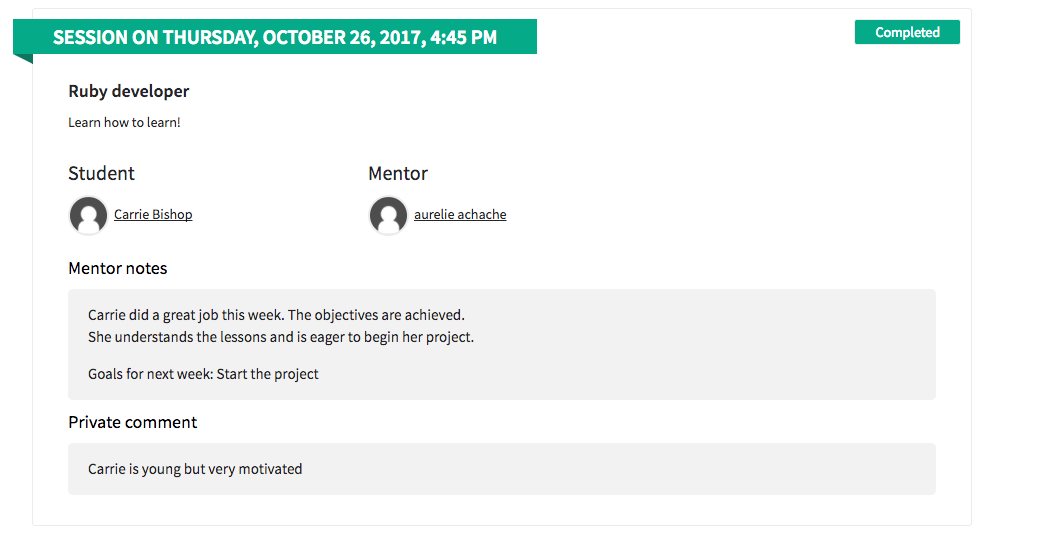 Workplace: Mentor & student communities
We use Workplace, a version of Facebook for schools and businesses for students and mentors to talk amongst themselves in public groups, and mentors have their own private groups as well.
This space is available here: https://openclassrooms.facebook.com
You'll receive an invitation to sign up, once you have been activated.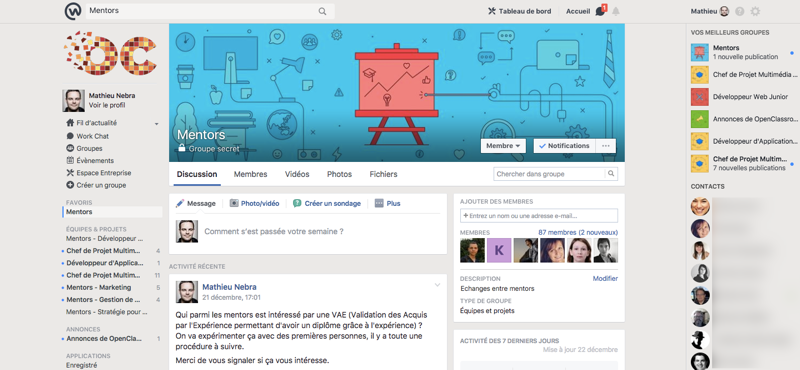 You can use Workplace to communicate with your students, chat with them, and even do your video call sessions if you like. We'll send you an invitation via the email address you've given us.
Transfer
When you know you have a student who will need to change mentors (let us know at least 2 weeks before the end of a project), contact directly hello.mentors@openclassrooms.com.
A student should always have a mentor and weekly sessions. It's very important for their learning. This means a student stays with you until another mentor officially takes them on.
Project presentations
When your students start a project, you should figure out a date when they'll perform what's called a project presentation, which will be conducted by another mentor (not you!
) This should happen even as early as the first or second mentoring session, and you should take into account a student's pace and level. This lets students have a clearer idea of what they need to do and when. Try and set as certain of a date as possible!
It's crucial that you prepare your students for this presentation. Often, presentations stress students out. You'll want to make sure your student is prepared as much as possible for the presentation, which will automatically help them feel more relaxed.
What's a presentation like?
It's a sort of combined interview and exam that takes place over video call with the assessor.

Presentations last around 30 minutes and must be recorded because they are given to the jury at the end of the student's path.


This means students should behave as professionally as possible.

Both the mentor and the student should be in well-lit areas on good internet connections with the image quality as high as possible. Consider using a good microphone as well, like your headphone microphone instead of the built-in microphone on your computer.
The project presentation allows students to come face-to-face with their work and really analyze how they did. Nonetheless, despite the pressure, don't let your student internalize a feeling of doom or fear of failure. We have one saying at OpenClassrooms: "It's OK to fail" 👍 !
The presentation date shouldn't be changed. In the professional world, it's important to respect deadlines, so the earlier the students learn this, the better.
If your student passes their presentation, congratulations! That's great. 🎉
If your student doesn't pass their presentation, check with the assessor why. The student might have some adjustments to make to the project. They'll simply redo the presentation with that same second mentor when they're ready.