Billing for your mentoring sessions
The end of the month is approaching; you have been working hard mentoring students all month! Now it's time to get paid. 😎
To guide you we have summarize the information you need in these articles :
How to make sure the student is on the right project?
It's very simple: you have to go to their dashboard, and see if the project they are working on is being reported as "in progress". Students must not be working on 2 projects at the same time.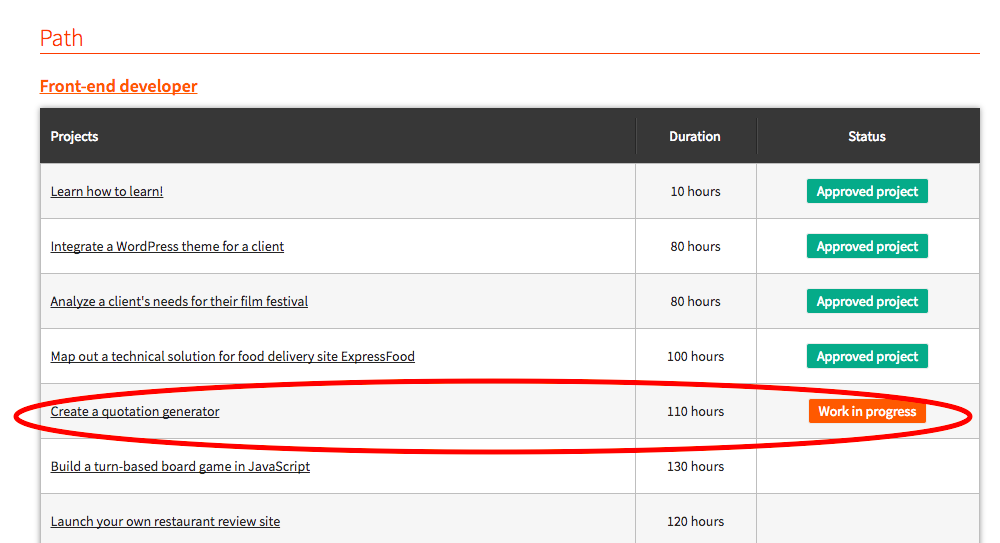 If the project "Work in progress" is not the right one, you must position the student on the project on which you are mentoring. For that, it is enough to enter the followed project then select "follow this project":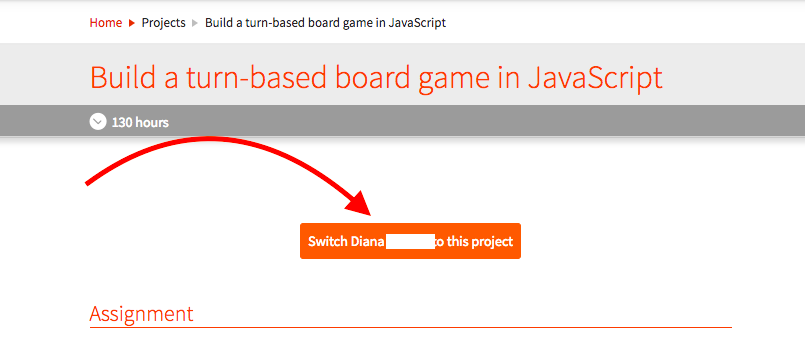 The best is to check before the beginning of each session because you are paid the level of expertise associated with the project on which the student will be at the time of the session.
Complete the session in your dashboard
At the end of any session, go to your dashboard and fill in the status of the session. This must be done the same day of the session. Otherwise, the session may not be reflected in your monthly statement.
Go to the session that has just taken place, the corresponding session will be in the tab "To completed".

To complete the session you just have to open it, write a report to share with the student and then validate this session. The session will then have the complete status and it will be fully accounted for.
In case of no-show from the student:
You will need to cancel the session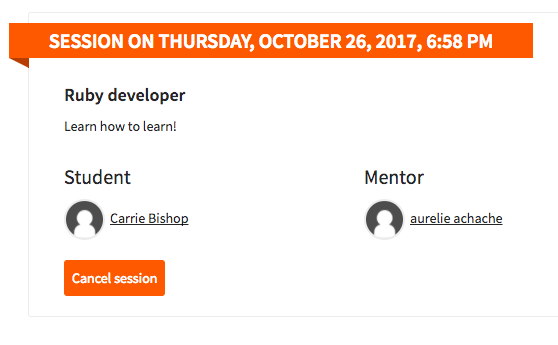 Then you will need to indicate why you are canceling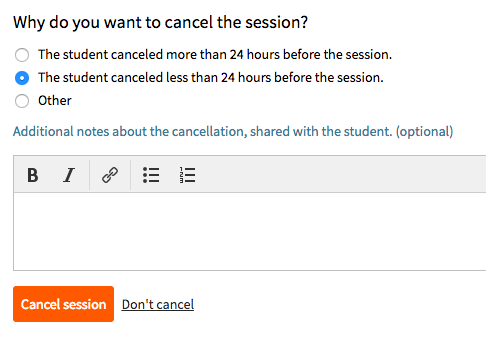 The session will be counted for you at 50% of the price of the session. It will have the status "Canceled late".
For a justified absence more than 24 hours in advance, you indicate "Canceled more than 24 hours in advance". You then resume an appointment with the student. The canceled session will not be counted, as you have rescheduled. You will find all your sessions with the status that you indicated in the history.