In fall 2017, Nikon launched promoted their new camera and all of the 32 photographers – despite geographic diversity – were men. Needless to say, the campaign received a lot of backlash. In the global, connected world we live in, and with all our seemingly boundless resources there's no excuse for exclusion. Imagine if all photography was represented this way – if you were a young girl, would it ever cross your mind that you could grow up to be a photographer?
Diversity, representation, and inclusion are important to keep in mind when building products and services to ensure that you're both designing for, and highlighting audiences, beyond what is familiar to you. Get inside the shoes of others and start understanding the world through their lens!
Another way to look at it is good design is inclusive design!
Diversity and inclusion matter
Thanks to technology, all the information we need is at our fingertips, and it is easy to live within our own bubble. As designers, it's important to look beyond what we know for inspiration and to create innovative solutions. Awareness is a good start.
AIGA, the professional association for design [in the U.S.], has taken on their own diversity and inclusion initiative to ensure they've created an inclusive environment that is open to the diverse voices who are active in their organization. This ensures that individuals feel respected and represented. For AIGA, diversity includes race, ethnicity, gender, sexual orientation, ability and disability, age, and other factors that shape creative perspectives and professional experiences. In addition to making a statement on the issue, AIGA has also compiled a list of more ways to get involved.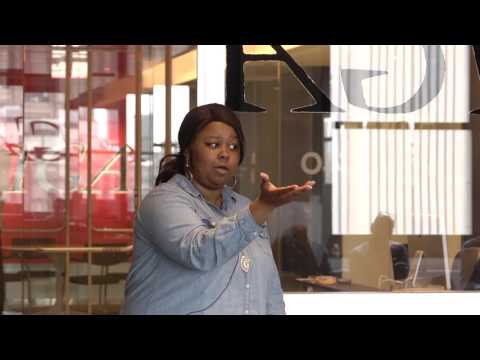 Major global companies are noticing the potential of diversity and inclusion. Airbnb created an research tool called Another Lens, for "conscientious creatives." It uses the guiding principles of balancing bias, considering the opposite, and embracing a growth mindset in order to create thoughtful, inclusive work. Each principle comes with a series of questions to shake-up design and ensure that designers are considering others, and different perspectives. It's not always outward facing, either. Airbnb also has a team of data scientists who have started to look at their own data in order to improve diversity at Airbnb.
People and places talking about diversity:
Don't complain, do something about it
One of the coolest things about working in the field of design is that if something you want to see in the world doesn't exist, you can create it yourself, or collaborate with others. Here are a few projects that embrace diversity.
If you have ideas, don't be afraid to start your own "side project" and see where it takes you. It can be as simple as using an existing platform like Tumblr, Instagram, or Wordpress to get going.