The first step in creating a graph or data visualization is to start with a data set. Your data should be credible or to have some level of authority. It's also crucial to think about your audience and the context with which your data will be shared.
Consider your audience
Depending on the size and richness of your data set, there may be multiple stories you can tell—some more interesting and engaging than others. Consider your audience whenever you are designing and creating data visualizations. Depending on the target audience, they may care about different things. For instance, if you're designing for the general public, the graphs will likely be different than if you're a scientist presenting information to a group of fellow scientists.
Your mission is to present data in a way that resonates with your audience. Determine your goals with any chart or graph. What is the most important information you want viewers to get out of it? How can you highlight that information? What will you title it to make what you are presenting clear and obvious?
Consider the context
You'll also want to consider how and where the the data will be presented. Is it for a printed report? A user dashboard? A smartwatch display? An online newspaper? To be shared on social media? The medium will influence the various design and graphic decisions you make along the way.
Determining your story and the audience makes it easier to decide how you will present the information. Will you present multiple pieces of data on the same graph? Or will your story have more impact if the information is presented on separate graphs that are viewed together? Are you interested in making comparisons or sharing change over time?
Work with the data
Not all data in a set may be relevant to supporting your story, so you need to be selective. Consider how to exclude irrelevant data without manipulating the story or leaving out an essential part of it.
It also helps to consider how you can work with data in manageable chunks. You may want to combine different, but similar sets of information as long as you clearly label what each represents. For instance, if you're looking at how long users have used your service, instead of trying to graph each year, you could regroup the information to be: less than one year, 1-2 years, 3-5 years, etc. With your team, you'll need to think critically about when and why you group information in certain ways.
Think critically about your content and context
Cole Nussbaumer Knaflic is the author of the book Storytelling with Data and the website storytellingwithdata.com about communicating effectively with data. She explores ways to use form and color in order to help direct users where to look.
She also reminds us that the story can help bring the data to life. Sometimes in order to do this, you need to put the data aside and ask your collaborators what they learned. Talking through the narrative can make it easier to determine which story you are looking to tell.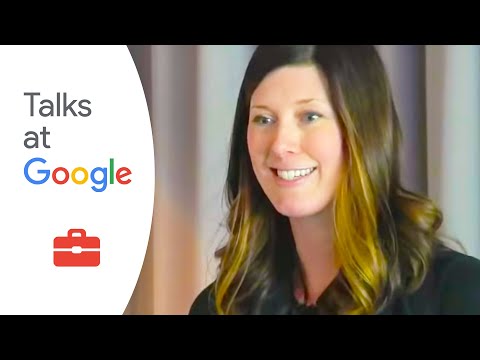 Cole Nussbaumer Knaflic: Storytelling with Data talk at Google is a valuable overview of how to visualize data with a critical eye. [The video is 53:14 min, but the first 30 minutes are the most important to watch.]
Cole Nussbaumer Knaflic believes that data should always spark the audience to action. There should be a compelling story to make the audience care.
Look to existing examples
In the field of UX, the Baymard Institute has conducted significant research on e-commerce. Their reports include research, data, and graphs about their findings.
The Nielsen Norman Group are leaders in all things UX. Read their articles to see how they approach data visualizations, which tends to be clean and simple. (Here's one on satisfaction vs. performance metrics.)
You may also want to look to data journalism for inspiration. The Guardian and The New York Times ("The Upshot" is their data-driven venture) are well-known for their impressive data visualizations. As they are often outsourced to freelancers, it is interesting to look for the artist or author credit. This can often lead you to discover more interesting work. Graphic Digital Agency, Add Two Digital, and Accurat are a few places whose work you may want to explore.
Let's recap!
Consider your audience and goals when determining what story you want to tell with your data.

Consider the context when determining how to share your data.

Look to existing examples for inspiration.