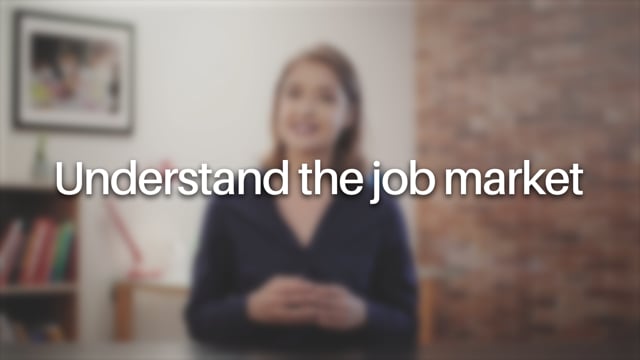 To build a solid career plan and find the job of your dreams, you will need to be part of the job market. Your plan can only be successful if the economy provides the jobs you're targeting and if your profile corresponds to the criteria associated with those jobs.
In a strong, dynamic job market, employment supply and demand is well balanced.
As societies evolve, new challenges in the economy arise. We can expect a multitude of new variables in the years ahead for a number of reasons outlined below.
Are you playing your cards right? Which cards do you have up your sleeve or are holding close to your chest? What are your ace cards? What are the 'wild cards' that will require all of your attention?
An economy-dependent market
According to information published by the Office for National Statistics (ONS), the UK population in 2016 was at its largest ever, at 65.6 million. In early 2018, there were 32.34 million people at work and 1.42 million unemployed job seekers.
Joblessness mainly affects young people, seniors and low-skilled workers. You should, therefore, be aware which activity sectors are affected, as they will provide few opportunities for employment and development.
Today, mainly due to the rise of the digital economy, jobs are changing rapidly: some are on the verge of disappearing while new ones are created every year. This trend is set to accelerate in the future.
Youth employment
Youth employment statistics look at people aged from 16 to 24 years. Indeed, students enrolled in full-time education are classified as economically active via their potential access to a part-time job, seasonal work or an internship.
In the UK in early 2018, there were 3.86 million youth in work (including 854,000 full-time students with part-time jobs), 531,000 unemployed youth (including 175,000 full-time students looking for part-time work) and 2.65 million economically inactive youth, most of whom (2 million) were full-time students.
The unemployment rate for 20- to 24-year-olds soared in the 1980s and has not fallen below 20% since 2010. Various governments have implemented measures to help integrate young people into the job market, such as internships, work/study programmes, state-aided employment contracts, etc. There are high hopes for apprenticeships, especially for those who are the least qualified. Unfortunately, a surplus of them does not lead to employment. One out of every three apprentice contracts is terminated during training.
Despite an increase in time spent in higher education, entry into the job market remains complicated. Several factors are working against young job seekers, including a lack of geographic mobility: very few change country or even region within the European Union.
Margot James, Minister for Digital and Creative Industries, stated: "We need to inspire the young people […] to look first at careers in tech, because jobs in tech are growing two and a half times faster than the rest of the economy".
The European dimension
The growth of the European community has also introduced some significant recruitment-related factors. For example, the Schengen area, which currently comprises 26 member states, provides workers with freedom of movement and allows its citizens to work a job offered anywhere in the European Union. Different salaries, diploma equivalences, ease of transport and the very diverse economic contexts of these 26 countries have paved the way for the development of intra-European mobility. Training levels are increasingly easy to compare, and salaries can be very attractive in some countries that need labour, such as Germany.
Paying attention to jobs available in other European countries will open up new opportunities to you. Add your foreign skills to those you've already assessed; even if English is widely spoken in the cities of Europe, a profile with two (or more!) spoken languages is a highly attractive one in the European market. Travel round Europe to find your bearings and compare job offers with similar ones in the UK!
Shortage occupations
Some professions - and not just in the high-tech sector - are struggling to find applicants.
Many jobs, especially managerial roles in the hotel and restaurant industry, are vacant.

Engineering is also a sought-after profession and is in high demand! Electronics, hydraulics, IT, construction and networks & telecommunication are just some of the job sectors that are suffering from a shortage of candidates and so offer many opportunities.

Increased life expectancy has created and will continue to create employment in the so-called silver economy: healthcare, leisure, nursing and support services for the elderly.

There will also be many job opportunities in sales & marketing, a sector that is open to those with a non-standard background and where character is just as important as qualifications.

The construction industry, which many consider to be a barometer of economic health, may also have difficulties finding workers, partly due to the strenuous work required.
The ball is in your court - do any of these sectors appeal to you?
Increased regional inequalities
The ease of finding a job can vary greatly from one region to the next, as outlined here in this national comparison between regions in the UK and comparison between London and the rest for the territory. On one hand, either companies aren't taking on staff or a region's job pool has all but dried up. On the other hand, opportunities emerge in some locations because few candidates are willing to work there. Inequality is on the rise. Nowadays, certain regions are more dynamic than others. These areas attract jobs, housing, education, transport, healthcare and cultural infrastructure, etc. Many people consider that these places reflect a high standard of living.
Of course, the City of London and Greater London areas account for much of the United Kingdom's economic activity. London accounts for 16.6% of all UK workforce jobs. It is home to the head offices of many large companies and to the infrastructure that facilitates national and international trade.
Other cities with significant employment opportunities include Cambridge, Guildford, Swindon and Oxford.
The growth of the digital economy can create a new paradigm by offering more and more online jobs; the only requirements are to have the requisite skills, a good internet connection and being able to visit the office regularly.
The job market is changing at an ever-faster pace
In the employment market, everything changes quickly and at different levels! All the faster as the global market is resulting in increasingly dynamic transformations; it no longer takes a decade for what happens in the USA, China or elsewhere to arrive in Europe!
Professions appear and disappear
First, professions are changing very fast. Some disappear, others appear.
The delocalisation and outsourcing of some sectors means they've virtually disappeared in France. For example, offshore call centres in Morocco, India or elsewhere.
Most digital jobs were non-existent 10 years ago, but they're now a significant source of employment in a fast-growing sector.
Digital technology is revolutionising working methods
Many professions have been transformed within the last few years by task automation; time is saved and productivity increases even if upgrading skills can be challenging in some low-skilled working environments. It's said that by 2030, 50% of all occupations will radically change or even disappear because of task automation.
Here are some examples of the jobs that will change with the arrival of robots: pharmacist, security agent, taxi driver, warehouse worker, doctor, surgeon, waiter, production line worker, teacher, etc.
Even recruitment agencies and HR departments are concerned; many software programs can already source and select job candidates.
We've seen that certain jobs such as insurance contract writing and some accounting and banking professions are disappearing.
In industry, it's labourers' jobs that have suffered most.
We're on the cusp of massive use of data and artificial intelligence. A fundamental revolution in the very organisation of work is underway.
Digital technology also makes remote work possible, thereby opening many regions and developing new ways of working. The concept of working from home is now standard in many companies, and has also led to a rise in the number of freelancers.
Young talents tend to be volatile and can be difficult to attract
Large companies no longer hold the appeal they once did!
Talented young people are more demanding about the quality of their working environment, management styles, flexible operating methods and work-life balance.
They are also more volatile, not hesitating to change jobs when they're bored or when their current lifestyle doesn't suit them.
Many are well-travelled, having worked or interned in companies on the other side of the world. They are willing to move abroad, although they often remain attached to their country and region of origin.
Permanent contracts are the 'holy grail'; in emerging digital companies, there may be many job offers that are somewhat less well-paid but nevertheless attractive because of the work experience they offer.
Several alternatives appeal to - often well-trained - young talents:
creating a start-up, often joining a co-working space or business incubator;

launching a micro-business to work collaboratively yet independently;

having 'portfolio careers', i.e. working several part-time jobs.
What interests them is learning, meeting, experimenting and adapting.
The start-up boom
Faced with hesitant or hyper-competitive companies that are often too demanding, digital natives (people born after the widespread adoption of digital technology, like the Internet and mobile devices) prefer to start their own business, surf the web, invent concepts that Generation Xers don't have the skills for and become CEOs or managing directors.
To obtain a permanent contract, young people increasingly must have held or experienced internships, work/study programme(s), fixed-term contract(s), even a micro-business. The increase in employment contracts is proportional to escalating job security and a decline in employers' willingness to commit long-term.
You can see why working in start-ups and being part of their creators' adventure appeals to those who want challenges and responsibilities, as well as the chance to put what they have learned into practice and grow with the company.
Today even highly-qualified professionals are leaving the corporate world and turning to new projects connected with manual occupations, making a new start and becoming bakers, beekeepers, woodworkers or plumbers.
Summary
The job market is the crossroads between job offers and job seekers.

Unemployment still affects large numbers of young people, despite the growth of schemes such as work/study programmes.

Opportunities exist in Europe as well as in some shortage occupations where potential candidates are highly sought after.

Regional disparities are increasing; large cities where people 'live well' centralise the most employment and infrastructure.

The job market is transforming at an accelerated rate; the digital economy, robotics and company relocations are causing many professions to disappear and new ones to be created.

Large companies find it increasingly difficult to recruit and retain young talent.

The start-up boom has generated a unique job market that should be explored!
The job market is constantly changing, becoming more and more dynamic and globalised. You will need to be alert, identify emerging sectors and study the trends, job offers and salaries of the market sector that interest you.
Job supply and demand may differ from one region, profession or sector to the next and can be difficult to navigate. It's up to you to make the choices that fit your personal ambitions. Sometimes you will have to make decisions, set interim goals to gain experience, save up and develop skills that will allow you to land the job of your dreams!