Ever wanted to be more creative? If so, this course is the perfect starting point.
From financial planning to garden design, home decoration to meal planning, you already draw on your creativity to help you problem-solve almost every day.
But how can you do this more effectively at work?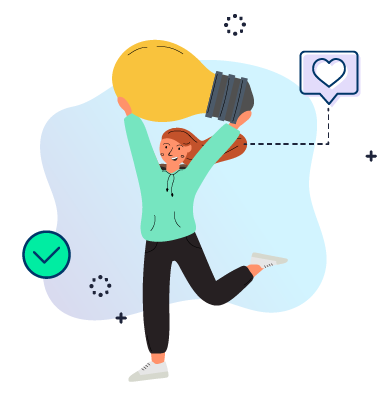 This course will guide you through a self-assessment of your current creativity to discover your strengths and weaknesses. Then, through a range of practical exercises, you'll learn how to generate ideas using divergent thinking and select the best ones using convergent thinking.
You'll also apply these skills to real problems at work, nurture your creative mind; discover ways of building confidence when sharing your ideas, and pick up invaluable techniques to help you work creatively with others.
Ready to start? Then sign up now!

Meet Your Teachers

Patsy Isles designed and developed the content of this course. She is an editor, writer, and media trainer with a demonstrated history of work in some of the largest book and magazine companies in the industry. Patsy has also developed several OpenClassrooms courses for working as a freelance and digital professional.

Anne Ditmeyer will guide you through the course via the chapter videos. She is an educator, creative consultant, and coach. As a creative connector, Anne pulls from her background in anthropology, graphic design, design thinking, UX design, storytelling, global communications, and creativity. Putting people at the center of the creative process is at the heart of all her work. She developed the UX Designer path and courses for OpenClassrooms. Her work as an educator and workshop facilitator traverses in person and online worlds, working with a wide range of clients. You can find more of her work at anneditmeyer.com and @pretavoyager.