Discover Some Everyday Applications of Artificial Intelligence

In this first chapter, we'll answer the question, "what is artificial intelligence?" We'll begin with a brief overview based on examples from everyday life. To see AI solutions already in place, follow us over a typical day!
8:00 a.m.: Breakfast Time
It is 8:00 in the morning. You make a fresh cup of coffee and sit down at the breakfast table. You take out your smartphone, click on your favorite social media application, such as Facebook, Instagram, LinkedIn, or Twitter, and start scrolling through your newsfeed to see what's happening in the world and what's being posted by fellow members.
Articles, videos, posts by people in your social network, and even ads are compiled and displayed based on numerous parameters such as your location, who you follow, and previously liked posts, to name a few. Meaning that you don't see fixed content when you scroll through your newsfeed; it's been curated for you.
8:45 a.m.: Off to Work
Heading to work using your usual mode of transport, you open a music app, perhaps Spotify or Apple Music. With one click, you see dozens of recommendations for songs and podcasts!
For example, you might see "Discover Weekly," a selection of new titles brought to you each Monday by Spotify. In developing this playlist, Spotify uses an AI program to analyze what you, and others with similar tastes, have been listening to lately.
9:30 a.m.: Answer your emails
You open your email inbox and deal with your messages one by one. You've just started replying to your manager, Annie, when your email software suggests the next part of your text in pale gray. "Hi, Annie, I hope you're doing well."
Feeling a little uninspired, you can tell the chatbot: "Write a reply to Annie in a friendly tone—tell her I'll finish the work she's mentioning by this evening." The chatbot instantly suggests a reply in your desired tone, so you send it off.
12:30 p.m.: Lunch Time
You break for lunch with a few co-workers, one of whom suggests that you try a little restaurant that's just opened down the street. Your main dish arrives, and it looks mouthwatering! You take a photo to show your colleagues back at work.
You also take a group photo at the restaurant and post it on social media. When you publish it, the platform suggests tags for those in the photo.
1:45 p.m.: LinkedIn Account Check-In
Each day, you take a few moments to check your LinkedIn account. This handy application keeps you up to date on the activities of your professional network. Are you job-hunting? Your LinkedIn network can recommend specific job listings.
6:00 p.m.: Heading Home
Time to head home! If you drive home, you no doubt rely on applications such as Google Maps or Waze. These tools provide real-time traffic updates. Even better, they now forecast delays for public transportation users (train or bus times, for example).
7:00 p.m.: A Bit of Shopping
You decide to treat yourself with some shopping on your favorite e-commerce website such as Amazon, Jumia, or Kijiji. All of these use AI to improve your shopping experience.
What is Artificial Intelligence?

By now you probably realize that AI is everywhere, showing up in various forms throughout your daily life.
But how is it defined? What is AI?
Here are some key dates in the development of AI.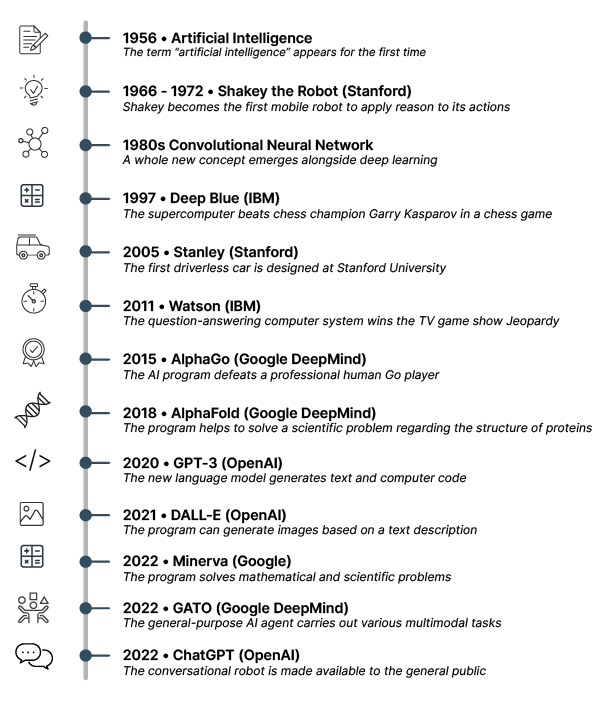 How Will AI Continue to Impact Your Daily Life?

There will be more and more uses for artificial intelligence in daily life. Here are two examples that may seem incredible now, but that could become commonplace within just a few years.
Home Appliances Operated by Voice Command
These days more and more people are controlling their home appliances by voice command, using, for example, voice-activated smart speakers or digital assistants such as Alexa or Google Nest.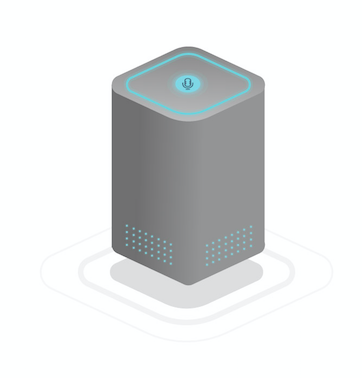 New features are continually being added to these smart speakers. Before long, you will be interacting by voice with a broad range of devices, from TV sets to car dashboards—even coffee machines. You could say that they are becoming more and more like digital assistants!
Self-Driving Vehicles
Remarkable technological advances will also make their way into the transportation sector. For example, taxis and ride-sharing services have been reinvented by companies such as Uber and Lyft, which use AI to help drivers find the most cost-effective route for a set of stops.
AI is also behind the development of autonomous vehicles, which promise to revolutionize the transportation world.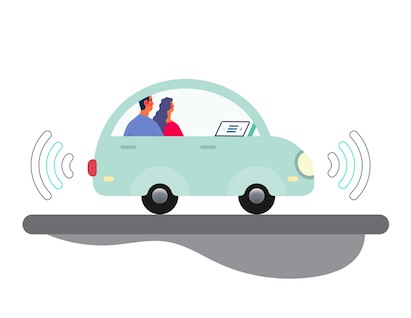 Self-driving cars, equipped with sensors and a powerful computer, can navigate busy streets all on their own. These autonomous vehicles will be available to chauffeur you around in the not-so-distant future. Freed from the need to drive, you'll be able to spend your commute reading or checking email. But the benefits of self-driving cars go beyond the personal; they will also result in streamlined traffic flow and fewer accidents.
Let's Recap!
Artificial intelligence is already omnipresent in daily life, in social media feeds, route mapping apps, music and video streaming services, and more.

AI can be defined as "any information technology capable of solving complex problems that would normally be attributed to humans and animals."

AI still has a lot to offer, and many more AI applications will emerge in the coming years.
You have learned about some of the current and future uses of artificial intelligence in everyday life and now know what the term covers. In the next section, you will learn other terms often associated with AI.