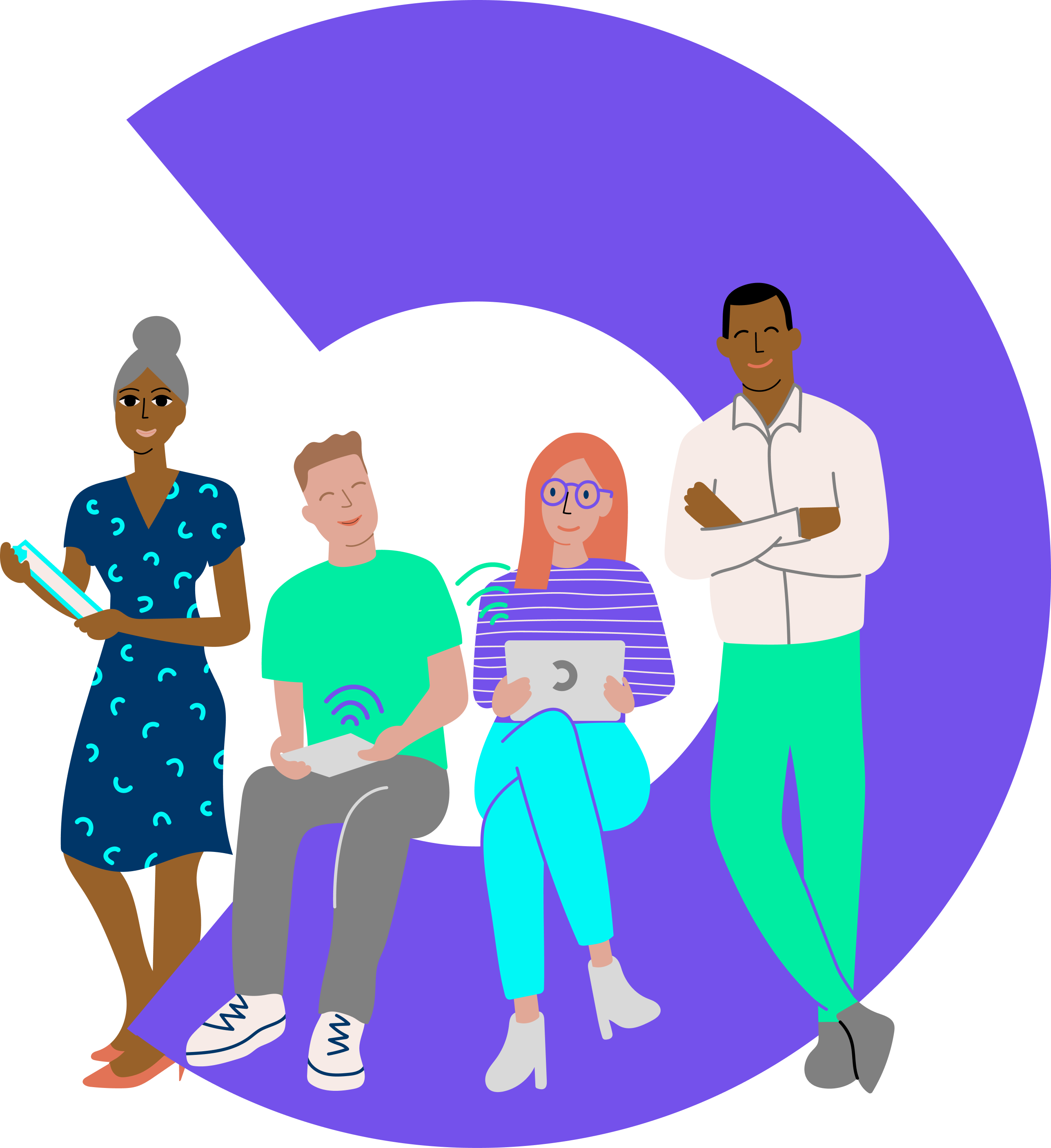 OpenClassrooms' mission is to "make education accessible" everywhere and for all. Accessibility for people with disabilities is therefore naturally one of our biggest concerns. OpenClassrooms' developers, designers, testers, and quality control managers work every day to improve the accessibility of the OpenClassrooms website. This involves making it easy to find using search engines and easy to navigate, but also making sure it can be used by all types of learners, including those with disabilities.
Over the past five years, we have implemented practical measures to align with market standards and have achieved an AA grade for our website (almost the highest standard possible on the Internet – we are working towards the maximum of AAA).

Much work has been done on the website to provide our users with the best experience possible. With regard to UX and UI, the whole color scheme has been changed from shades of orange to shades of dark purple, dark blue, turquoise, and light green, which provide more contrast and improve the readability of our web pages. The web pages have been optimized to work with a keyboard (for users with hand mobility issues, or for personal preference), and simplified by removing scroll animations which could be unsettling for some people. In-depth SEO work has also been carried out, and is still ongoing, to ensure that the website ranks high in search engine results. Also, all our videos have been subtitled so that they can be viewed in public even without sound. The aim of all this is to provide a pleasant user experience.
In addition to this are the accessibility requirements for people with disabilities, which as an inclusive training center by design, we care about deeply. OpenClassrooms offers every student with a disability the opportunity to directly contact the dedicated team, especially the disability coordinator, through messaging via oc.cm/contact or by phone at 01.80.88.80.30. The coordinator will work with the student to analyze their needs regarding educational accommodations even before the admission process. Once admitted, a dedicated mentor and a specialized educational advisor will be assigned to the student, both experienced in handling disabilities.. As for the platform itself, the work done on SEO structure is important in helping screen readers to guide visually impaired and blind people around the website. For hearing impaired or deaf people, subtitling the videos makes this content accessible. We have also established a best practice using icons and text instead of colors in our educational products, so as not to place people with color blindness at a disadvantage. Finally, removing automatic scroll animations has made the pages more comfortable to use for people with hyperactivity and young audiences, who are particularly sensitive to on-screen movement. On a general note, we always consider feedback from people with disabilities, in order to constantly improve our website and provide them with an excellent experience.
To regularly improve the experience our website provides, the quality team ensures constant compliance with the WGAC 2.0 standard by carrying out tests on all of our new developments.