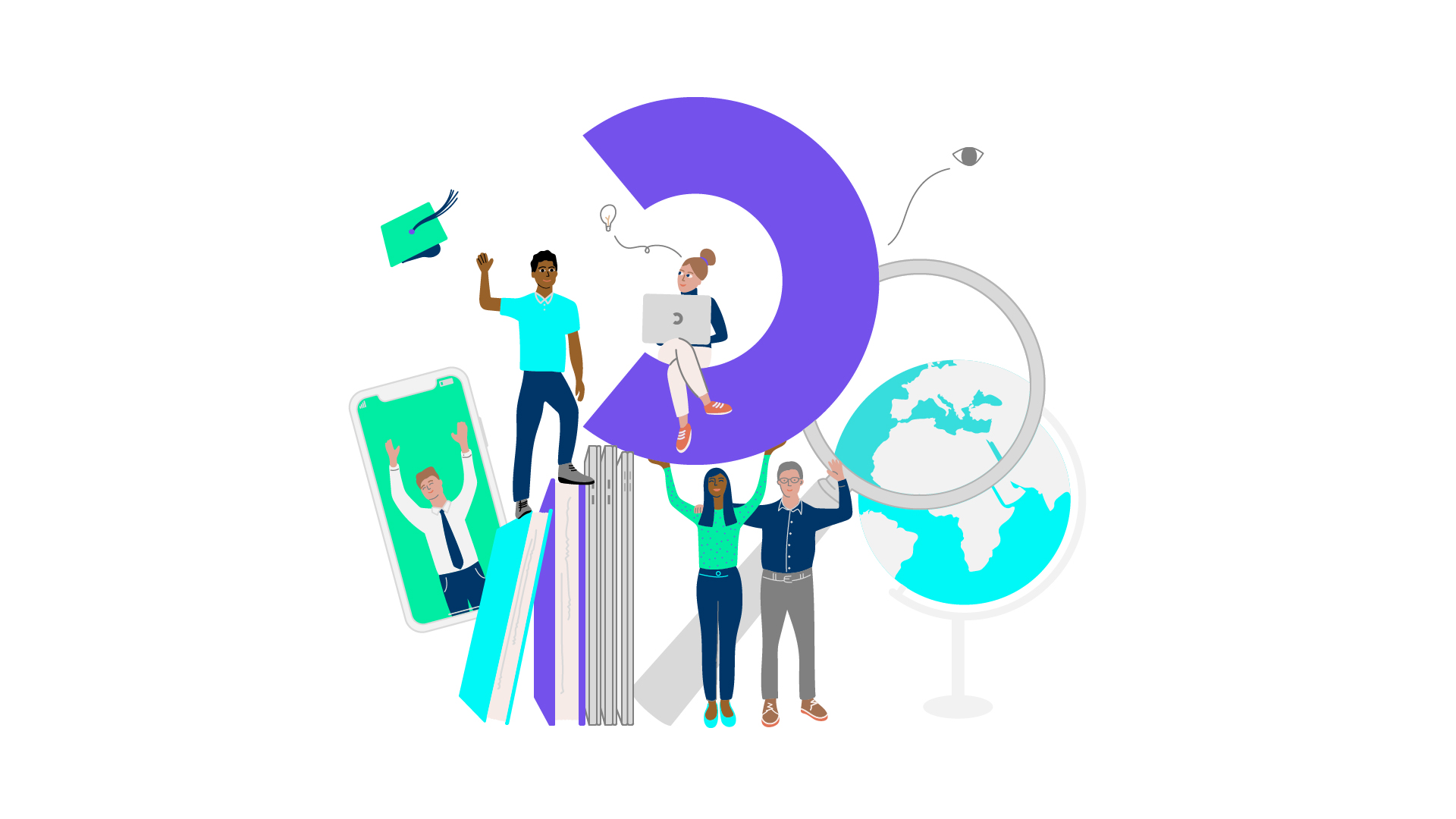 Educate and train, despite the health crisis
OpenClassrooms, creating solutions to enable academic continuity
Following the closure of educational institutions, one of the key issues is to allow, as far as possible, all students to continue to learn and to acquire skills. Monitoring and validation of students' progress must also continue.
With this in mind, OpenClassrooms is making available to higher education institutions and professional training organizations, both public and private:
Its catalog of hundreds of online courses, created to promote the acquisition of knowledge.

The free use of SPARK licenses, giving access to tools that allow precise and continuous control and monitoring of skill acquisition.
Our courses focus on:
Digital skills: web development, data, management, and UX design etc.

Human resources, marketing, accounting and management etc.

Soft skills: time management, working in teams, communicating with digital tools etc.
OpenClassrooms is also offering to train teachers and tutors to use OpenClassrooms' tools for monitoring and overseeing knowledge and skill acquisition. Over the next few weeks, the OpenClassrooms team will host a series of online seminars aimed at education professionals.

How to activate OpenClassrooms' academic continuity scheme:
Fill out this online form.

Our team will contact you to analyze and understand your request, and then invite you to an online introductory seminar.

Give

your students access to OpenClassrooms courses and follow their progress via educational monitoring dashboards.
Questions
Who is eligible for the scheme?
All higher education establishments, public or private, apprenticeship training centers, universities, IUTs and training organizations.
How long will the scheme last?
Free access to OpenClassrooms
SPARK
licenses is available for 3 months
from Monday 16 March, 2020.
The scheme is likely to be extended beyond this date depending on the development of the health emergency.
Is the offer valid worldwide?
The offer is available in all countries where the health emergency necessitates the closure of educational establishments.
Is it possible to register independently as a student, apprentice or trainee?
No. The system is designed to ensure continuity of teaching and to offer monitoring and control tools to teachers and tutors. All OpenClassrooms courses are free, and therefore accessible to anyone with an Internet connection.
OpenClassrooms courses are all free, what is the purpose of this offer?
The scheme is designed to ensure the continuity of instruction, and to offer monitoring and control tools to teachers and tutors: pedagogical monitoring dashboards, support from OpenClassrooms teams etc. SPARK is usually a paid OpenClassrooms product.
Where can I find a list of OpenClassroom courses?
The list of our courses is available here. We recommend this selection of courses: