Salesforce Developer
Prepare to certify as a Salesforce Platform Developer and bring custom cloud-based solutions to the world.
At your pace
~ 12 months
Personal
mentor
Job guarantee
in 6 months
Bachelor's-level diploma
12 hands-on projects
OpenClassrooms and Salesforce have partnered to offer training for a career in Salesforce development.
OpenClassrooms is a global online education-to-employment platform, designed to teach the skills needed for the most in-demand jobs. Our Salesforce developer training is a one-year bachelor-level diploma in web development, which you can complete entirely online with the support of a dedicated mentor.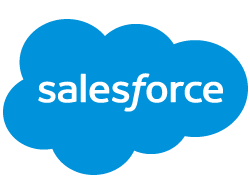 What is Salesforce?
Salesforce is a cloud-based software company whose main product is a Customer Relationship Management (CRM) system. You can become a Salesforce Developer and work as a freelancer or employee with one of the more than 150,000 companies around the world that use Salesforce software, or you could become employed directly by Salesforce, named by Fortune Magazine as one of the top 10 companies to work for in the world.
In fact, there is a vast and growing need for developers who work on the Salesforce platform. Becoming a Salesforce-certified developer puts you high in-demand.
Salesforce certification
At OpenClassrooms, all of our training courses are designed to get you into the job market. But our Salesforce Developer training is unique because we've designed it in partnership with Salesforce to prepare you to pass the official Salesforce examination required of developers who want to work on Salesforce software: The Salesforce Platform Developer I Certification.
What if I decide later that I want to be a different type of developer?
That's a big advantage of training to become a Salesforce Developer with OpenClassrooms: you'll gain the skills and build a professional portfolio required of all entry-level web developers, in addition to the skills specific to a career as a Salesforce Developer. You'll get experience with front-end projects using HTML, CSS, JavaScript, and Lightning, as well as back-end projects using Java and Apex. And at every step of the way, you'll learn to apply your new skills to Salesforce.
What will I do as a Salesforce Developer?
A Salesforce Developer specializes in using the Lightning and Apex programming languages to design and implement solutions within the context of the Salesforce platform. A Salesforce Developer may be in charge of:
creating customized applications and improving existing ones
designing technical architecture and building or optimizing a database
analyzing customer needs and advocating for suitable technical solutions
writing technical and functional documentation
automating business tasks
keeping up with changes in Salesforce tools and software products
How much will I earn?
Working as a Salesforce Developer can be a lucrative career with many prospects opening up as you continue to rack up valuable experience. Here is what you can expect to earn:
Average in the US: $125,000
Average in the UK: £60,000
What are my job prospects?
This path can prepare you for the following jobs:
Salesforce Developer
Salesforce CRM Developer
Salesforce Administrator
Java Developer
Back-end Developer
After a few years of experience, you can advance from a regular developer position to that of lead developer, architect, chief technical officer, or consultant - increasing your earning power along the way.
Who is eligible to enroll?
The following prerequisites are expected:
A high school diploma / GCSE level
A good level of English (for non-native speakers, a CEFR level of B2, an IELTS band score of 6.5, or a TOEFL score of 80 is recommended)
Access to a computer (PC or Mac), headphones, a webcam
Internet access
What will I learn?
The skills of a Salesforce Administrator:

Stay up to date with Salesforce innovations
Use a CRM system to improve business efficiency
Propose solutions adapted to Salesforce customer needs

The skills of a web developer:

Build applications using HTML, CSS, JavaScript, and Java
Apply testing and debugging practices
Ensure the security of a web application

The skills specific to a Salesforce Developer:

Problem-solve on the code-level of Salesforce software
Build and adapt apps on the Salesforce platform using Lightning and Apex
Deploy applications with Heroku
...and more!
How will I learn at OpenClassrooms?
Our educational method is unique. Learning is conducted fully online through a mix of videos, online reading, and projects a student would realistically face in a future role. OpenClassrooms embraces professional development.
Students that sign up for a diploma program are paired with experienced professionals in their field that serve as a dedicated mentor.
Projects
At OpenClassrooms, learning is project-driven because that's the fastest way to become operational. Projects offer hands-on experience so you can hit the ground running when you start your new job.
Mentorship
During your path, you will be assigned a mentor who will offer one-to-one support via weekly video conference sessions. This mentor will offer guidance on your projects, help define objectives and guide you until you reach the end of your program. Our mentors are dedicated professionals who are experts in their field and have experience in sharing their know-how with our students.
OpenClassrooms courses
At OpenClassrooms, courses are an optional resource to support you as you progress along the path of projects. The courses are created in collaboration with experts in the field and will train you for the skills needed to complete the projects.
Trailhead modules
Trailhead, the learning platform created by Salesforce, provides the resources you'll need to learn the skills specific to working as a developer with Salesforce software. You'll find a list of recommended Trailhead modules for most of the projects on the path. These, in addition to the recommended OpenClassrooms courses, will train you for completing the projects.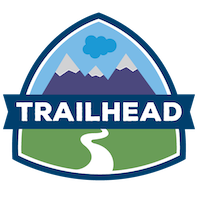 Your diploma
OpenClassrooms is an official private distance learning establishment registered with the Board of Education in Paris, France that grants its own diplomas as well as those of prestigious academic partners.
Upon completion of your studies and validation of your skills by an academic jury, you will earn a "Web developer (Développeur(euse) d'application)" bachelor's-level diploma, registered with the National Directory of Professional Certifications (RNCP).
This diploma is at level 6 on the EQF (European Qualifications Framework).
If you have questions about its equivalence in order to undertake further study, contact your university or master's program.
Your Job Guarantee
At OpenClassrooms we are committed to helping you find your ideal job. We promise.
By following the learning path "Salesforce Developer", you'll learn an exciting new profession with great career prospects.
What's more, you'll find a job within six months of graduating or we'll give you your money back!