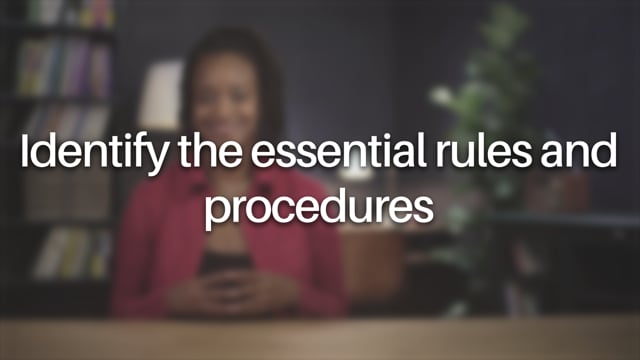 You might have heard the familiar saying, 'rules were meant to be broken'. However, this doesn't apply to the regulations and procedures you'll need follow before you can start trading. Some of these have to be carried out by law, others will give your business more respect or kudos.
Not all apply to every business, so it's important to understand what each is so you can identify the areas you'll need to bring yourself up to speed on, especially if becoming a freelancer involves a career change.
1. Apply for a license or permit
Some UK businesses need a license or permit before they can operate legally. For example, it's against the law to sell alcohol or tobacco or to practise medicine, without the appropriate license.
There are many other areas of work that need similar licences or permits. Here are a few examples:
Child care

Credit and financial services

Dog breeding

Ear piercing

Gambling
(eg a bookmaker, casino)

Goods haulage (HGV)

Import and export

Pet shop

Private coach
operator

Security guard

Sports coach
(eg football)

Tattoo parlour

Taxi driver

Selling food to the public
Not sure if you need one? Then use the HMRC licence finder. You'll see the following web page: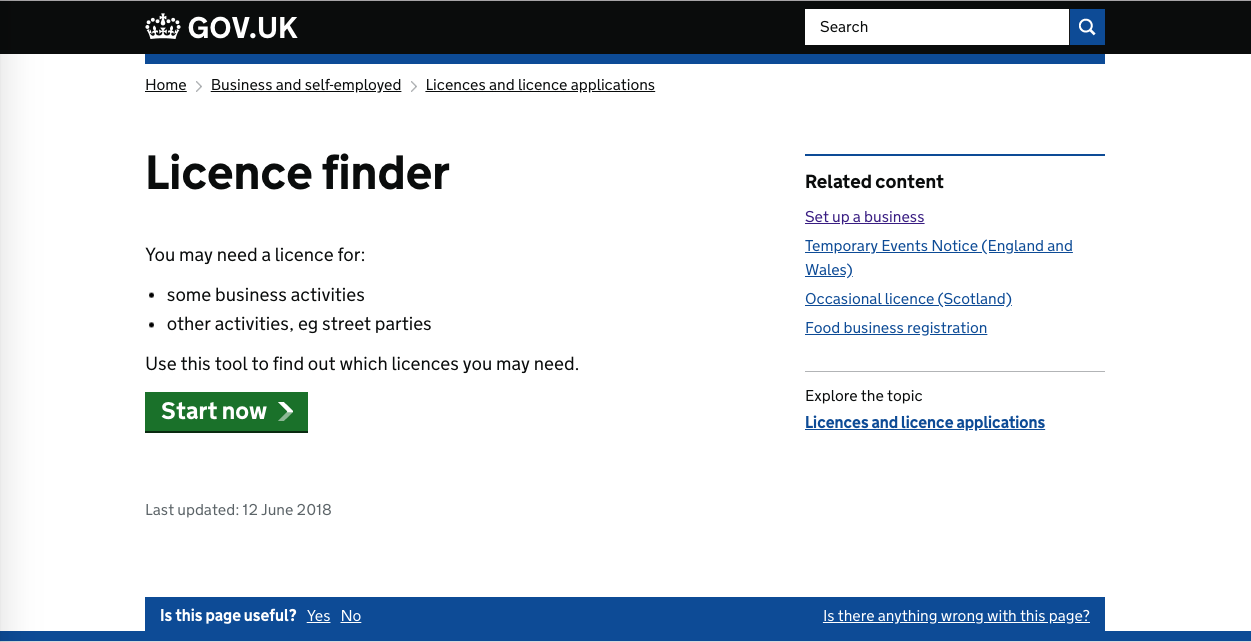 You'll be taken through a list of questions about your business and activities, and the site will identify what licences if any, you'll need.
2. Gain professional certification
Professional certification can help validate your ability in a particular area of work.
In some industries, it's either illegal to practise without professional certification of some kind (ie law), or forbidden (some areas of accountancy - if you're a member of a professional body such as ACCA for example).
However, in other areas of work professional certification will earn you more respect and kudos (human resources, project management, or IT for example) so is worth pursuing professional development to give your clients more confidence in your abilities.
Check this government-approved list of professional organisations as a starting point for your own research.
3. Do a DBS (Disclosure & Barring Service) check
If your business involves working with children or vulnerable adults (if you're planning to set up a childminding service, for example) you must be checked by the DBS. Formerly the Criminal Records Bureau (CRB), the DBS checks your criminal record for any evidence that you may be unsuitable to work with these groups. There are four levels:
Basic - reveals any cautions, reprimands, warnings or convictions

Standard - for positions of high responsibility such as accountancy or security

Enhanced - if your job involves teaching children or treating adults

Enhanced with Barred Lists - enhanced but also checks whether you've been barred from working with children or adults
If all you need is a basic check, you can now do this yourself online. It costs £25. For the more detailed checks, you'll have to get an organisation to do this on your behalf. These are called umbrella companies.
4. Buy or sell goods from abroad
A number of rules apply to your business if you:
Buy or sell goods within the EU

Buy or sell goods outside the EU

Sell online
It's still unclear how Brexit will affect this so see the gov.uk website for up-to-date guidance.
5. Gather, store and/or share personal information
You may have received tons of emails relating to this in the run-up to May 2018. That's because the General Data Protection Regulation, a European ruling that replaced the old Data Protection Law, came into force at the end of that month. It set new rules for gathering, storing or sharing the personal information of your clients/customers and how you inform them of this.
The ruling also introduced fines for companies found to be in breach of this. If your business depends on the storing or collection of data (such as with e-mail marketing mailing lists) you can check out the full 88-page GDPR regulation at the European Commission website. Or watch this three-minute overview in the video below.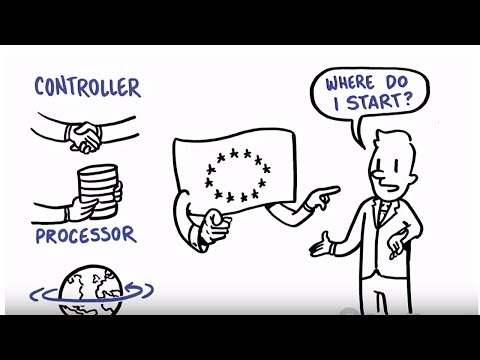 Now that you've identified the rules and procedures necessary for your business, it's time to start thinking about finance which we will cover in the next chapter.
Let's recap!