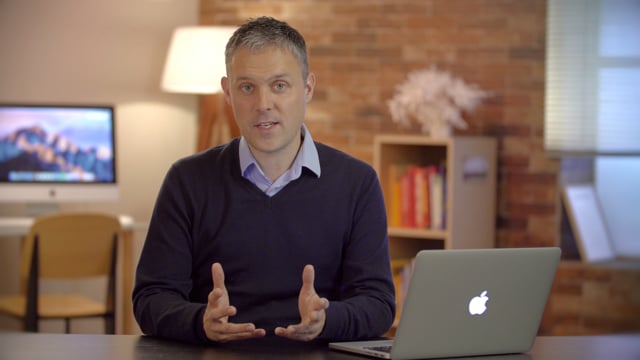 Customer development is the process of conducting interviews to determine the real problems potential customers face, the "jobs" they are trying to do, and their reactions to possible solutions.
In a typical customer development phase, product managers should speak to 10 to 20 potential customers. One of the more challenging aspects is finding actual people to interview, so let's discuss some practical strategies for how to find interviewees.
How to find people to interview
There are four helpful guidelines that you can use to find and conduct interviews with potential customers:
Start with your personal contacts

Keep it casual

Go to where they are

Run a landing page test
1. Start with your personal contacts
Let's take the example that you are thinking of building an app to help parents find babysitters. Your next step is to talk to some parents. Why not start by talking to some of your friends or relatives who use babysitters?
As long as you don't talk about your idea (and instead talk about their past decisions and actions), then it doesn't matter if they know you or not. These personal connections will likely give you a few minutes of their time because they know you.
Another possible way to find some parents to speak to is to post on social media asking something like "Any parents out there ever think it's hard to find a babysitter? How have you found a babysitter previously? Any ideas welcome!" By asking them to put forward a suggestion, people in your social network may give a one-line piece of advice, and you can reply asking for a 5-minute Skype or phone call. The important thing is to actually speak to them and not use the post as an actual interview!
2. Keep it casual
In his book, The Mom Test, Rob Fitzpatrick describes a situation where a guy starts talking to a girl in a coffee shop and then immediately asks her for a date. What is amusing is that they are already on a date, if you consider one to be where two people meet in a public place to share food or coffee and get know each other!
Next time you are at a party, and you know that you are looking for (say) parents to interview for your babysitting idea, you could do the following:
Ask each person you speak to if they have children

If so, display some genuine interest (what ages, grade in school, etc.)

Ask if finding a babysitter is challenging

Talk about the last time they found a babysitter
Boom! You have done an interview with a parent. And you didn't have to arrange something formal or ask them to take time out of their busy schedule. It was all done within ten minutes.
3. Go to where they are
Ask yourself the question, "If I were a target customer, where would I often go?"
For example, if your target customer is someone learning to drive, then they would be found at a driving school or a test center. If your target customer is a car salesman, they often go to car auctions. If your target customer is someone who eats organic food, they will often go to the organic food store.
If you go to where these customers are, then there is no shortage of people to interview, particularly if you keep it casual.
4. Run a landing page test
A landing page is a single web page that describes a service and provides a call-to-action (typically a button that says "Read More," "Buy Now," "Join mailing list," or "Sign up now"). It is easy to set up a landing page in less than a day without any coding knowledge.
A landing page test is where you create a landing page describing your product/service before it is actually available. By doing so, you can gauge if your description of the service resonates with customers. If a high percentage of people show interest by following the call-to-action (like submitting their email address), then this validates your assumption that customers want what is described on the landing page.
As well as being an excellent way to validate hypotheses, the landing page test gives you a list of people who have given you their contact details. By following up, you can start discussions with people who you already know display high interest in the product/service you are describing. Not only are these excellent people to interview, but they may become customers later when you have an actual product!
Let's recap!
To find people to interview:
Start with your personal contacts

Keep it casual

Go to where they are

Run a landing page test