Guerrilla testing is a term used to describe informal usability testing. It also can be known as "hallway testing" which is as simple as stopping someone (likely a co-worker) and asking them to test something out quickly. "Coffee shop testing" is another way to informally learn about how users interact with your product without having to spend a lot of time or energy recruiting participants.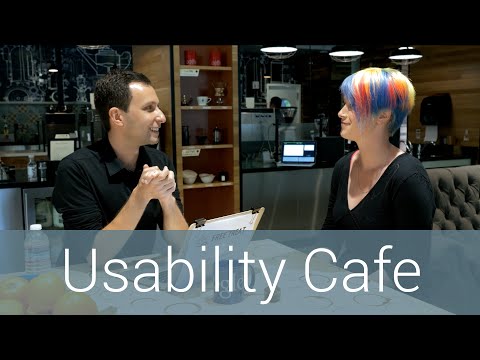 Google Developers share their set up for guerrilla testing at a coffee shop. [3:30 min]
Google says you'll find 85% of usability issues from talking to five users (Jakob Nielsen agrees). Steve Krug thinks talking to three users is enough. Quantity is less of the concern. Instead, you need to make sure you're regularly testing your product on users. If you can't get users into your office, go out and find some!
Some UX designers argue against coffee shop researching saying that you're not reaching you're ideal users. There are pros and cons to each style of research, so always consider limitations, and don't rely on one type of testing. Sometimes you may just need a quick second opinion, while other times you need to work with your direct target audience. You want to do whatever you can to get to know your users.
PROS
Quick turnaround time, when no time for user research

There will be people to talk to

May be relevant to product audience

Can cut straight to the chase with less formality
CONS
You're talking to strangers, and you don't know anything about them

The people you talk to may not be relevant to your target audience

Potentially lacks context or setting of what you're testing

People are busy, so you don't want to waste their time (shorter tests)
Testing products on users in an environment where they're typically found has the benefits of context (ethnography!). In addition to testing the product, you may pick up a few additional insights about user behaviors depending on the product. So if you're testing a productivity app for freelancers who work remotely, a coffee shop test may be exactly what you need! 😉 ☕️