Aligning your submission materials needs to be considered both in terms of content (how you present yourself, word choice, tone and voice, editing, etc.) as well as the visual style. Creating a logo or masthead for yourself can be a great way for people to realize that all the different materials you're submitting were all created by the same person.
Simple solutions are often the most effective. The key is ensuring you're consistent throughout your documents. This means everything from your website, to cover letter, résumé or CV, PDF portfolio, and business card. You want to look like a professional as much as you act like one! Remember that idea of "show, don't tell?" This chapter is going to give you lots of ideas on how to put your best foot forward when applying for a job, or trying to land a freelance client. You'll also be able to put your basic graphic design skills to use.
Résumé (CV) and cover letters
A typical job submission for a designer will include a cover letter, résumé or CV, and portfolio. These documents should all look like they were prepared by the same person (you). This can be accomplished by using the same logo for your name or masthead with all of your contact information. Another way to think of it is to create your own letterhead or stationery as a template in which you can present your work. (You'll also be able to use it for proposals, invoices, or any other similar documents.)
Both your cover letter and résumé should be one page. This not only helps respect the audience and their time, but it also just makes it something that someone actually wants to read. (You only have a few seconds to grab their attention). Create documents that won't put the person on the receiving end to sleep.

With a résumé, consider how you can present your experience, skills, and education in a succinct way. You can use bold headings, or put more space between sections to help break up the information for the viewer. Don't forget to include some white space as a page crowded with too much information is not very appealing or enticing to the reader.
You'll also want to look closer at the words you've used. Ask yourself: can I say the same thing with fewer words and still get the same point across? Is the language I'm using as clear as it could be? This can be a process of working between the layout, and copy, but the more you work through it, the stronger the end result will be. More isn't always better, so challenge yourself to write less and keep the text tight.
Make it personal (not something that is a boilerplate template that you send to every job you apply for). To do this, make sure you mention the company you're applying for. Instead of saying "I like the work you do," be more specific, "After attending your recent open house, I was really impressed to learn how your teams work together. I know with my background that I would bring that collaborative spirit." Did you notice what happened in this example? The applicant has managed to a) connect to the company proving they've done their homework (there happened to be an event, but this could be a talk you watched online or any number of things) b) shared an observation they picked up about the company which is flattering and c) connected their own work and style to the company to help connect the dot. It's easy to just write about yourself, but writing about the company will show that you've done your research about them. If you're a freelancer, consider how you can adapt a cover letter, but create your own pitch or proposal for the company.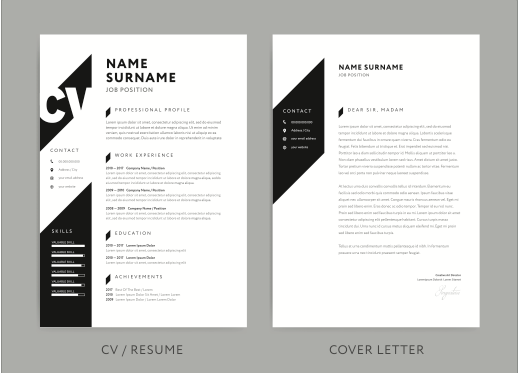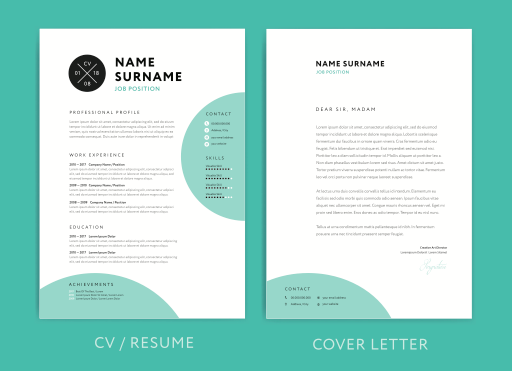 You always should have someone else review your work. Sometimes we're so close to it we miss obvious mistakes or don't ask certain questions. Whether it's your résumé, cover letter, portfolio, case studies, or website text, it always pays to have another set of eyes look over your work. You may want structural or organizational feedback, but you could also ask someone to check your copy. Spell check is great (use it!), but nothing beats human feedback.
Business cards
In the digital world we live in, often it feels like people are exchanging social media handles rather than actual business cards. Business cards may feel a bit "old school," but at the same time, they're a great way to leave the person you meet with something tangible to remember you by. Rather than a boring, typical business card consider how you can make it memorable and reflect your personality.
If you design a super awesome business card, it may become something talked about and shared with others. "Super awesome" can still involve the personal branding you've created for yourself, but you may want to consider the format or shape of the card, as well as paper choice. Making it something people like to hold, touch, and look at is always a good thing.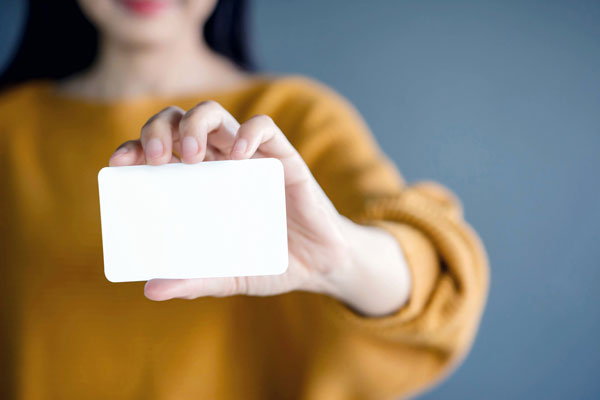 Moo and Vista Print are two places where you can easily have business cards made online. Make sure you look at the dimensions they offer before you start designing, otherwise, what you create won't fit or print right. You can always do something custom if you go to a professional printer. Business cards get cheaper the more you print, but sometimes you really don't want 2000 business cards sitting around collecting dust, and you'll likely want to redesign it before then.
The information you include on your business card is up to you, but typically you'll want your name presented in the same style and type of your other documents, and contact info: website, email, phone number, address (optional). You also will probably want to include a job title or role. You could say "designer" or "UX/UI designer" or something you feel best describes the work you do and the kind of work you want to get hired for.
A freelancer is more likely to make their own business card, but even if you have a full-time job, it can be nice to have your own as you meet people at industry events. In the past, an employer would provide everyone in the office with a business card to match their branding system, but increasingly this is rare. Not everyone in the office is public facing, so you're more likely to have a company business card if you're regularly getting out of the office and meeting with other clients.
When designing a business card, you may want to come up with three different variations and layout designs. Show them to your friends to get feedback and find out which one they like best. You may want to run them by both designers and non-designers to see what the response is.
Building a consistent brand and voice for your submission materials is a great way to help you stand out from the competition. Through simple design choices, you can impress and delight the viewer (a term often used when UX designers talk about designing experiences). There are lots of ways you can consider your personal brand, which may also include creating a postcard, brochure, 1-pager, or another kind of swag. Even an Instagram account can be part of your brand. Be memorable and stand out from the competition.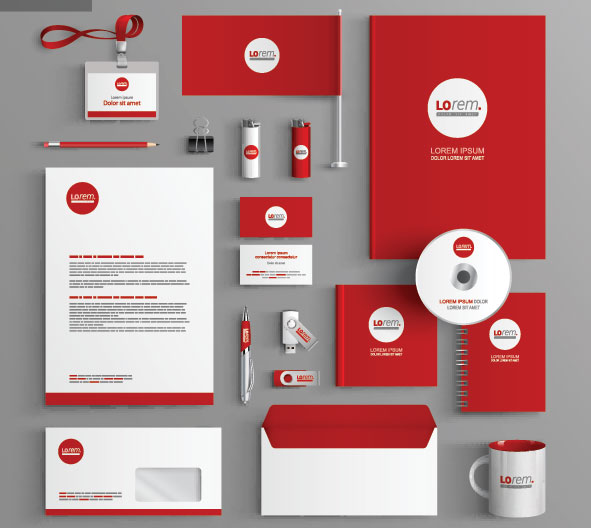 Let's recap!
Use consistent branding across your projects. It will add professionalism, and visually connect all of your work.

Be consistent and accessible with the language you use.

Consider how traditional marketing tools like a business card can be memorable and inspire people to work with you.