I'm going to ask you to finish the course in the most active way, by re-explaining each remaining chapter orally and in writing:
to somebody

to something

or to yourself
Also, for each of your study subjects, imagine at least one new active form of training. You could, for example, take your most passive action and boost it.
Next, test it and give feedback on the forum.
A Summary of Active Learning
To encourage active learning, use as many of your senses at once as you can, engaging in activities that are as relevant and, thus, as engaging as possible.
Remember that according to the eminent American researcher Edgar Dale, we find that: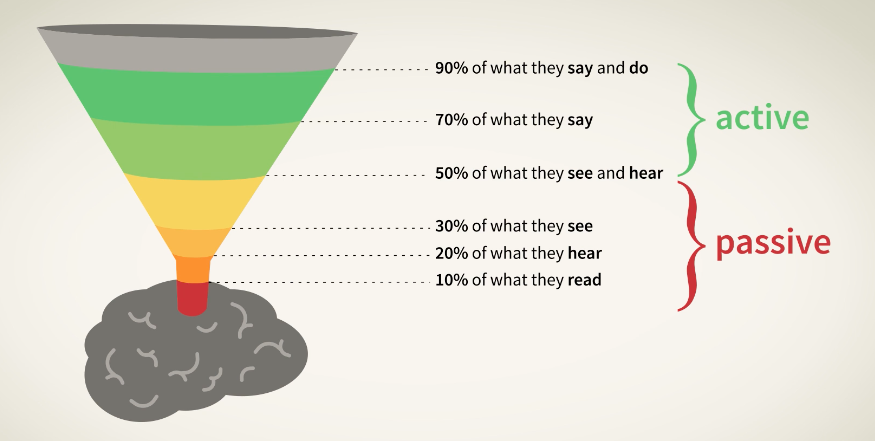 Active learning gives you a general rule of conduct, applicable to any learning session and across all fields.
In the next chapter, we'll address an active learning practice that is often very effective: teaching!