Identify the Benefits of Digital Marketing
Evaluated skills
Identify the Benefits of Digital Marketing
Description
You've just joined the Coloriae team, a paint manufacturer for homeowners. This SME of 35 employees is growing at full speed thanks to its cutting edge paint technology. Its flagship product? Chalkboard paint that enables whiteboard writing directly onto painted walls.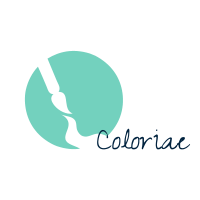 Until now, the company has relied on a very efficient sales team to generate revenue, but now, they are considering digital marketing. They just hired you as their first digital marketing manager, so you will need to start from scratch!
The distribution channels currently consist of wholesalers and large DIY stores. The paints are distributed throughout the country, and customers buy them straight off the shelf.
Question 1

Your manager asks you to give a presentation to the team about fundamental marketing principles and how they might apply to Coloriae. At the end of the presentation, you ask: "So, what is Coloraiae's market?"

Who gives the correct response?

Anne: "Wholesalers and large DIY stores, because market is a synonym for point of sale."

Mika: "Homeowners who are interested in DIY interior design. After all, a market is a meeting point between supply and demand."

Lea: "The sales made over a given period, since a market is a synonym for revenue."

Fiona: "Coloriae's market is their entire region, reaching even a few cities in neighboring regions, as a market is the region in which a company is able to sell its product."

Question 2

HR is drafting a job description for an apprenticeship position in the newly-established marketing team. He asks you to list the activities that one may carry out as a digital marketing manager.

In the list below, choose the activities that fall purely within the scope of your job as a digital marketing manager.

Careful, there are several correct answers.

Events and flyer distribution

Question 3

The sales director does not understand why the company should allocate its budget to digital marketing instead of to traditional techniques. How could Coloriae benefit from digital marketing?

Careful, there are several correct answers.

Being able to target a very particular audience.

Establishing a two-way connection with the audience.

Planning near-instant campaigns.

Being able to track results and the ROI more precisely.
Ever considered an OpenClassrooms diploma?
Up to 100% of your training program funded
Flexible start date
Career-focused projects
Individual mentoring
Find the training program and funding option that suits you best