Create a Digital Marketing Plan to Reach Your Goals
Evaluated skills
Create a Digital Marketing Plan to Reach Your Goals
Description
You are a digital marketing consultant. SunKiss, a young brand of organic, eco-friendly sunscreens, contacts you to help boost their sales.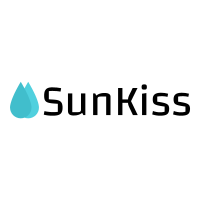 The company's mission is to offer an environmentally sustainable alternative to traditional sunscreens that pollute the oceans with chemical fillers.
The product is simple: a 200mL, SPF 30 or SPF 50 sunscreen costs $13 per bottle. Sales are currently on the SunKiss e-commerce site. The team consists only of the two founders, and they have sold 15,000 bottles in 3 years.
SunKiss already has a great online community: 5,000 subscribers on Facebook, 10,000 on Instagram, and 1,000 on its mailing list.
The founders have approached you to boost their sales. They would like to sell 10,000 bottles this year. It's a seasonal market with 80% of annual sales made between April and August. You're working on a marketing plan to help them achieve their goals.
Question 1

The SunKiss founders aren't sure they even need a marketing plan. It's a small business, and they'd prefer to invest that time in concrete actions. What would you suggest?

They're right. It's better to invest in getting their product to the market as fast as possible so they can start generating revenue and getting feedback from the market.

You suggest that they plan their marketing approach as much as possible. This ensures that it is robust and guides all future decision making.

You suggest that they plan 100% of the activity. To achieve their goals, each activity must be very intentional.

Question 2

Which of SunKiss' goals is operational?

Reducing ocean pollution.

Reaching 100K people in three years on social media.

Having a 5% repeat customer rate in 2021.

Question 3

After doing some extensive research, you find that the sunscreen market is approximately $8 billion worldwide and $300 million in the UK. Twenty-five percent of purchases are in supermarkets, 70% in pharmacies, and 5% online.

Of all the sunscreen products sold, only 10% are certified organic products. In fact, sales leaders are large laboratories and well-known cosmetic brands.

Given this information, how should SunKiss position itself on the market?

They should establish a presence in pharmacies, because they take the biggest slice of the cake.

They should distribute in supermarkets, because they are the most frequented.

They should distribute in specialty organic stores, which, although fewer in number, already have customers who are fans of organic products.
Ever considered an OpenClassrooms diploma?
Up to 100% of your training program funded
Flexible start date
Career-focused projects
Individual mentoring
Find the training program and funding option that suits you best