Hi and welcome to this course!
Are you at the beginning of your project management career? Or maybe you need a better understanding of project management practices and a clear foundation for getting started? Then you are in the right place!
This course will take you on a journey through the fundamentals of project management and the project lifecycle to ensure the success of any project.
The content of this course has been created by:

With over 20 years experience in leading company change in a variety of large organizations, Katie Walker is a lecturer and guest speaker on the subject. Creating digital transformation services for consultancies, she now works as key advisor to several CEO's, as she's one herself at Edwards Inspire. Katie is also the founder of the 9-steps to Digital Transformation and a soon-to-be-published author.

Charlotte Travers is a people-focused Operations Director, as well as a leader, mentor, and podcast junkie. Experienced in business development and change management, Charlotte has onboarded and motivated teams at UK marketing agency SocialB since 2016. A graduate of International Business Management, Charlotte champions an accessible, jargon-free approach in her work.

With almost two decades of experience in product management, Patrick has been head of product at Yahoo!, chief product officer and product management consultant at Product Smart. He's also the co-founder of Lounjee, a platform to connect members of a professional network based on their professional goals and interests.
Find Out How the Course Works
Before getting into the nitty-gritty, let's look at the structure of the course and see some tips on how to get the most out of it:
The course is divided into four parts, each with several chapters.

Each chapter begins with an introductory video. There you will find an overview of what you will learn and an explanation of key notions. I recommend watching the videos to prepare and encourage yourself at the beginning of a chapter.

Under each video, you will find text that will help deepen your understanding of these critical notions.

Finally, each part will conclude with a quiz where you can check your knowledge and determine topics you need to revisit.
Download the Course Summary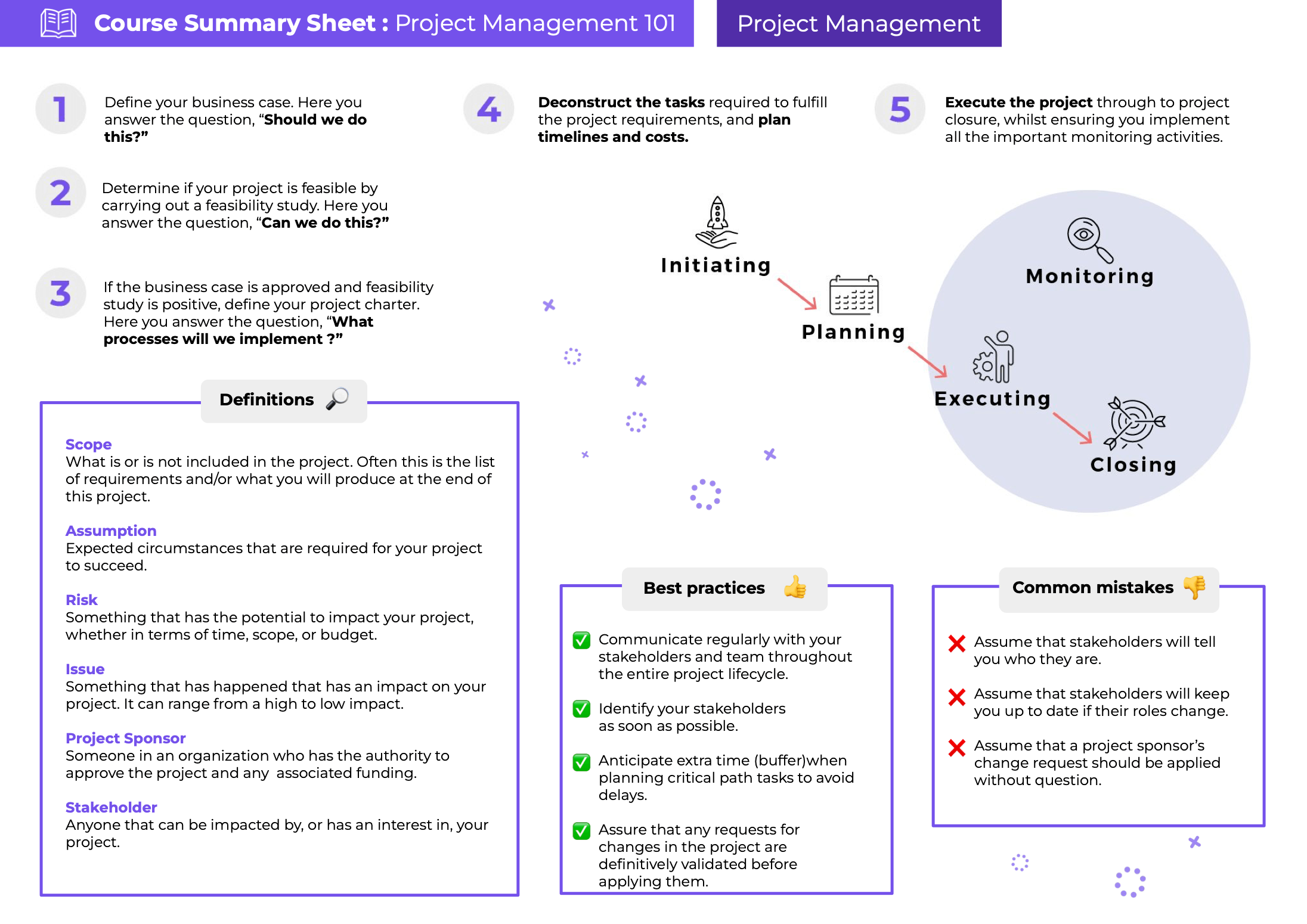 If this course sounds right for you, let's get started!