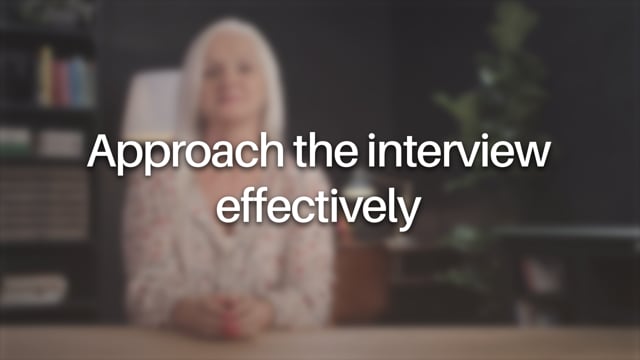 You are invited for an interview, and that's really good news! 😁
Just like in the case of your LinkedIn profile, CV and cover letter, you'll have to prepare for it in order to stack the odds in your favour. 😎
What is the purpose of an interview?
The interview is your first meeting with the recruiter, so it's very important.
I really like this statement: you only get one chance to make a good first impression.
So pay careful attention to how you dress, how you speak, your behaviour and what you want to say; this is the occasion to highlight your qualities and skills at every opportunity!
Telephone interview
Generally, the recruiter will have already contacted you by phone. This initial contact is usually brief yet useful for you both.
It is used to:
check that you have clearly understood the job.

ask a few questions to add detail to (or clarify) certain points in your CV and cover letter.

sometimes examine your liveliness and ability to express yourself.
If everything goes well and you make a good first impression, the recruiter will suggest meeting you in person.
If you have recorded your applications in a tracking chart, you can quickly and discreetly find the job offer again, the date on which you applied, and the name of the recruiter. You'll have the opportunity to demonstrate your organizational skills and your interest in the job!
Here are some general tips for succeeding in a phone interview:
Have your diary or calendar ready – there's nothing worse than an applicant who doesn't know when they are available for a follow-up meeting or who will change an appointment at the last minute. You must inspire confidence.

Take notes during this conversation; the recruiter is giving you information even if they are only asking you a few questions – you get a better idea of what interests them in your profile; thus helping you to prepare yourself better for what comes next! 😉

Don't be afraid to ask a few questions if you think they are relevant and important to the rest of the recruitment process. This also indicates your interest and ability to plan and organize your interview effectively. For example:

What is the best way to get to the company?

Is it an individual or a group interview? (several applicants invited at the same time)

Who will I meet at the interview (there may be just one interviewer but will likely be several, especially for a second interview)

And above all, take steps to relax! The best way of doing this is to slow your breathing down and only think about what the recruiter is saying to you and asking you. Then be confident and answer as honestly as you can.
Face-to-face interview
At this point, you've likely already passed the first step in the selection process, and you've been for an in-person meeting – congratulations! 😊
At this stage, there are probably still 5–10 applicants in the running!
The recruiter has shortlisted you because you match the profile required and is convinced you're a good applicant! They've already identified key points:
your qualifications

your experience in the field and business sector

the hard skills you've developed throughout your professional life

certain soft skills, like organization, communication, thoroughness, etc.
Now they're interested in meeting you to see how you get on together, what your overall presence is like, and if you can fit into the team. Certain information will also be checked in greater detail, to ensure that you have the operational ability to succeed in the job.
The recruiter needs to:
understand how your career to date has unfolded.

be familiar with some of your past experiences and how you handled them.

know why you decided to change jobs.

confirm your technical skills – sometimes by means of a test or by role-playing.

be convinced of your interest in the job and the company, and of your commitment.
By following the same You/Me/Us technique, you should be prepared to answer all these questions:
"You": the company, the job – What was it that attracted you to this job offer? What do you know about this business sector? What do you know about the company and how did you find out about it?

"Me": the applicant – Who are you? How has your career to date unfolded? How did you make your career choices and changes? Why did you choose this field? How do you see your progression professionally over the next years?

"Us": the company and the applicant – What will you bring to the company? What are your strengths for this job? What makes you different from the rest? What do you think about the company's values?
The main objective is for the recruiter to get to know you and feel confident that you are the best candidate. 😎
Prepare yourself not just physically, but psychologically – have a positive mental attitude!
How does a job interview work?
Interviews can vary in how they play out depending on the job or gig you're applying for and the company offering it, so you will undoubtedly be facing some unknowns. If you have little or no experience with professional interviews, it's important to learn as much as possible by talking to other people who have experience.
It's also a good idea to become familiar with the interview process by watching some examples online. Have a look at the following ones, the first one in a British context, the second in an American context. As you watch them, note the questions being asked and reflect on what you think the applicant is doing well and what they could improve. Pay attention to the details we've covered so far.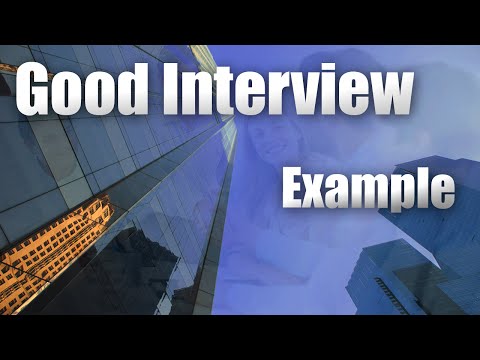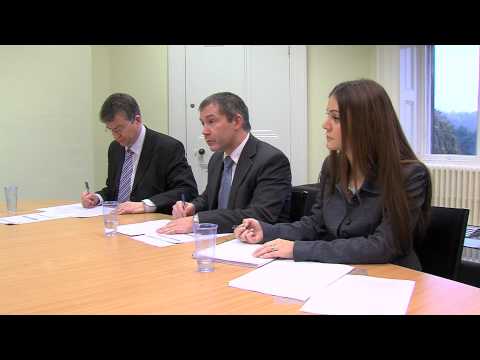 The most common components of an interview:
The recruiter briefly presents the company and the job or will ask you to do it; they may also identify where the role fits in within the larger organisation, the relevant department or team and why they're recruiting.
You will be asked to present yourself. This is where your pitch comes into play! Give a 2-3 minute presentation summarizing your career to date, your experience and skills relating to the job.
The recruiter will ask you questions to gather further details or clarification on skills, qualities, experience, and proof of results achieved. If you're well prepared, you'll be ready to answer them.
You will then be able to ask your own questions – and it's a good idea to have some ready! Asking nothing may give the impression of being too passive, lacking motivation or interest.
And finally, at the end of the interview:

Ideally, the recruiter suggests the next step in the recruitment process, which may be another interview.

Less ideally, but still good: the recruiter keeps you in suspense for another few days by saying: "I'll get back to you very soon…"

Alternatively, the recruiter may say something along the lines of: "I have other applicants to see, and then I'll need to think about it."
The more interviews you do, the more comfortable you will become and the more success you will have.
Who you might meet at some stage of recruitment:
The hiring manager or person in charge of recruitment: to validate your profile and motivation.

An expert in the field to confirm your technical skills.

The future line manager in order to talk about the job, the team, current projects, etc.

Sometimes a future colleague or members of the team.

Someone from Human Resources, in order to detail the financial, administrative, and contractual procedures: status, working hours, remuneration package, start date, employee benefits, etc.
Manage yourself throughout your job search
You want to be your best when you interview. Since you don't know how long an interview is going to last, don't schedule multiple appointments in one day. Otherwise, you could arrive late, be exhausted from the journey or spent all your energy.
Sometimes you may be surprised to see several applicants invited at the same time as you. The recruiter may have organized a group presentation of the company, brought several directors together, and planned technical test sessions.
Be considerate of the recruiter - they will appreciate it! Keep the interview effective and efficient on your part. This is another reason why asking questions will be appreciated; you'll avoid confusion, oversights and wasted time!
You're not sure about the exact time and place for the interview? Don't run the risk of getting it wrong or arriving late: e-mail the recruiter or their assistant well in advance.
You want to know what to bring with you or how to dress? Sometimes, in certain companies, a dress code is important: in hotel and catering, in a trendy start-up, in tourism, or in a factory, for example.
You need a contact name, e-mail address or phone number in case you get lost or your train is late! If you have a last-minute issue, it's better to warn them so the interview can be rescheduled. Plan ahead – don't appear disorganized.
Manage your stress
Stress can be an ally and allow you to give the best of yourself! However, it mustn't overwhelm and paralyse you. Let's look at a few tips for overcoming it and make it into a driving force.
Prepare! Business courses often emphasise that 90% of success is in the preparation. Preparing yourself properly will give you added self-confidence!

Breathe! Stress primarily blocks respiration! It's physiological. That's just the way it is. Train yourself to breathe mindfully: breathe in and breathe out deeply and slowly, as if you were blowing out the candles on your birthday cake.

Exercise! On the day of your interview (and why not also in the days leading up to it!) go swimming or jogging, do yoga, etc. - anything physical to help relax your mind and body. However, be reasonable – don't wear yourself out, twist an ankle, or end up in pain on the day of the interview! Simply getting some fresh air, stretching your joints and limbs, taking a brisk walk, and getting your blood circulating can have a huge impact before an interview.

Be present (here and now)! If you only focus on things that could happen or that may/might go wrong, you will probably blow a fuse! Stop thinking about tomorrow, think about today, and more so, this very moment.
Follow up after the interview
Your success isn't out of your hands at the end of an interview. Remind the recruiter who you are and how organized and courteous you are! That way they will remember you even if they see other applicants.
Send a follow-up e-mail
If you want to make a good impression and gain extra points over the others applicants, it's a good idea to send a follow-up e-mail! Thank the recruiter again for their time, recap on the key points of the interview and any additional information the recruiter gave you.
For example: I've noted that...
you are looking for availability within two months...

the job will be reporting to the technical director, Mr XX...

the mission will be mainly dedicated to restructuring the IT system...
Specify what you can commit to in relation to the recruiter:
the dates you are available for a subsequent interview;

the documents you have promised to send; and

the names of your references (three people who have worked with you and are prepared to confirm the quality of your work).
Chase up the recruiter
In every situation, if no one calls you back, don't hesitate to chase up the recruiter! As you have already met, this time call them directly. Show that you are still interested, motivated and available!
For example: "Hello Mrs / Mr X, we met on (date) concerning your recruitment for the job X. I'm contacting you to find out how the process is going and what the next step is for me?"
Let's recap!
A successful interview is one that is well-prepared. Let's have a closer look at steps to take to prepare yourself to succeed.