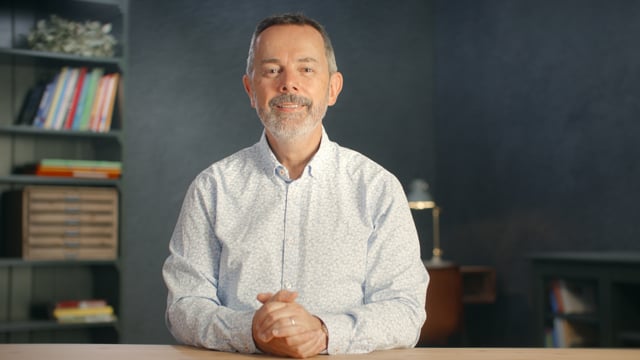 Digital transformation has the potential to touch every element of how an organization does business.
A wide range of disruptive technologies has altered the balance of power between organizations and their customers, creating both threats and opportunities. At the same time, these technologies have equipped a new wave of challengers to steal market share from the old giants of business at a rate never before witnessed.
If your industry hasn't yet been affected by this process, it may only be a matter of time before it is.
Learn How Industries Are Affected by Disruption
Let's look at some of the industries that have been affected by this disruption:
News Media
Before the internet came along, we consumed news from regular news bulletins on the radio and television and read about them in paid-for newspapers with circulations in the millions.

Then, in the late 1990s, news consumption began to shift online. At first, this didn't seem significant until a few years ago. Newspapers around the world started to shrink (in pagination and readership), struggle, and even close altogether. The "always-on" (and often free) access to news coverage has forced traditional mainstream news media to completely rethink their business models – and, for the most part, to adapt to significantly lower income.
The Music Business
The wave of disruption from digital downloads that hit the music industry was all the more devastating because it followed so swiftly after the emergence of CDs. In the 1980s and 1990s, the music industry discovered that they could sell consumers their music collections all over again, as people upgrade to the new digital formats.

Vinyl and cassette sales sank quickly, but this was more than made up for by the booming sales of compact discs at twice the price. Then in the mid-2000s, digital downloads – often without any payment – delivered a massive blow. By the end of 2018, the U.S. reported that CD sales had slumped from 450 million units a year to just 89 million… a decline of 80% in ten years. A dramatic boom and bust.
Retail
The impact of Amazon and other online specialists has completely overturned the retail landscape, leading to doom-laden talk of the death of the main street or a retail apocalypse.

For example, in the U.K. and the U.S., we've seen the disappearance of brands like Woolworths, ToysRUs, and Maplin (U.K.), while other retailers have significantly cut back their store numbers. Despite this, the amount of money spent by consumers continues to grow, so this doesn't represent a decline in retail. Money has shifted to online businesses like Amazon and ASOS, which provide customers with more choices and convenient ways to buy; not always at cheaper prices.
Finance
Perhaps the next casualty of digital disruption, the finance industry, has already seen some challenges with the rise of comparison sites; for example, lower policy quotes in the insurance sector.

These challengers are threatening incumbent financial services companies with a more agile, mobile-first approach to some of the more profitable areas of the services currently dominated by big banks, and taking (especially younger) customers away from them. The combination of focusing just on more profitable services and the reduced operating costs of a digital-led business model is delivering a double whammy to the more conservative incumbents.
Understand the Technologies Driving Disruption
The next wave of technologies paving the way for further digital disruption will include:
AI
In a world where the volume of data available for analysis is expanding exponentially, AI's intelligent agents are a vital tool for making sense of what the data are telling us. The best of these intelligent agents learn from the data they analyze, helping them to become even more intelligent over time.
Most people these have AI products in their pockets and at home, thanks to smart assistants on mobiles or smart speakers, such as Siri, Google Assistant, or Alexa.
Machine Learning
Machine learning (ML) is the study of algorithms and statistical models that computers (machines) use to perform specific tasks without being explicitly instructed to do so.
An everyday example of machine learning in action is the filtering system your email provider (such as Gmail) uses to remove unwanted spam messages from your inbox to allow you to focus on the emails that you do want to read.
Robotics
Robotics takes the capabilities of computer science like AI and ML and combines them with mechanical and electrical engineering to create machines that can operate autonomously.
The electric car maker Tesla is a good example of the present and future of robotics: production lines at their factories use robots to automate manufacturing - and if their ambitions become a reality, truly self-driving cars are just a few years away.
Blockchain
This is a different way of storing data compared to a traditional database structure. Instead of one centralized database, with blockchain, data is decentralized and distributed. It is stored (and computed) amongst sometimes billions of connected devices without relying on a third party. This means that transactions go between two or more parties, are authenticated by mass collaboration, and powered by collective self-interest, rather than large corporations motivated by profit (or governments). For example, with Bitcoin (a virtual cryptocurrency that runs on a blockchain, independent of any banks or government), you can send (or receive) money without having to go through a bank, credit card company, or PayPal.
IoT
Short for the Internet of Things - is the extension of the internet into day-to-day devices. They share data connection across the internet, allowing them to be controlled or to gather and share data to be monitored and acted on anywhere in the world.
IoT includes smartwatches, fitness trackers, home smart speakers, as well as connected home controls like Nest or other smart meters for your fridge, lighting - even the street lighting in your city - the list goes on and on.
Cloud
Cloud computing refers to the storage of and access to data (and programs) over the internet instead of your computer's hard drive.
Thanks to the cloud, an increasing share of the software used (especially in business) is now licensed through a subscription model, rather than an outright purchase. Even more important, when considering the effects of the cloud on digital disruption, cheap, universal access to services like Amazon Web Services (AWS), Microsoft's Azure, or Alibaba Cloud means that barriers to using the most powerful computing capabilities (often including a host of prebuilt functionality for AI and ML) is dramatically lower than it was just a few years ago.
Our use of the internet is now almost completely dependent on cloud computing, whether it's getting answers to questions via Google's vast repository of knowledge, using Netflix to watch TV or movies, listening to music via Spotify, or using Software as a Service (SaaS) solutions like Salesforce.com for sales, marketing, or e-commerce automation.
Learn From the New Giants of Business
Another way to think about disruption is to look at the new companies that have emerged in the past twenty years or so, and how they have shaken up the markets they have disrupted:
Google
Just a couple of decades ago, Google set out to organize the world's information and make it universally accessible and useful. From humble beginnings as a Ph.D. research project at Stanford, today the business is one of the most powerful in the world, pioneering the use of artificial intelligence (AI) and machine learning (ML) to help make sense of the exponential explosion of data that we create every day.
Amazon
Now the world's largest e-commerce company, Amazon first appeared in July 1994 as little more than a mail-order bookseller. But even then, as illustrated in their logo, Amazon planned to sell everything from A – Z with a smile. Today, Amazon reaches into almost every part of our lives – directly through their Alexa AI assistant, and indirectly by providing the AWS internet infrastructure.
Uber
Founded in 2009, at the time of writing, Uber serves over 750 metropolitan areas in more than 60 countries, creating massive disruption to the traditional taxi businesses. Having established a stranglehold on the peer-to-peer transportation market, Uber has recently turned its attention to food deliveries, cycle rental, and the development of driverless cars.
Let's Recap!
Almost every industry is being disrupted by new digital technologies and business practices.

Artificial intelligence, machine learning, robotics, blockchain, the IoT, and the cloud are examples of the new technologies that you need to embrace or counter.

Businesses who understand how to use these technologies will likely become the next giants of industry.
Is there a Google, Amazon, or Uber just around the corner for your business? In the next chapter, we will explore how you can find an answer to this question.