We briefly went over the concept of local keywords in the first chapter. These refer to keywords containing geographical information.
Will local keywords bring me traffic?
To find out, ask yourself the following questions:
Do you have a physical location?

Is it important that your visitors or future employees be able to find your offices?

Is your business located in a given area?

Does the service you provide depend on where one is located?
If you answer "yes" to one of these questions, you should probably add a local component to your SEO strategy, meaning you should add your city or the area in which your activity occurs.
Set up your Google My Business account
Google uses Google My Business to locate your business on a map. It also uses it to gather reviews. That is the most important part!
Go to the Google My Business website, click on the START NOW button, and follow the instructions. Register your address, telephone number, and the URL of your website. Enter the exact URL, including any "https" or "www."
Upload some pictures of the office and the team as well. They will help increase the level of trust of your visitors. By default, Google generally uses a picture of the front of the building taken from street view (not very inspiring 😕).
Adapt your website
Create a page on your website that includes the following information:
A complete street address.

A telephone number, if applicable.

Business hours, if applicable.

A map to indicate your location.

Accessibility information.

A description of the place.
If you have several locations, you can create a separate page for each one.
Get people talking about you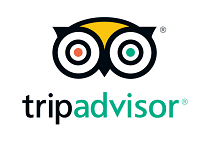 Once these pages have been created, share the information as widely as possible:
Use local directories. Even if you are unable to place a link, it can still be useful.

Remember to use Tripadvisor, Yelp, etc.

If there is a digital publication in your area, send them an email to introduce yourself.
Manage your reviews
This last aspect is also one of the most important: your reviews.
It is essential to foster favorable reviews and answer negative ones. Check on review aggregating websites to make sure an account wasn't automatically created for you as this occurs quite often.
Here are some websites which publish reviews:
Recap
Assess whether local keywords are useful for you.

If they are:

Create your Google My Business account.

Adapt your website and create your local pages.

Get your name out there!

Foster favorable reviews and manage negative ones.