A roadmap for you, your organization, or your customers is essential.
It allows you to stay on schedule and enables your customers or your manager to follow your progress.
As you will see, such a roadmap corresponds almost exactly to the outline of this course.
Here we go!
Start with a quick audit
A preliminary audit will help you determine if the website already follows SEO conventions or if a more in-depth (and more labor intensive!) one is needed.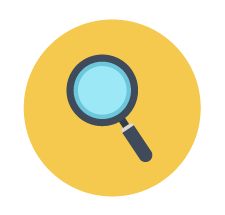 It generally takes between 30 minutes to an hour and is much easier to perform if the website was created with a CMS such as Wordpress. If so, you can assume that every page follows the same template.
It will help you detect if there are any major issues you need to deal with first, such as indexing.
Search for the right keywords
Remember, Google ranks results based on the content of the pages, so you will need to perform a keyword search.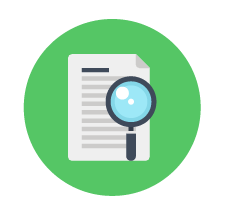 This process can be more time consuming for websites with a wide scope of content. The more specialized the subject matter, the smaller the lexical field is, and the fewer keywords there will be.
If the subject is very general, it will take a lot of work to determine which keywords will enable you to achieve your objectives.
Optimize your website and build your content machine
The next step is to undertake the technical optimization of the website (its accessibility, speed, mobile-friendliness) and adopt a uniform structure on every page that is technically optimized for SEO (titles, images, content). This is the first step in on-page optimization.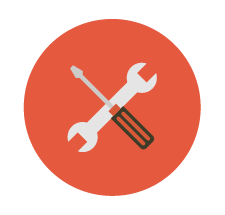 First, rely on the preliminary audit to carry out a complete audit of your website. This will help determine where you need to make changes and improvements.
Then, factor in the time needed to make the changes to the website either by a developer or yourself if you have the necessary skills.
Finally, you need to plan on creating content which includes your keywords and follows the structure of the website. This is a very important step in optimizing any website! The more content you have, the more potential access points there are for search engines to find. Your list of keywords will help you prioritize and give you a good indication of the total amount of content that needs to be created.
Assess potential partnerships
Once all the on-page changes have been made, and the creation of content has begun, you now need to create links by establishing partnerships.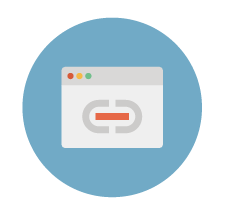 This involves several steps:
Creating basic links (social media, YouTube, directories, etc.).

Finding partnerships.

Reaching out to these potential partners and creating links.
Track the progress of your SEO strategies
The final step is determining how to follow-up and report your implemented strategies.
Unless you implement the means to track your indicators, you run the risk of getting lost along the way. If working with a customer, you will need to walk them through the impact your strategies are having.
You will need to define the periodicity and the level of detail of your reporting as well as their format (exporting figures, slides, etc.).
Determine what resources are needed
You, your customer, or your manager will need to know approximately how much money and time are required to carry out the SEO project.
Thanks to the preliminary audit, you will be able to estimate how much work, time, and money to budget. For example, if the company already has a good understanding of who its customers are and can describe what it does well, the search for keywords will be easier to carry out. Similarly, if the website is already built according to web norms and seems to follow best practices in terms of SEO optimization, you can assume that the full audit will take much less time.
Here is an estimate of the amount of work needed to complete each step following the preliminary audit:
Searching for keywords - one-half to two days.

Website optimization

Full audit - one to four days.

Optimizing content on existing pages - two hours per page.

Technical fixes - (with a web developer) generally at least one day. The time needed depends on the website's technology.

Creating content, such as articles - one-half to one day per article.

Finding links and partnerships - two to five days (to be repeated regularly).

Implementing the reporting - one to two days.
These rough time estimates are for a medium-sized website with no major technical issues, and depend on your level of experience. An e-commerce site with more pages, functionalities, and products will take longer.
Recap
There are five steps to successfully improve your SEO:

A preliminary audit.

Searching for keywords.

Optimizing the website & and building content.

Finding potential links and partnerships.

Tracking your success.

This planning phase will allow you to determine an approximate budget for your SEO project which you can then adjust at a later date.