As you can imagine, the Learning team plays an important role here at OpenClassrooms. It's also the only team that you don't often see in a startup because it's specific to what we do.
What does the Learning team look like? How is it organized, and how does it get its job done? Let's find out!
Mission
The Learning team's mission is to provide the best education experience possible. They have several objectives, which we can summarize like this:
Plan education strategy: To consider which topics we will cover in the next 18 months, determine which jobs are in high-demand, decide whether to file a new certification request for a degree, or to partner with a specific brand.

Craft content: This involves designing, planning, and creating text and course videos, as well as exercises, projects, and assessments. To create this content, we recruit and train external experts.

Ensure continuous maintenance: Courses and learning paths must be kept up to date. This can be a challenge because many types of technology evolves quickly, but it has to be done. Luckily, our users often contact us when they come across a mistake.
Roles
The Learning team contains different subteams. You'll see:
Content Team
The content team within the Learning team is responsible for crafting and updating our paths and courses. This is the biggest team in education, and includes different roles:
Instructional designers use their knowledge of educational theory to create our learning paths, including courses and projects. They help subject matter experts, meaning our external experts, present material in a compelling, well-researched way, so students learn the most!

The video team consists of specialists who organize video shoots and edit content to create great video courses. They work from pre-production through post-production on each course. Over time, they have developed some instructional design skills, allowing them to make important educational decisions while editing.

Heads of track oversee and lead the development of the learning paths within a track (code, business, data, and IT) over the whole value chain (from market analysis and feasibility through publishing, monitoring, and iteration of online courses development, including courses, projects, and more).
The innovation & market intelligence team works with stakeholders from every team to improve our learning experience and provide market insights to help internal decision making. It supports the Learning team in continuous improvement and conducts experiments on various topics: student assessment, competency framework, learning experience. The team also monitors, analyzes, and documents the competition.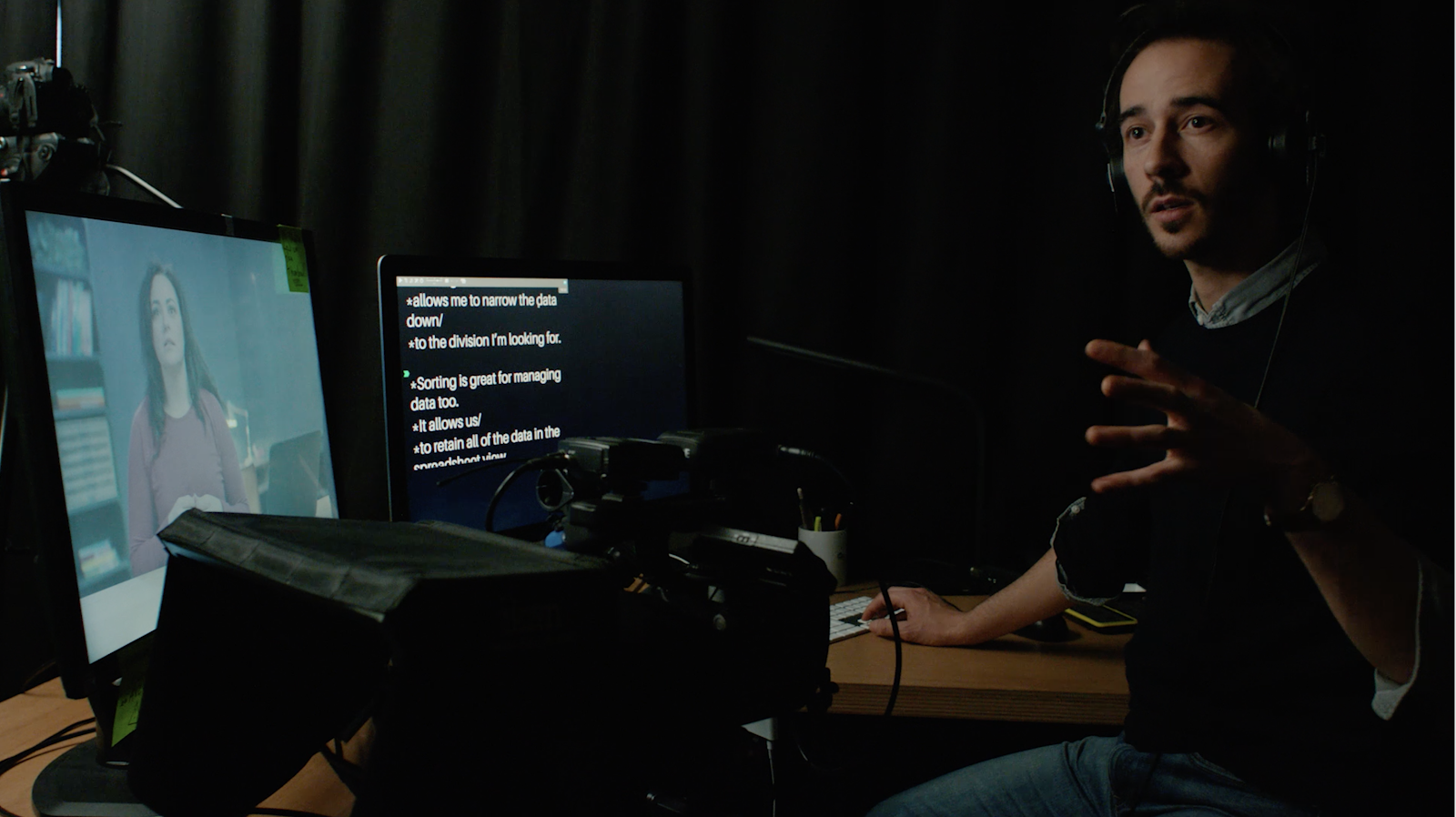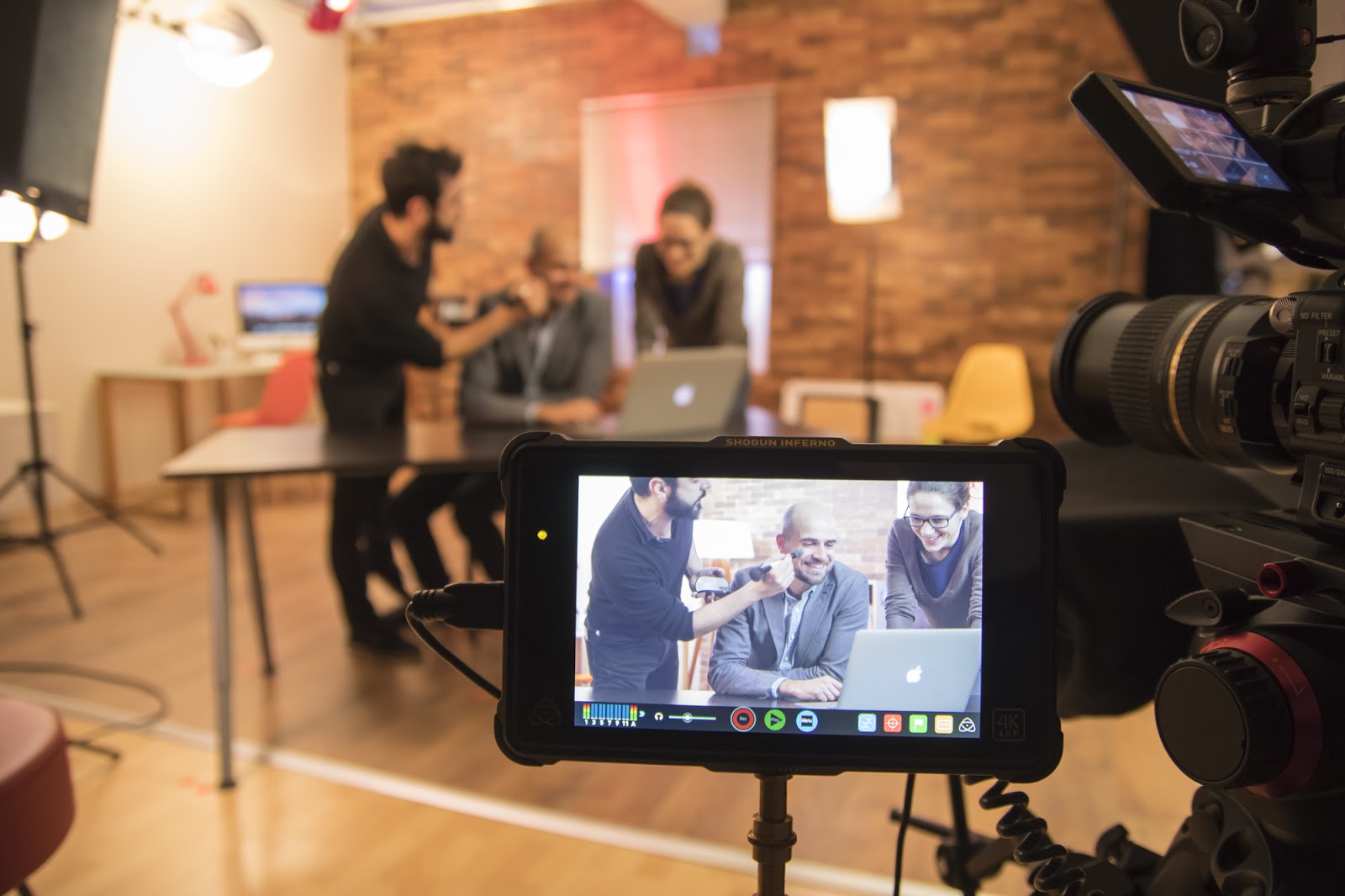 Accreditation Team
The Accreditation team helps OpenClassrooms achieve official international recognition of our status as a higher education institution and for the quality and standards of our educational programs. They work with external regulators, accrediting bodies, and international departments of state to understand the requirements we must meet to gain recognition and have the authority to offer formal qualifications. They also work collaboratively with the other OC teams to help ensure that our paths, products, processes, and the learning experience we offer our students continue to meet regulatory requirements.
They have a global view of our strategy and work on both short and long-term projects to help our business grow and offer additional types of accreditations and certifications in the future. They make sure we have the right to operate as an educational institution and that we can deliver real diplomas to our students.
Meetings
The Learning team has fewer (but important) meetings. Most of them happen every Tuesday making this the only day people must come to the office. They are allowed to work remotely on the other days if they wish.
Production meeting (1 hour every two weeks): This meeting helps people stay in touch with what everyone else is doing. Everyone explains which projects they are working on, what the current deadlines are, and whether there's anything new. We can rearrange who does what during this meeting.

Retros (1 hour every two weeks): This is a retrospective meeting where we talk about how we work and not what we are working on. We freely express the factors that enabled us to do a great job, what didn't help, and what problems we expect to encounter in the future. Then we decide what we are going to do for the next two weeks to improve our professional experience.

Final review (1 hour every Friday): We gather to review our new content before publication. Once they are approved, our courses and paths can be published on the platform.
We also have more spontaneous meetings whenever we need to talk. 😛They can happen at any time - in the open space, or one of the smaller rooms if we need a quieter space.
Documentation
The Learning team hosts all its documentation on Notion, our wiki at OpenClassrooms. Here is an overview of the summary of the Education section: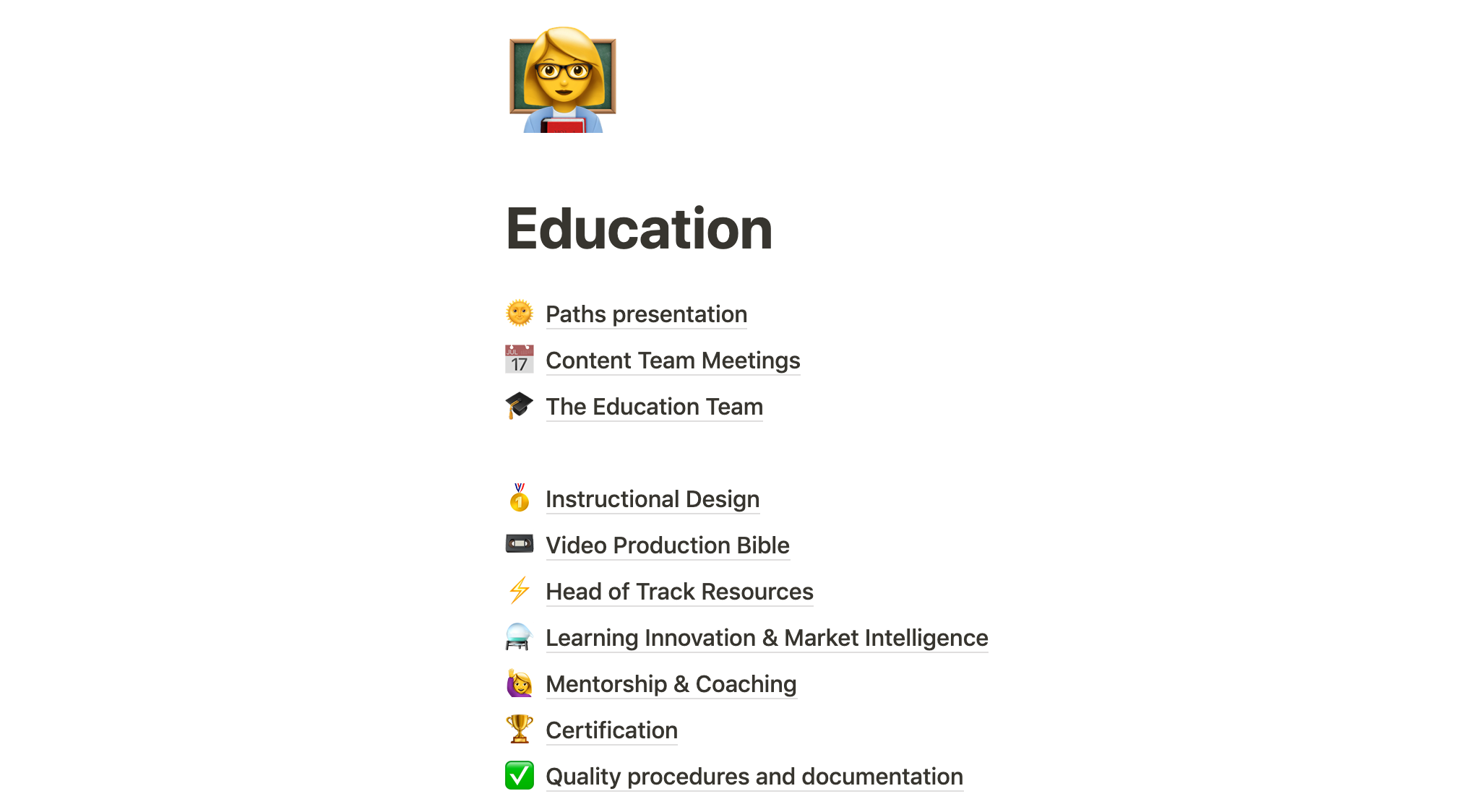 You should find anything you need:
Planning

Strategy

Templates (to create a new path for instance)

Guides (how to shoot a video, build exercises)

How to onboard new people