Almost all PC users need to print, and some also need to input (scan) documents. You might be planning to connect your PC to an existing printer or scanner. If not, perhaps you're looking to purchase some equipment:
Choose a Printer
There's a wide range of printers available, so it's best to start with a list of required features or functions.
But before we even do that, remember that a laser printer is always best for a business environment. The ink for an inkjet printer can be expensive! There's more about this coming up.
Printing Technologies
Laser printers
Laser printers use a mixture of optics, electrostatics, and heat to fix (fuse) toner in the right locations on a piece of paper. Laser printers offer the best cost-per-page for general office environments (even considering the consumables) unless the user prints a few pages very infrequently. Some businesses will purchase laser printers as capital expenditures, while others will rent them as operational costs. It all comes down to accounting preferences and overall pricing.
Ink/Inkjet Printers
Ink/inkjet printers squirt ink onto the paper using either heat (HP) or electrostatics (as in piezo printers - Epson, for example). Electrostatics allow for fixed print heads and separate ink chambers, lowering the overall cost of printing. The printers that use heat need their print heads frequently replaced (due to heat damage) and use all-in-one ink + head cartridges, which has a cost impact. There is not much difference in quality between the two technologies, although the piezo-based printers can produce finer ink droplets for better image printing.
The print quality of a modern inkjet printer - especially when using photo paper - makes them ideal for image proofing and copying photos. Still, they are expensive to run just for general document printing.
If an inkjet printer is necessary for color artwork, it's common to buy a small monochrome or color laser printer for documents.
Dye-Sublimation Printers
Dye-sublimation printers use an ink-based technology that can produce exceptional print quality on fabrics or paper. They are often used in photo booths. While they are expensive to operate, they could be what a media company needs.
Dot-Matrix Printers
Dot-matrix printers are an older technology, but they can produce decent monochrome or color output and handle multipart stationery, such as invoices and dispatch notes. For these reasons, they still have a place in some businesses, especially warehouses or manufacturing. Once the mainstream (cheap) printing technology on the market, dot matrix printers are now niche products and quite expensive.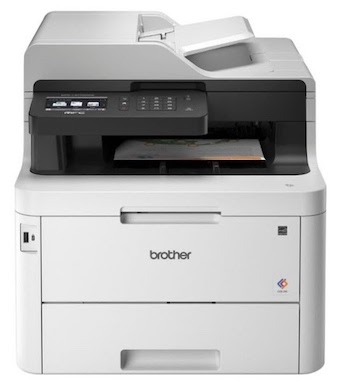 General printer features or considerations:
Technology: laser, ink jet, etc.

Speed: pages per minute.

Duplex printing (for laser printers): prints to both sides of the paper.

Cost: per page.

Output resolution: 300 or 600 dots per inch (dpi) minimum, but 1200dpi and above is common these days.

Paper size and type handling: A4, A3, large format, etc.

Manual feed: for other paper types (and envelopes).

Fax and scanner/copier options (for laser printers).

Post-processing features (for laser printers): stapling, etc.

Network connectivity (if needed): wired, wireless, or both.

Near field communication (NFC): allows tablets and other portable devices to print by being close to the printer.

Corporate-level controls: access control and auditing.
Choose a Scanner
Scanners are the reverse of printers in that they input images or text pages to the PC rather than printing them out.
Someone working in a multimedia environment may need a dedicated image scanner, assuming that any printer-based scanning facilities are unsuitable.
The main specifications for a scanner are:
Size: typically A4 or A3 in Europe, or 8.5x11 in North America.

Resolution: representing the quality of the scanning mechanism in dots per inch (dpi). For general office use, 600-1200dpi is sufficient. For quality media work, 2400+dpi is available.

Document feed options: single page flatbed or photo/sheet feed.

Duplex scanning: the ability to scan both sides of a page.

Scan speed: in pages per minute.

Color quality (depth): measured in bits, typically 24- or 48-bit, representing the number of individually discernable colors (24 bit = 224 colors).

Interface: most desktop scanners have a USB interface, although some also have a network port and can be accessed/shared across the office network.
Optical Character Recognition (OCR)
The ability to scan a document page and turn it back into text. This is a software application function, and some scanners come bundled with a simple OCR program. Other programs for professional use are available separately.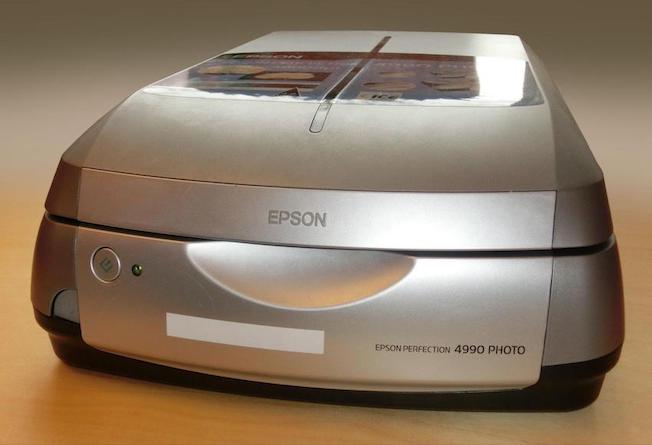 Checklist

Do you need a printer? Are you connecting to an existing printer, or do you need to purchase a separate one? If so, find out the intended use and feature requirements.

Will there be printing from portable devices? Does the printer need NFC support for phones, tablets, etc.?

Are there any corporate print auditing or control requirements? The printer may need to do this or be compatible with an existing system.

Do you need a scanner? If so, what features are required?

Does the device need a network (wired or Wi-Fi) connection? Many, but not all, have one as standard these days.
Your Turn!

🎯 Equip your computer system for printing and scanning.
⚙️ Use the following specifications to choose suitable products:
An A4 duplex color laser printer that supports print, scan, and copy. Print speed should be around 20-30 pages per minute (ppm). The printer must have wireless and wired network connectivity.

An A3 flatbed color scanner, 300dpi minimum, with auto paper feed.
If you find some unsuitable products during your research, point them out and explain why they don't meet your needs.
✅ Once you've finished, see how your selections compare with mine in the Example Solutions document: .docx / .odt.
Let's Recap!
Printers and scanners are part of office life in many businesses.

You may find that there are printers and scanners in place already and they can be accessed via the network. If not, you may need to specify and purchase some.
We've now looked at the big add-ons (printer and scanner), and that pretty much concludes our basic build components and peripherals. Before we start thinking about putting it all together, let's test your new knowledge with a short quiz!