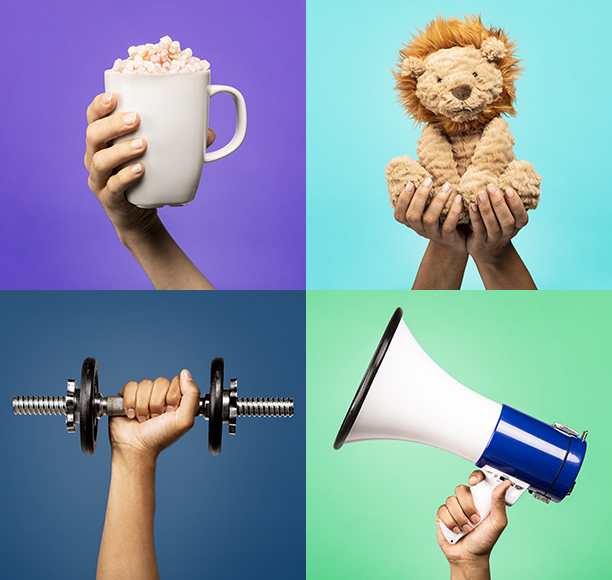 As the company grew, so did the staff. Lots had heard the OpenClassrooms story (some are former students!), but many had not. How could we make sure that everyone stayed aligned?
We felt the need to agree on a simple set of principles to drive how we should behave. Everyone at the company brainstormed until we agreed on these principles.
Care
We care because caring is integral to quality education. It's as simple as that. Without genuine care for our students, no educational journey could ever succeed.
It is paramount that we pay close attention to each student and address their specific needs. Thus, our pedagogical model revolves around providing a custom, supportive experience for each student.
We place an emphasize on human interactions throughout our online programs. One-on-one mentorship. Our active online community. The support of our student advisors and career coaches. All these elements come together to make students feel cared for.
We strive to get it right the first time for students all day every day. When we don't, we go out of our way to remedy the situation. If the mentor we selected for the student is not a match, we'll assign another one who is. If students fall behind on their study plan, we will reach out to them with personalized tips to help them out.
Among OpenClassrooms team members, we try to care for and respect each other's opinions and perspectives as much as we can. This spirit guides all of our interactions.
Dare
In 2019, OpenClassrooms decided to launch something that didn't exist in the education world: online apprenticeships. Aligned with our mission, the student can financially access an education thanks to the employers' support.
That's the daring spirit we want to keep alive. It's the constant willingness to jump into the unknown, try new solutions and education techniques.
That's also the spirit we want to spread among the OpenClassrooms community. The road to knowledge is always a question of daring.
Persist
It took nearly 20 years for the company to build a globally scalable business proposition since its beginnings in 1999. On several occasions, OpenClassrooms had to radically pivot the business model to get to the next level.
In their willingness to shift toward success, the founders displayed an incredible degree of persistence - another feature we strive to maintain at OpenClassrooms.
We continuously launch new projects and experiment with new ideas in persistent pursuit of a revolutionary learning experience.
From the study perspective: Learning something is daring, but after that initial impetus, you won't get anywhere if you don't persist. Education isn't a linear process; hard work over time and staying persistent is the only way to reach your goals.
From the business perspective, our sales employees are the perfect example of persistence when it comes to not giving up when meeting with clients. They tell them how apprenticeships and reskilling employees can be valuable to their business.
Tell it as it Is
On no less than four occasions during OpenClassrooms' history, the company had to make fundamental changes to the business model. Each big pivot meant dropping, from one day to the next, products that were bringing in up to 90% of the company's revenue.
People had to be upfront with each other and recognize that profitability does not mean sustainability when making a decision.
At OpenClassrooms, we consider honesty to be the highest form of respect, in every aspect of our activities: not only between colleagues when something is wrong, but also all across our communities.
Actually one of the most impactful decisions "to tell it as it is," occurred during our seminar in Biscarrosse where our chief revenue officer spoke for the entire leadership members about the need to get back to the basics. That's right! Being a hyper-growth company sometimes means that we have to slow down, look at the basics, fix them, and then accelerate again.
Boldly telling it like it is while remembering to be respectful is sometimes the best way to create real progress.